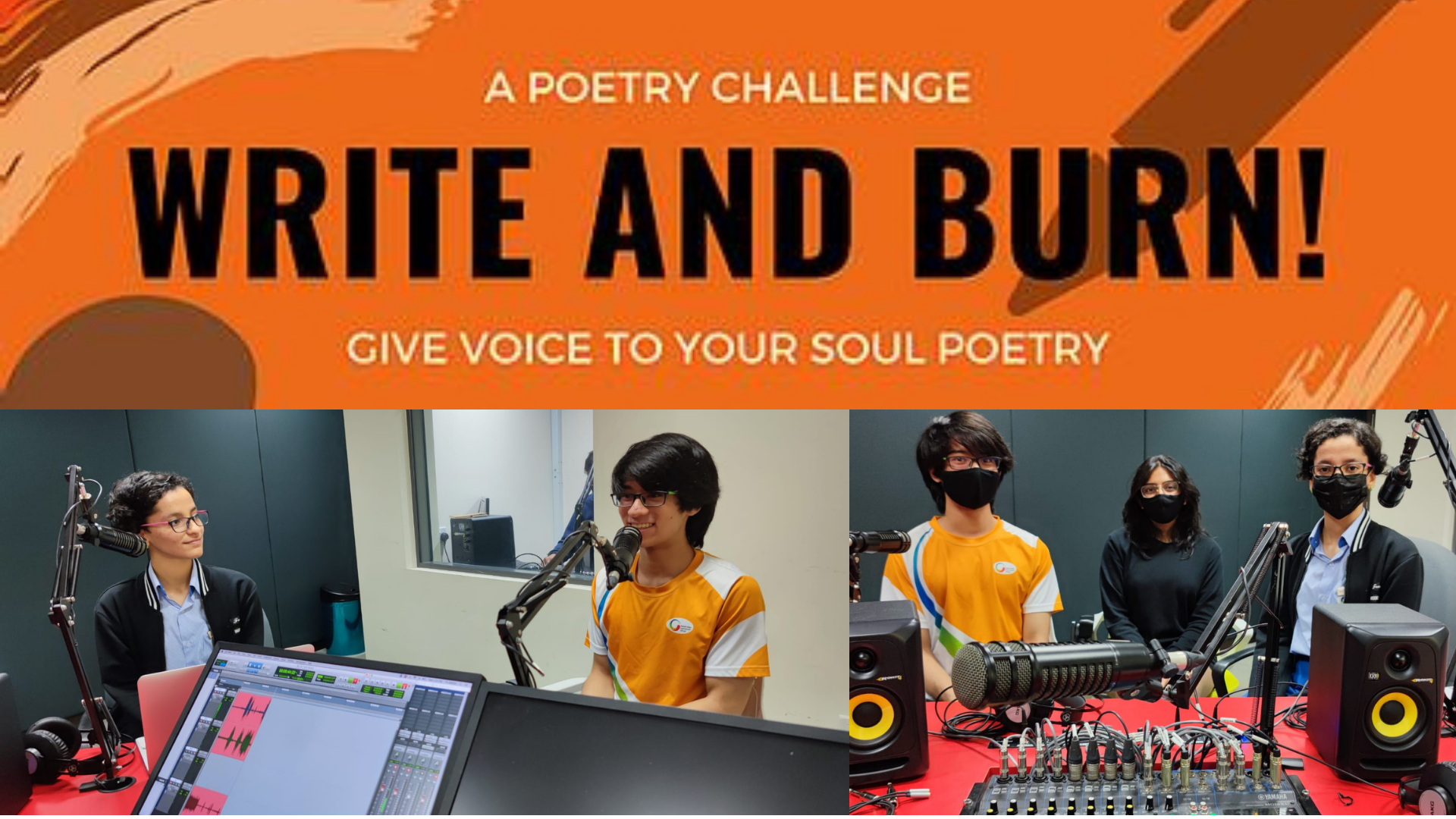 Two SMART Campus students, Mansha Singh and Yogin Ashta, were amongst the top ten winners of the Write and Burn 2021 poetry competition.
Sitting down to speak about their experiences for the SMART Cast podcast, the two mentioned the initial round they faced and passed through, leading them to the finals wherein they created their masterpieces, "Circles" and "Don't you live in Singapore" respectively, that got them into the top ten winners list of the competition.
Hosted by the Poetry Festival Singapore, The "Write and Burn!" Challenge is a national level poetry competition which gives students aged 15 to 18, a platform to delve into and explore the art of poetry writing. This annual event hopes to tap into the artistic side of students as well as raising their standards of English Language communication. It also aims to encourage expression of personal identity through the spoken word while giving emerging young talents an opportunity to develop in the field of Literature.
At GIIS, participation in events outside of academics is always encouraged amongst students, following the 9 GEMS pedagogy. Having enjoyed this competition, Mansha and Yogin were hence able to develop their literary skills and capabilities, while also fostering a love for the art of poetry writing.
To hear more about their experience, click here.