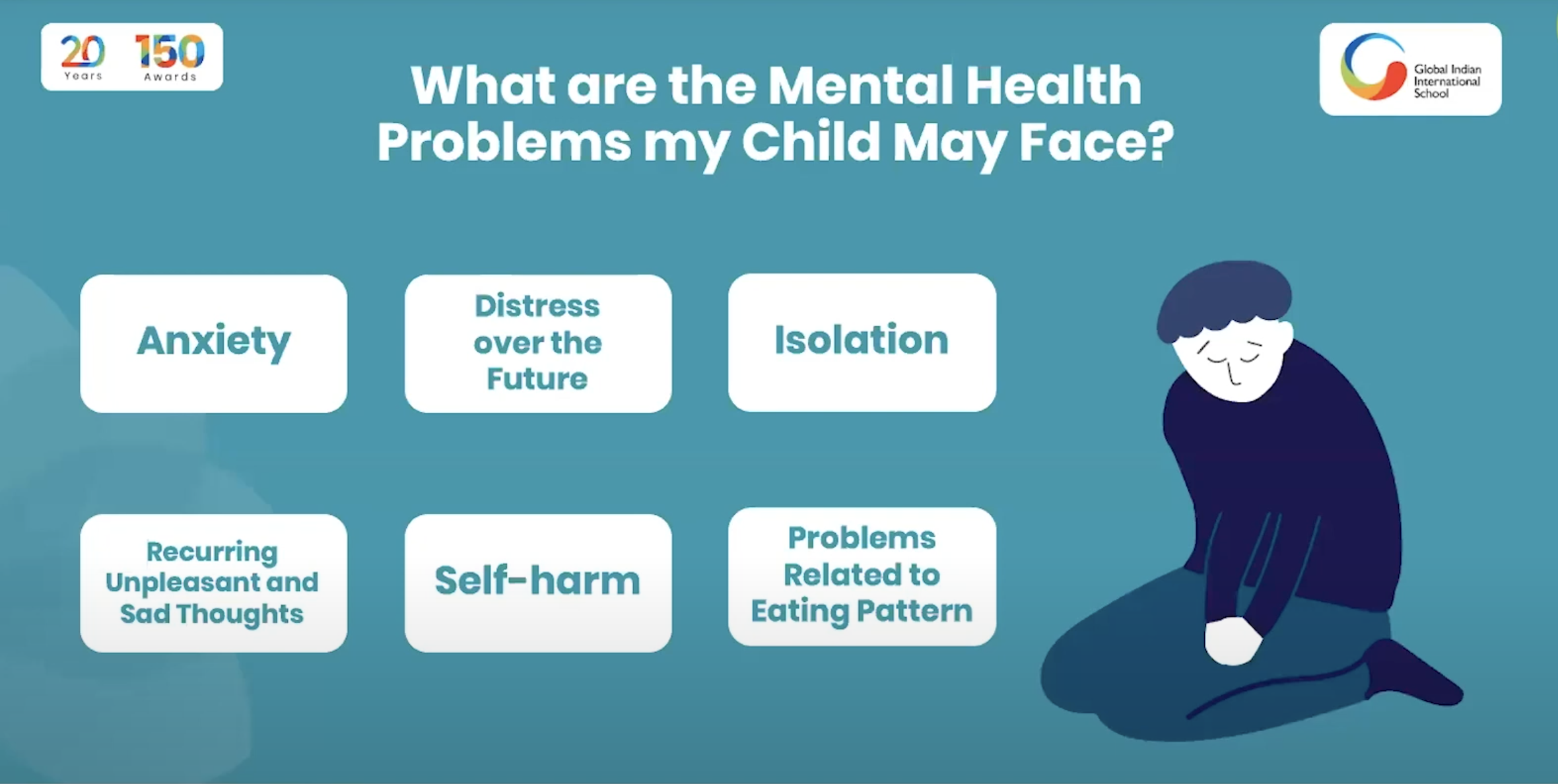 A mental health helpline, called the GIIS Healthline, was formally launched on Saturday, which will be a confidential platform for the student community to discuss issues which trouble them emotionally.
The launch of the healthline included a Webinar conducted by Ms Maria and Student Counsellors. Watch the webinar here:
GIIS Healthline is active in all campuses around the world and will be available to students through an easy Whatsapp number which will be unique for each campus and activated soon.
For GIIS SMART Campus and East Coast Campus, the number is +65 9723 4938.
The Healthline will be run by student counsellors from each campus, and follow the principle of 'No Questions Asked' - where an open-door policy will allow students to walk in anytime with any problems related to their studies, home, friends, school etc. Student counsellors will be in charge of running the Healthline, which will be technically open 24x7 for students who can message on the WhatsApp number anytime.
Counsellors will also manage complete confidentiality for students and involve parents wherever necessary.
Launching the Healthline, GIIS SMART Campus Ms Melissa Maria said: GIIS has always been particular about the safety of our students. Physical safety is demonstrated through our security systems, our preparedness for pandemics like COVID and our personal care extended in all campuses. GIIS Healthline is our strong shield for the emotional health of our students".
She added that the platform will be accessible to parents and students, to lend a helping hand to the young minds without any questions or prejudice. "This Healthline emphasises on confidentiality and works on the principles of an Open Door policy where any student can walk in without any hesitation or fear of repercussion and judgement," she said.
The webinar on the day of the launch included a panel discussion with Student Counsellors from Japan, Singapore, UAE and India. Nearly 600 parents attended the webinar and watched the proceedings live on Facebook and Youtube. Parents also participated with relevant questions on How to approach counsellors, How to spot issues in their children etc.
Read this blog on Managing Mental Health of Kids During COVID