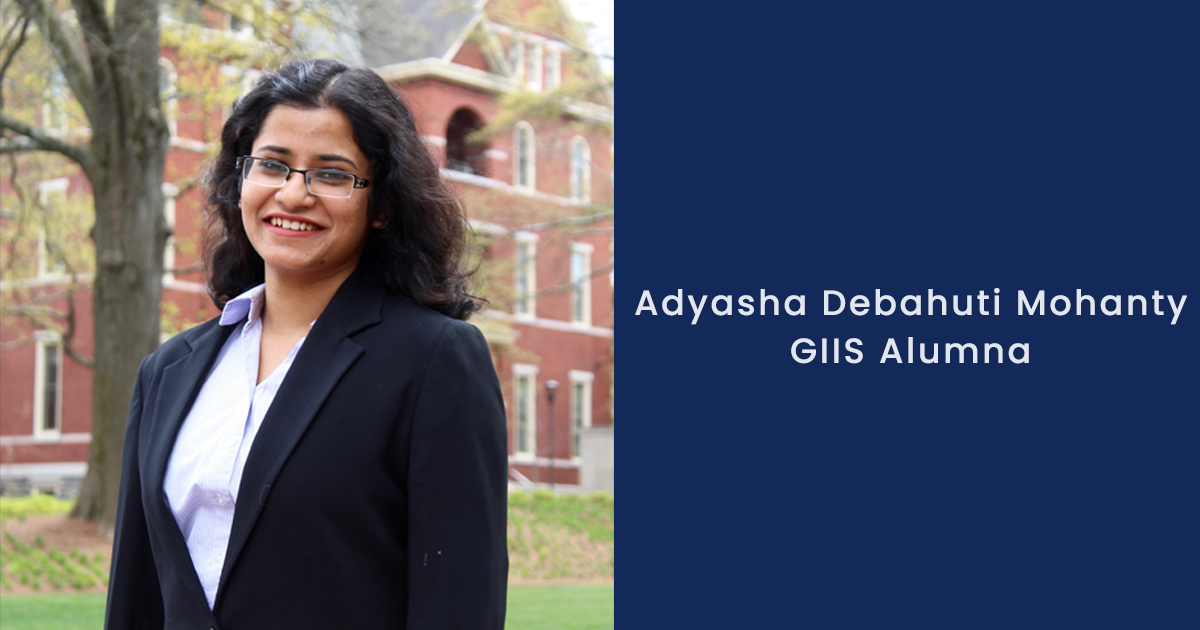 It wasn't a surprise when Adyasha Debahuti Mohanty got a spot in the prestigious Georgia Tech University for a degree in Aerospace Engineering. Adyasha was a scholar from India, she surrounded herself with intellectually inclined individuals who had ambition to study in top universities of the world and she participated in projects that would help her secure a place in the prestigious institutions to follow her dream.
"GIIS and the scholarship community embedded within me the value of transforming myself into a global citizen by harbouring a multi-perspective mindset," said Adyasha in an interview with the Global Schools News team. "These initial steps laid a crucial edifice for my professional and personal career at Georgia Tech," she said.
A scholar from India, Adyasha joined GIIS Singapore on a fully-funded $60,000 scholarship which included lodging, boarding and a stipend for her final year at CBSE in 2015. It was her mother who first spotted the Scholarship Programme in a newspaper advertisement, and encouraged Adyasha to throw her hat in the ring. "When I look back now, I can confidently say, that the opportunity was a crucial foundation for my educational progress."
While in GIIS Singapore, Adyasha was exposed to various activities including research projects which gave her an opportunity to hone her skills and be better prepared to face the challenges of university. She remembers two significant projects – the one year project on mass mechanical production methods of graphene at NTU and her visit to NASA's Goddard Space Center and Lockheed Martin's headquarters in Bethesda. The NASA visit in US was part of her NSLC Engineering Leadership summer program. Adyasha says that the visit got her interested in the field of aerospace and motivated her to pursue aerospace engineering as her Undergraduate course.
Adyasha also remembers her class teacher who motivated her to perform well and helped her overcome her weaknesses. She said that all her teachers at GIIS inspired her to develop her true potential by helping her to take challenges and seek true knowledge that goes beyond textbooks and classroom teaching.
She is very thankful to the school's career counsellor, Ms Seema Kaushik, who was immensely helpful during the college admissions process, including writing recommendation letters and proofreading my college essays. Adyasha says, "I am immensely grateful to have the imprint of such teachers in my most crucial school years."
Many scholars like Adyasha have got the right stepping stone by joining GIIS Singapore and successfully completing IBDP and CBSE, before being selected in the course and international university of their choice.