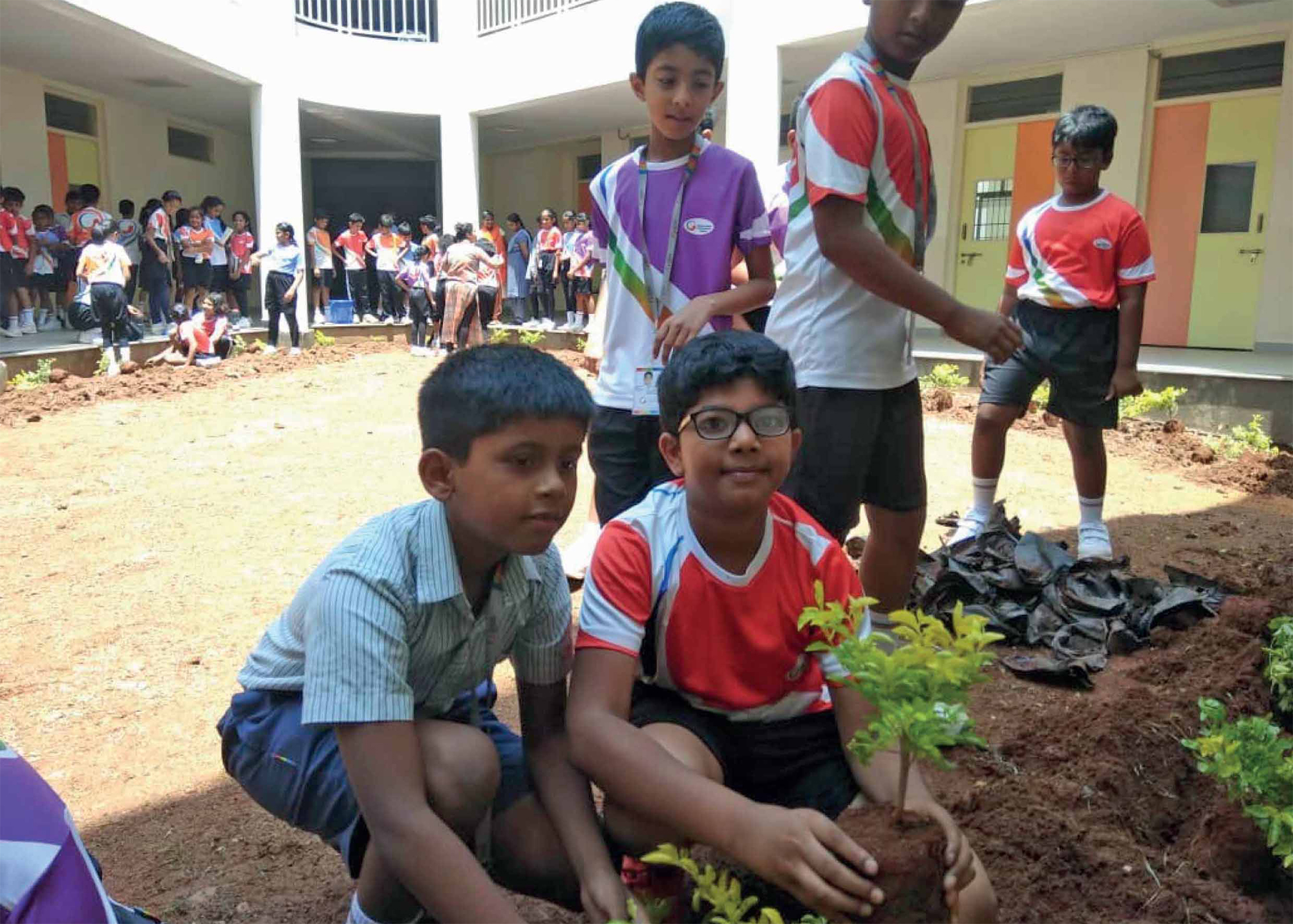 Global Indian International School, Whitefield commenced the new academic year (2019-2020) with a vow to join hands with Mother Nature. Students started a new academic year with celebrations of World Environment's Day on 6th June 2019 by participating in a lot of activities. There was a Special Assembly conducted by the students of Grade 4 to 8 in the new Multipurpose Hall, where they presented a skit to show how humans stand up together against the cutting of trees to make space for the concrete jungle. A video depicting the impact of pollution on our environment was also shown during the assembly to educate students about the present day scenario.
Sharing thoughts on this occasion Principal Dr. Shivananda C S, said that "It is the time to resolve and act as a responsible human beings to make our living space a healthier and happier one. Hence GIIS-Whitefield has pledged to become A Zero Waste Generating School. For this we need to plan, prepare and execute steps to reach towards a tangible target. This project will be led by a team of school staff, students, community and parents."
GIIS students have always initiated eco-friendly steps within the campus such as using cloth or jute bags instead of plastic. Most of the students bring their food in steel tiffin boxes promoting a healthy medium of carrying edible food. On the occasion of World Environment Day, the students also added more greenery to our existing gardens by planting saplings and by sowing seeds in the soil. This gesture by students is of immense help and will aid our school to maintain a soothing landscape and also to have a more eco-friendly environment. Some of our students also made paper bags and distributed them in the confectionery stores in the near vicinity of the school to educate them about recycling.
GIIS will also take steps towards being a 'Zero Waste Generating School', by recycling the unwanted sheets and then facilitating it for the best use. With a lot of initiatives this year, GIIS Whitefield is all set to make a big difference to the environment by spreading the awareness like saying no to single use plastic, encouraging planting and translocation of trees.