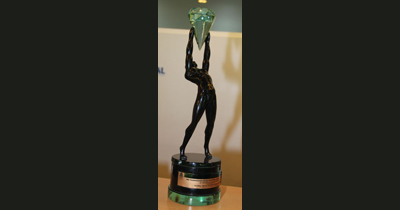 GIIS Balestier Campus has added a prestigious jewel to its crest by winning the IMC Ramkrishna Bajaj National Quality Award (IMC RBNQA) in the Education Category with a high score of 830/1000. The award signifies the commitment to education excellence at GIIS youngest campus in Singapore. The abiding vision for GIIS schools has been "to be the global role Model for teaching and learning" ensuring that no child is left behind.

GIIS Chairman and Co-founder Mr Temurnikar will receive the award with the GIIS team at a prestigious event on March 12-13, 2013, at Mumbai, India.
The selection for recognition was done at the Panel of Judges meeting chaired by Dr R A Mashelkar, President, Global Research Alliance CSIR-National Chemical Laboratory, Chairman, AcSIR (Academy of Scientific and Innovative Research) and Director General, Council of Scientific and Industrial Research (CSIR). Members of the Jury were Dr Anil Khandelwal, Chairman, Centre for Microfinance; Dr K B Kushal, Regional Director, D.A.V. (WR), Mr Ramaswamy Narayanan, Director, Information Systems Resource Centre Pvt Ltd (OTIS); Ms Meera H Sanyal, Chairperson & Country Executive, India; Royal Bank of Scotland, Prof Rupa Shah, Former Vice Chancellor, SNDT Womens University.
"GIIS Balestier Campus has achieved what seemed a near impossible task under the guidance of Visionary Leaders," Mr B G Shenoy, Director, GCEE, said. "A quote from the highly qualified assessor team after their site visit reads as below: The applicant demonstrates a dynamic and innovative leadership supported by an enthusiastic workforce and focused on providing holistic education to young children in a stress free and happy environment. It is a role model institution progressing rapidly on the path of Educational Excellence."
Conveying his congratulations to GIIS Balestier Campus and GCEE teams, GIIS (Singapore) Country Director, Mr Rajiv Vasudeva said, "The IMC RBNQ Award asserts the schools perseverance to ensure excellence in education. Congratulations to our students, teachers and staff members on winning this award."
The IMC Ramkrishna Bajaj National Quality Award was instituted in 1996 to give special recognition to excellence in organizations. To match the stature of international awards, the IMC Ramkrishna Bajaj National Quality Award (IMC RBNQA) criteria are the same as the Malcolm Baldrige criteria of the USA and follow similar rigorous process of training and evaluation. The Award Criteria emphasizes openness and transparency in governance and ethics: the need to create value for customers and the business: and the challenges of rapid innovation and capitalizing on knowledge assets.