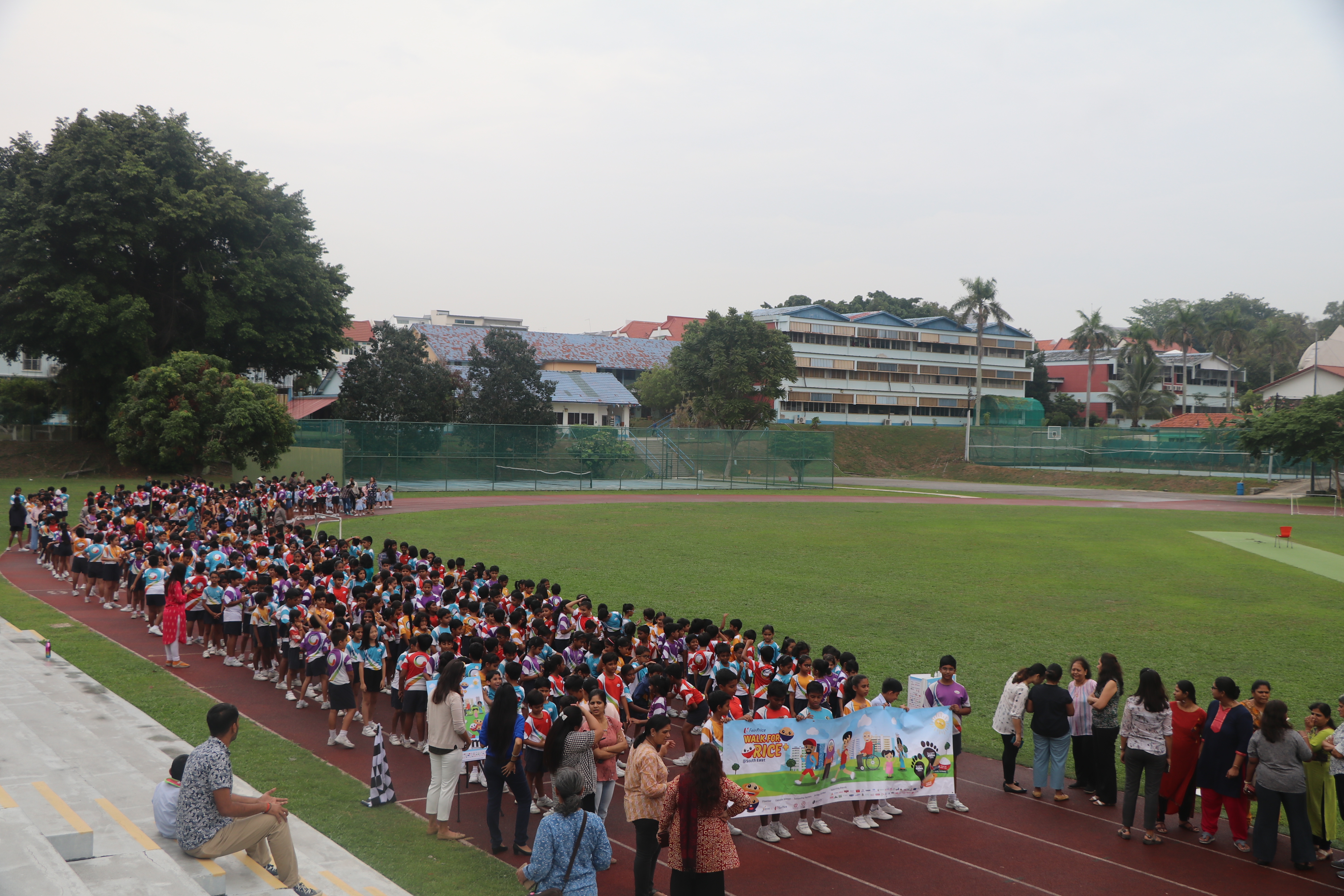 Students from Kindergarten to Primary 7, teachers and staff of Global Indian International School, East Coast campus in a tie-up with NTUC FairPrice, took part in "Walk for Rice" on Friday 15th November 2019 in the school field.
A total of 461 students, 51 teachers and staff took part in the walk and each covered a distance of 400 meters to help raise rice for the needy.
Conceptualised in 2009, Walk for Rice @ South East CDC is the school's collaboration with NTUC FairPrice. The main aim and objective of this initiative are to encourage individuals or organisations such as Grassroots Organisations, schools, Social Service Organisation and corporations in the community to participate in simple activities such as walking to raise rice for the needy families in the South-East District.
This helps in strengthening the social infrastructure to promote active citizenry. The event not only helped feed the needy but also enforced the value of giving.