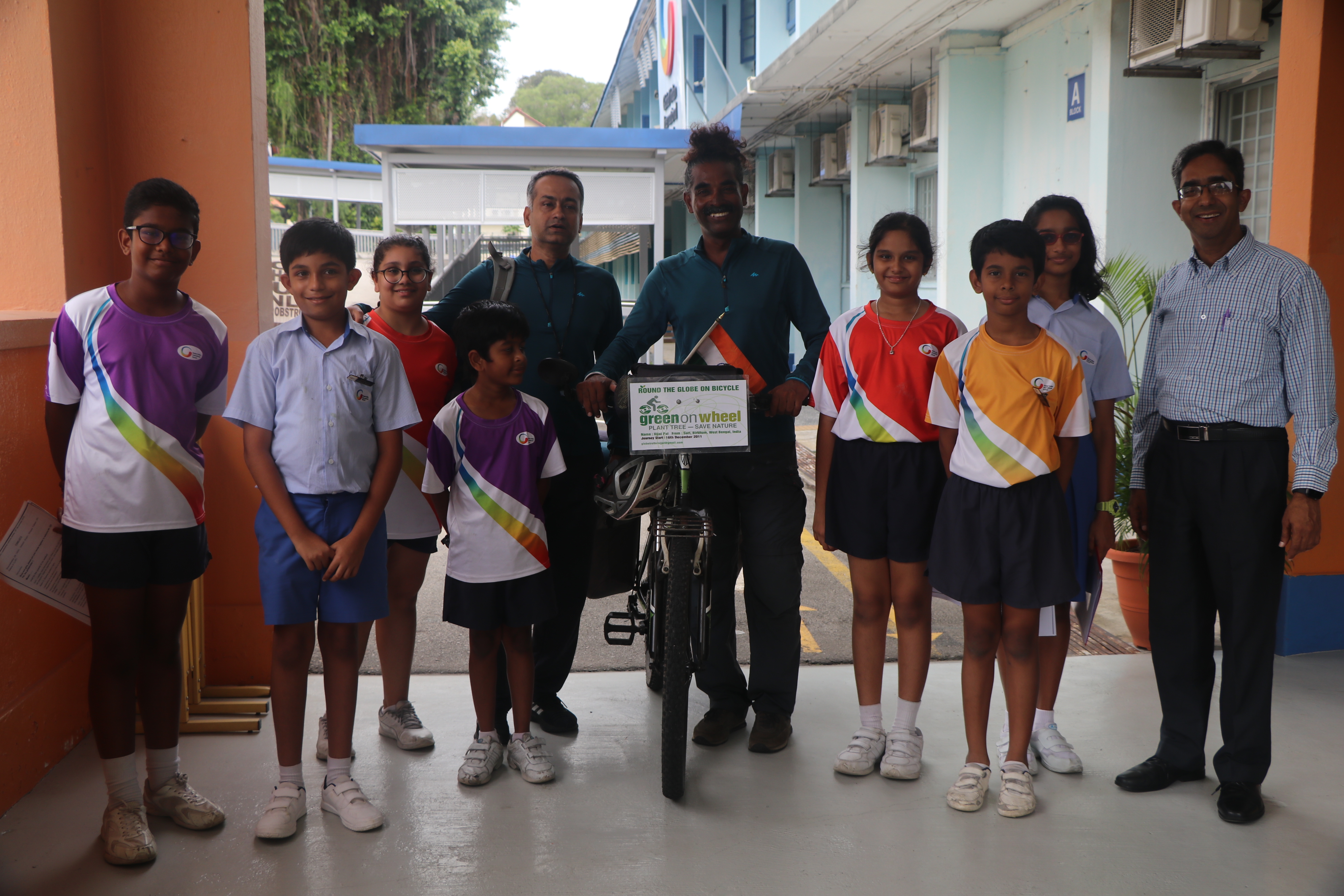 In line with the school's theme of 'Innovative, Green and Happy Campus', GIIS East Coast Campus was proud to have Mr Ujjal Pal, a green activist as their guest speaker for the Leadership Lecture Series.
GIIS East Coast Campus' Vice-Principal welcomed Mr Pal to the school and to commemorate the event, a tree sapling was planted in the school garden.
He gave a wonderful presentation on his worldwide campaign. A panel of students asked him questions on his travel experience, his campaign and achievements. It was an inspiring and enriching experience for the students as they learnt about Mr Pal's amazing journey worldwide.
Mr Ujjal Pal is a solo cyclist travelling around the world promoting tree plantation for a better tomorrow. He is in the sixth phase of his Worldwide Solo Campaign on a bicycle called "Green on Wheel".
He started the first phase of his campaign in 2011 when he travelled throughout India promoting tree plantation. In his second phase, Mr Pal travelled to six European countries on his bicycle.
In his third phase in 2016, he continued his campaign in South East Asia. His journey took him to Andaman and Nicobar islands in his campaign's fourth phase.
Mr Pal then became the first Indian to reach the summit of Mt. Kilimanjaro on a bicycle in January 2019 in his fifth phase.