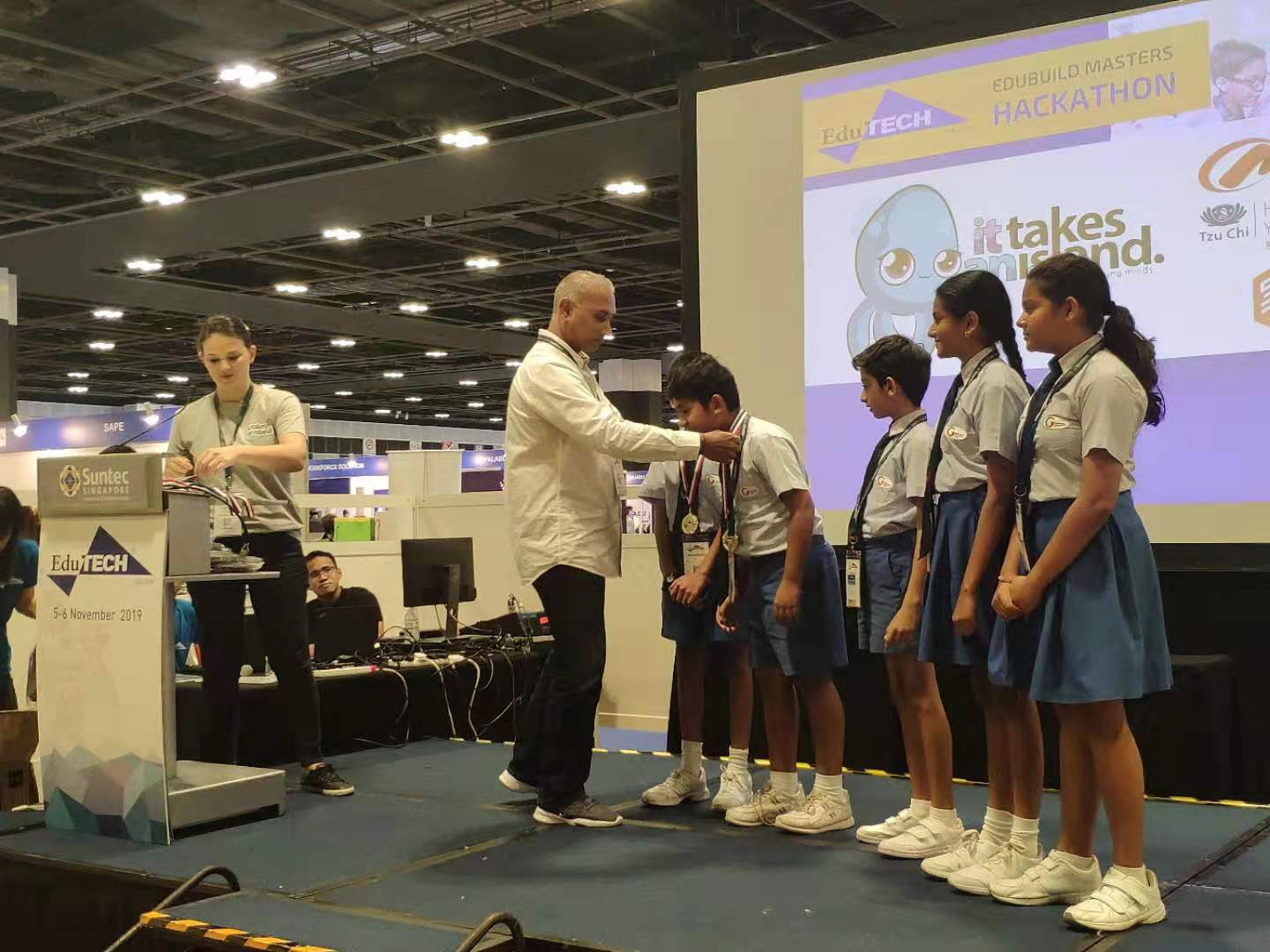 Modern-day conveniences are the product of creative minds. As a school, we encourage students with the holistic approach of 9GEMS to be innovative problem-solvers who step out of the box to solve problems and become change-makers in our growing world.
The past four months have seen a dedicated team of Class 6 and 7 students of GIIS East Campus Campus, come together to address a real-world problem for the annual EduTech Asia's EduBUILD Masters Hackathon. The competition started in July 2019 with more than 50 entrants from all over South East Asia. From which, 9 teams made it to the finals held between 5th – 6th November 2019 at the Suntec Singapore Convention & Exhibition Centre, as part of EduTech Asia 2019.
In response to the challenge to investigate real-world problems that restricts innovation in schools and come up with a feasible solution, GIIS East Campus Campus' entry team, KIND HANDS, came up with a collaborative e-Book to inspire the practice of upcycling among all stakeholders.
Emerging champions at the showcase where teams manned booths and gave presentations on their products, KIND HANDS was given the unforgettable opportunity of presenting their winning idea on Upcycling to a room full of delegates and key players in the education industry at EduTech Asia 2019.
Their commendable success has inspired the winning team to extend their noble cause of protecting Mother Earth to schools across Asia, as they continue their pursuits of developing the seed of success.
EduTech Asia EduBUILD Masters Hackathon 2019 Winners:
1)Advika Chowdhury 6A CBSE
2)Advay Soni 6A CLSP
3)Aryav Bhesania 7B CLSP
4)Dhruti Katari 7B CLSP
5) Aveneesh Bansal 7A CBSE