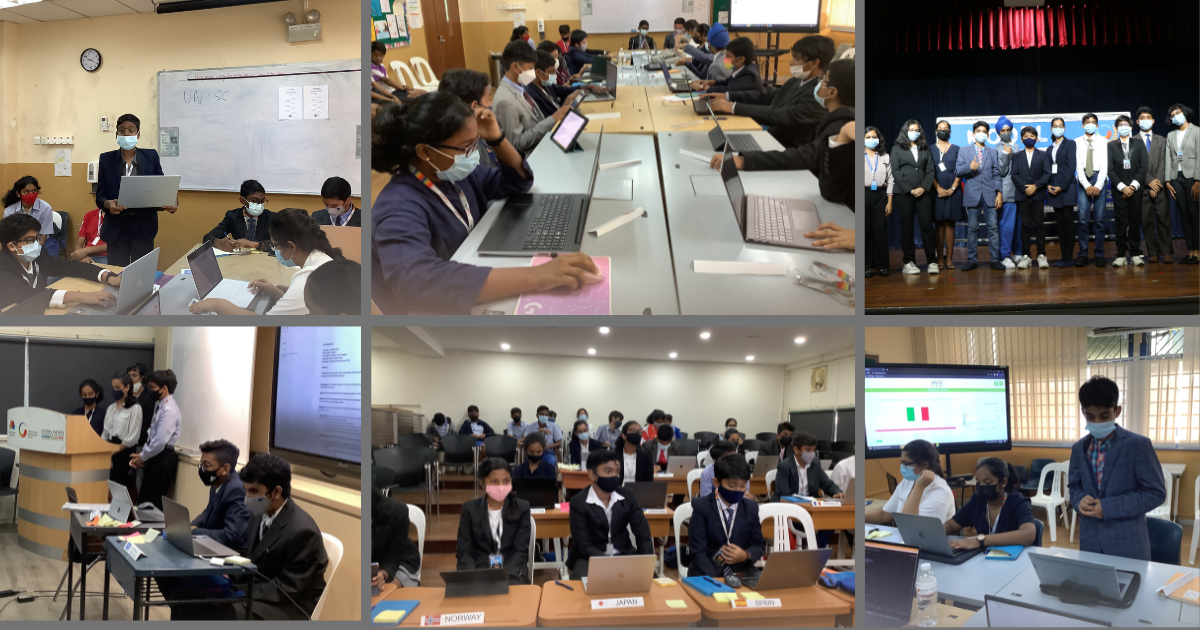 East Coast Campus organised Model United Nations (MUN) on June 8 and 9 wherein several students from Grades 7 to 10 showcased their debating prowess by discussing various interesting topics. The annual event simulates the fast-paced and altogether different environment of the United Nations giving the participating students an opportunity to play the role of delegates to discuss and find solutions to numerous world issues.
As part of the two-day-long event, students performed in-depth research to acquire knowledge about the country they were representing, shared their viewpoints discussing various crisis situations, and united to create a resolution, a document that contains the fruit of their efforts.
All the participating students had valuable takeaways from this event as they learned to speak concisely, convey their ideas effectively, learned about various viewpoints, and find solutions to difficult situations. The fact that the event was physical was indeed very exciting for all the participants, and their excitement echoed throughout the fruitful sessions.
The event concluded with an award ceremony wherein students were presented with titles such as Best Delegate, Best Debater, and Best Position Paper, also there were Honorary Mentions. The MUN is an event central to GIIS' ideals and methods of all-around education, and it will remain so for years to come. It truly depicts how GIIS lays a strong foundation for its students to become global leaders of the future.
Written by
Siddhanth Subramanian, Grade 9 IGCSE