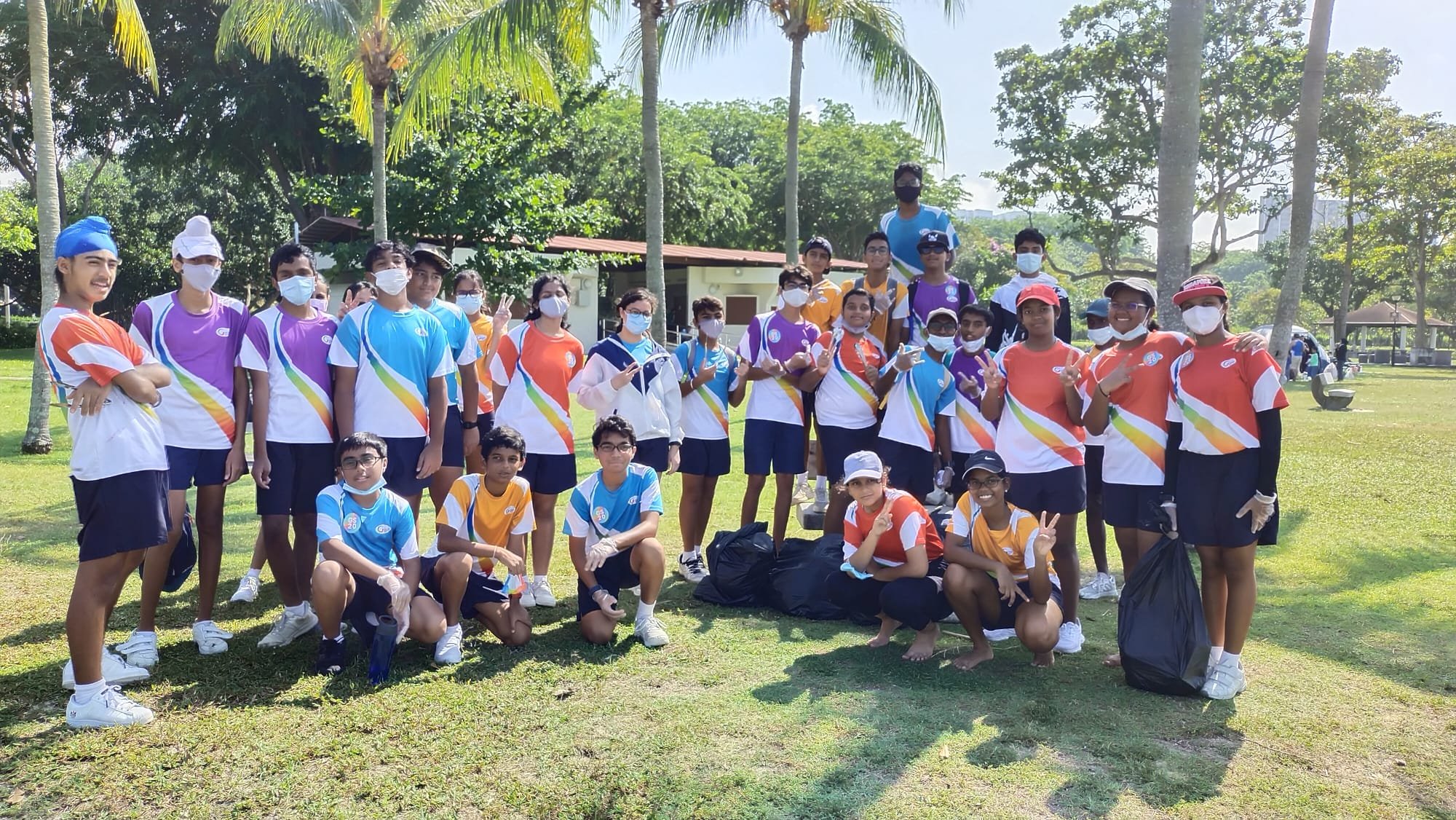 Dear Parents,
Time is moving at a break-neck speed! It seems just yesterday that we began our new academic session and now we are almost halfway through, enjoying our summer vacation.
The last week before the commencement of summer vacation was meticulously planned to keep the curriculum educational and yet entertaining. Attended by the entire school, a special assembly was held to mark World Oceans Day. The oceans are an integral part of human sustenance - their depth defines life. Through the impactful assembly, the students were urged to not let life in the sea die because of our wrong actions. World Oceans Day reminds us of our duties and responsibilities toward the oceans. A skit and a short quiz drove home the pertinent point. It is our humble effort to make the students of GIIS EC aware that their small steps can go a long way in protecting the world that they reside in; as they say, 'There is no Planet B.'
To further reiterate the idea, students of Grade 9 and 10 were taken to the East Coast beach for a clean-up mission. They witnessed how unmindful human actions lead the oceans to be treated as a dump. The plethora of undesirable things that the students managed to pick up from the beach is a grim reminder of how careless some human beings are and the first-hand knowledge that they have acquired, will give the greater impetus to look after and take stewardship of their surroundings, but not compromising on the fun and frolic the students should have on an excursion. How effortlessly they mingled with other students and the teachers is quite heartwarming to notice – it speaks volumes about the strong bond and camaraderie that is so integral and organic of GIIS EC.
The yearly MUN was also held with much fan-fare this year. With all Covid restrictions relaxed on gatherings, we could have a physical session with the countries of the world agreeing, disagreeing, and discussing amongst themselves to come to a consensus and peaceful agreement to solve the issues plaguing the world right now. Russia and Ukraine sat at the same table and their delegates spoke amiably to find an end to the current embargoes that have been imposed on Russia. Witnessing the students involved in thorough research to draft their agendas and present a well-thought-out and insightful paper to convince the audience, is worth mentioning and deserves the highest praise. How convincingly and effortlessly the students spoke and figured out solutions – relays articulation, poise, confidence, compassion, and clarity of mind and thought. It validates my conviction that the future is in good hands. Like a hoary jeweler, the school has polished and sharpened these jewels so that they are ready to sparkle and dazzle and find their confident footings under the sun.
And thank you parents for being our Gibraltar today and always…we are as strong as the people around us.
Have a restful holiday.
Warm regards,
CVK Sastry
Principal, East Coast Campus