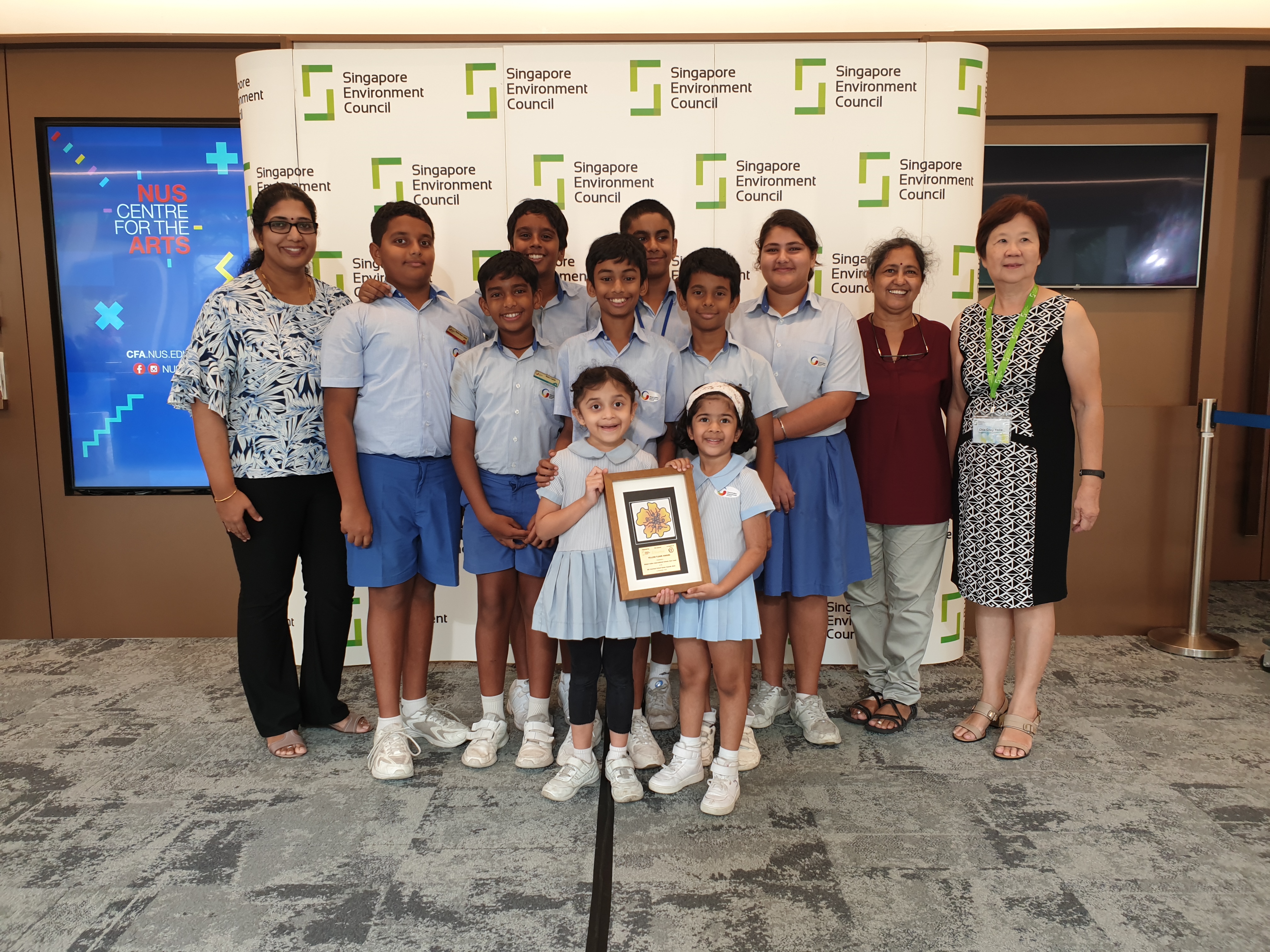 GIIS East Coast campus was awarded the "Yellow Flame" Award and "Outstanding Environmental Outreach Project" 2019 by an international institution on November 12th, at NUS campus, under the preschool category. The campus also sustained the Vanda Miss Joaquim Award and received the top NEA 3R Award.
The SEC-StarHub School Green Awards (SGA) is a self-audited voluntary environmental programme which serves as a platform for students to develop and showcase their environmental efforts, through customised activities to help them gain a better understanding of the environment.
This year the theme for the awards was "Towards Zero Waste".
The event was presided by the Guest of Honour Mr Ong Ye Kung, Minister of Education. Students of GIIS East Coast also set up a booth on aerobic composting and making newspaper bin liners, thereby, creating awareness on reducing the use of plastic bags as bin liners at the event.