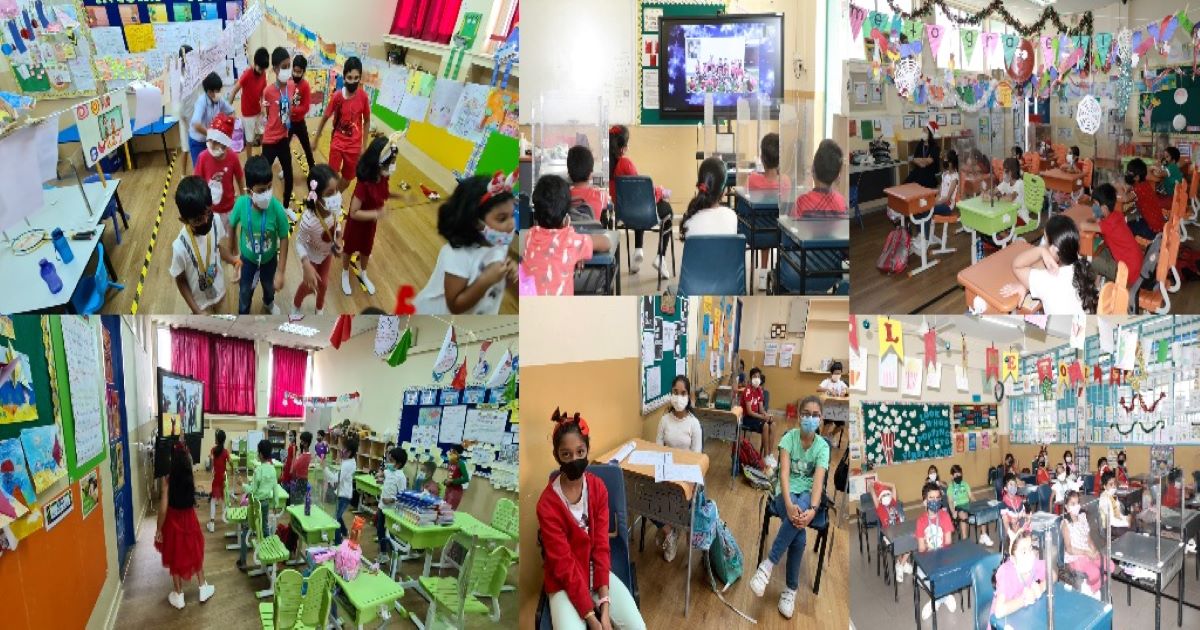 The East Coast campus virtually celebrated Christmas on 3rd December. The students of PYP 1 hosted the Christmas special assembly with the KG and Grade 1& 2 students. All students of East Coast campus connected virtually and watched the entire show either from classrooms or home (for those who were at home as part of blended learning). The assembly began with the musical rendition 'Ode to Joy' by the young percussionists of PYP 1. They played the xylophones with great fervour.
The students of K1 presented on the significance of things associated with Christmas - Mistletoe, Elves, Christmas Tree, Santa Claus, and so on. The students of K2 sang the melodious carol, 'Jingle Bells' in their sweet voice. The cohort of PYP 1 presented the skit, 'Rudolf, the Red-Nosed Reindeer'. The skit delivered the heart-warming message of loving each other beyond differences. The students of CBSE Grade 2 presented a dance and captivated the audience with their graceful moves.
An engaging video also explained what Christmas stands for, for the school community. The Christmas carols set the spirit of the holiday season.
Further, the audience got a chance to groove with the peppy 'Holiday Freeze Dance'.
The assembly concluded with an address by the head of the school, Mr CVK Sastry.
The participants and audience enjoyed the assembly immensely!!