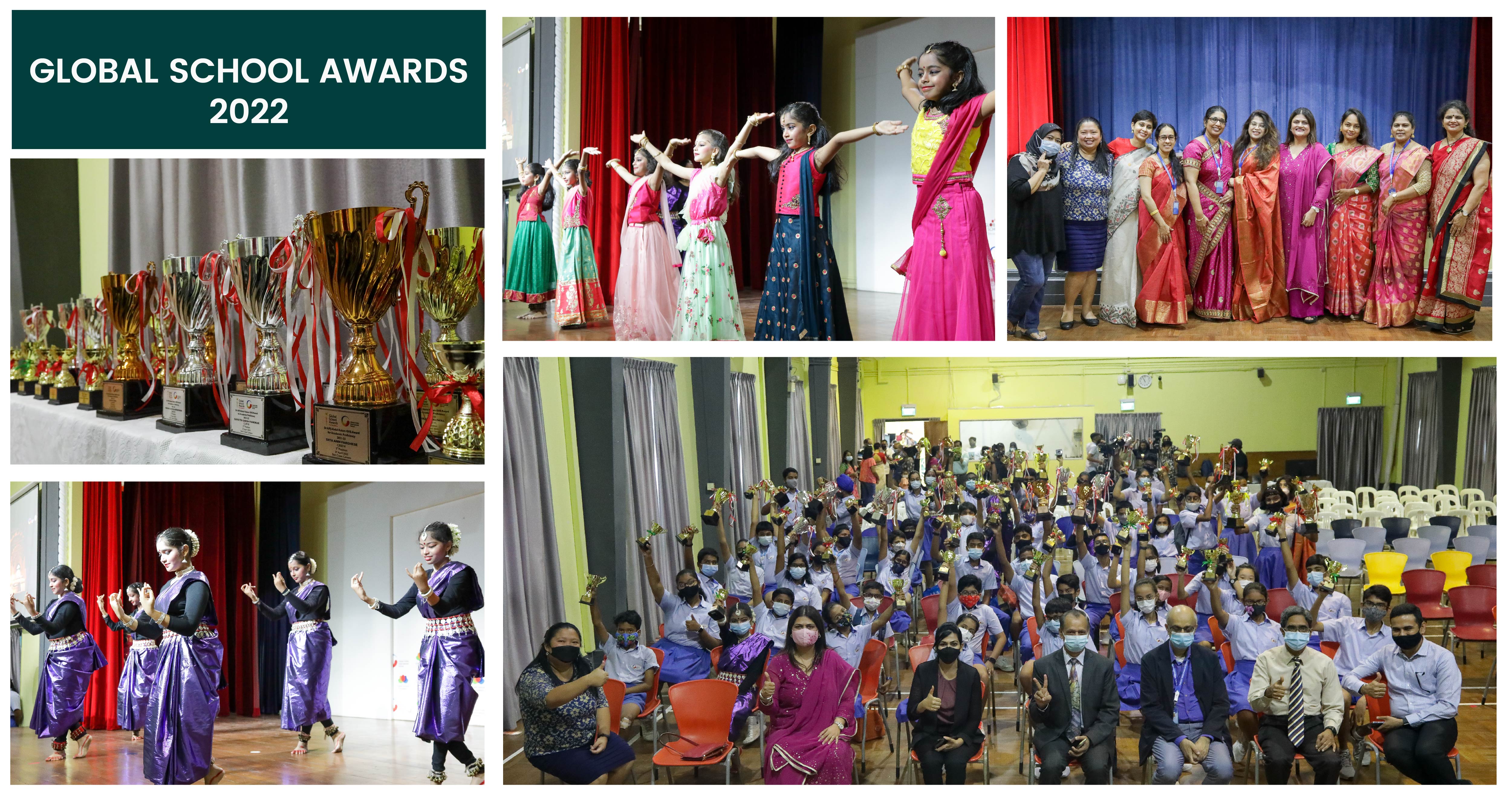 The Global School Awards, East Coast campus was held on April 27, 2022, at the school auditorium, recognising and felicitating the students for their brilliant achievements in academics, sports, and other co-curricular activities. There were a total of 122 awards being given to the young achievers from the grades 5-9 in front of the august gathering.
The ceremony started with an enthralling classical dance performance by the talented students of GIIS EC which won the hearts of the present audience and the entire auditorium was filled with cheer and applause.
The various categories of awards being given to the students are; Justice CS Dharmadhikari GIIS award for co-curricular excellence, Chandrakant Borde GIIS award for sports excellence, Subject proficiency awards, Dr APJ Abdul Kalam GIIS award for Academic proficiency, and GSF President's award for all-around excellence.
Mr Rajeev Katyal, Deputy COO, GSF, Mr Prashant Bafna, Associate Country Director, Mr Pramod Tripathi, Associate Director, Academics & Quality Assurance, Ms Pragya Bhat, Assistant Manager, HR, Mr CVK Sastry, Principal GIIS East Coast campus, Ms Odaia Ranido, PYP Coordinator East Coast campus, and Ms Pooja Dogra Academic Coordinator grades 6-10, East Coast campus the awards to the deserving students.
The much-awaited GSA event generated a high level of excitement and a sense of accomplishment among the students. The event reiterates the school's effort of providing a holistic learning experience to our students for all-round development so that they touch new heights as they grow up to become strong leaders of tomorrow.