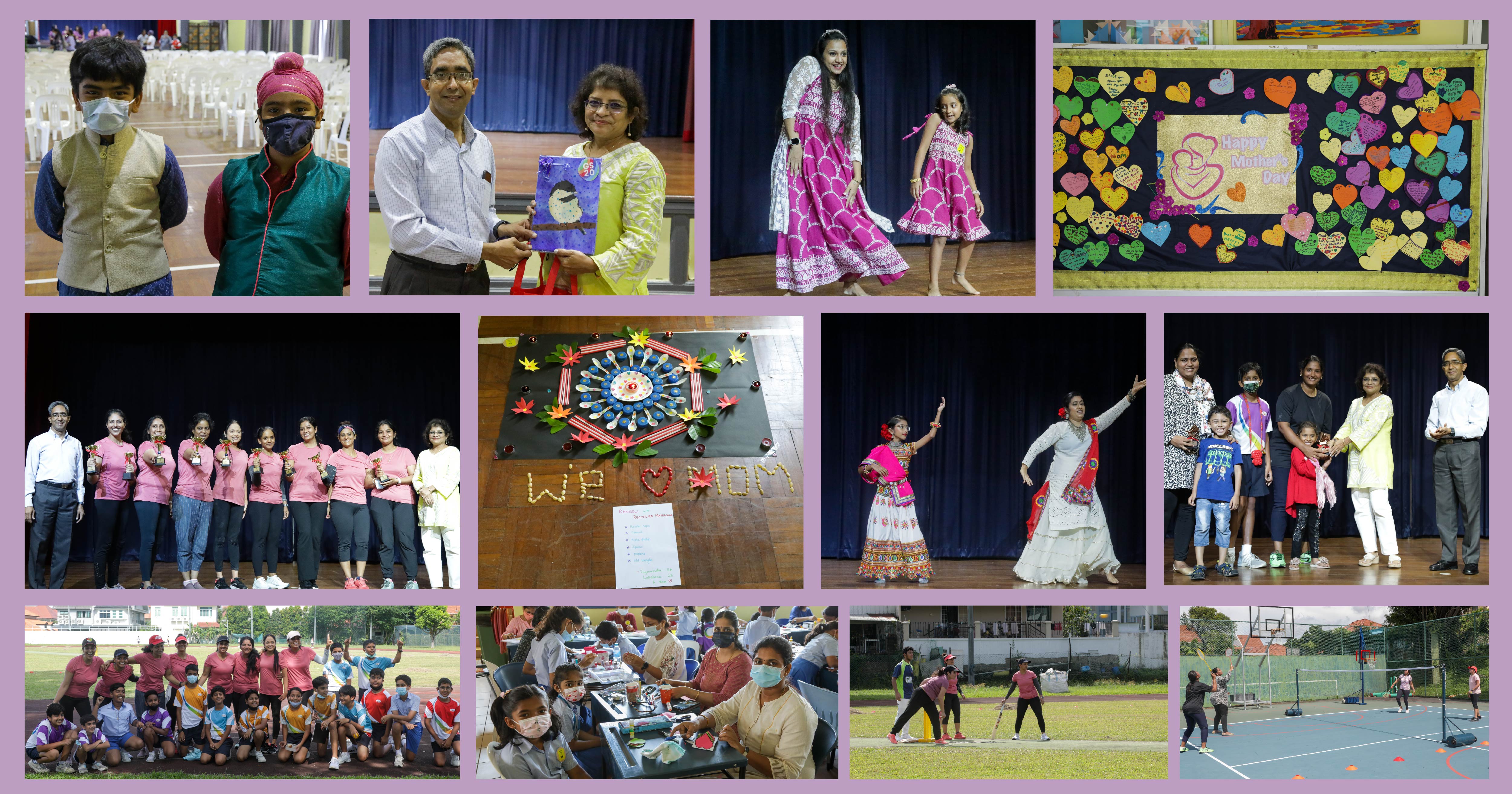 Appreciating the beautiful bond of love and friendship that every mother shares with their children, the GIIS East Coast campus celebrated Mother's Day on May 6, 2022. To mark the occasion, a wide array of activities and competitions such as Talent Show, Badminton Tournament, and Cricket Match were organised, wherein around 40 mothers showcased their talent enthralling everyone.
Be it giving their best shot on the field or putting their best foot forward on the stage, it was heart-warming to see the zeal and enthusiasm with which everyone performed.
The mothers and their children displayed fantastic coordination through their magic show and skit performances. The dance performances were incredible and won applauds from everyone present. The participants also showcased their talent through beautifully created artworks, illusion drawings, and nail arts. The judges' Ms Rakhi Chatterjee and Ms Srabonti were spellbound to see the performances and the beautiful artworks.
The overwhelming participation of the mothers in the cricket matches and the badminton tournament made the day even more special. The huge adrenaline rush was evident in the games the teams played. Ms Sanchita Banerjee, a chemical engineer by profession and the Guest of Honour, was highly impressed looking at the excitement with which everyone participated. The day concluded with the prize distribution ceremony and distribution of refreshments.
GIIS believes in the holistic development of every student and has always encouraged them to give their best in every field. By organising events like this, the school gives a platform to every child to explore and hone their talent so that they touch new heights in their careers as they grow up.