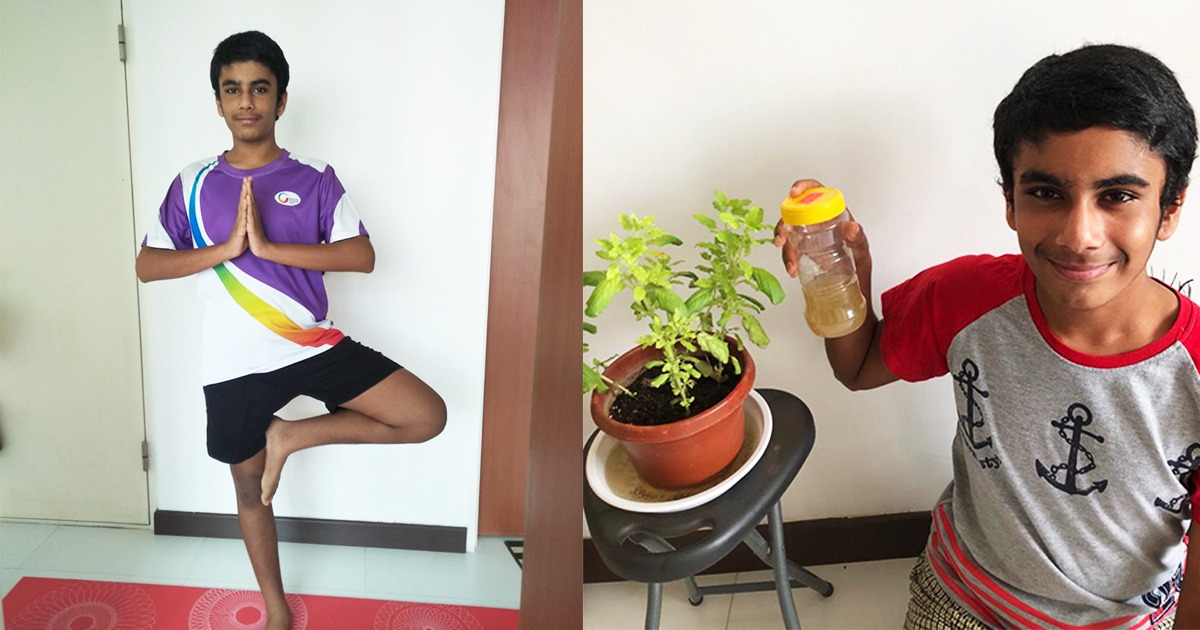 Written by: Riya Mehta and Shriyans Maddikunta, Grade 8, GIIS East Coast Campus
GIIS East Coast is always ahead in celebrating any occasion that is either for the good of community or environment. April 22nd being the 50th Anniversary of Earth Day celebrations, the campus carried an array of special celebrations, all held virtually due to social distancing measures for COVID-19.
Albeit, staying at home, our spirits were not dampened and the entire school community was involved in meaningful activities through digital ways to show our love and care for Mother Earth.
Students were given enriching and thought-provoking activities that could be done sitting at home during the circuit breaker, to show their love and affection for Mother Earth.
Grade 1 and 2 students were given instructions on making newspaper bin-liners at home. This wonderful initiative is already implemented in our school to lessen the use of plastic and now also reached our homes.
Grade 3 and 4 students made board games at home from recyclable materials, which they can play with their family while staying at home.
Grade 5 and 6 were inspired to make face masks from used clothes at home. Masks are being quite useful as protection against the spread of coronavirus.
Grade 7 and 8 were motivated to create Herbal Pesticides at home using simple ingredients from the kitchen.
Apart from these, students also engaged in fitness activities such as Garden Yoga in the Tutor period, which helped them relax and rejuvenate in the lap of nature.
The entire school participated in the activities with zest and gusto and later shared the pictures with their class teachers.
The Earth Day celebration supported our goal of a sustained, cleaner and greener environment and resonated with our theme of an innovative, green and happy campus.