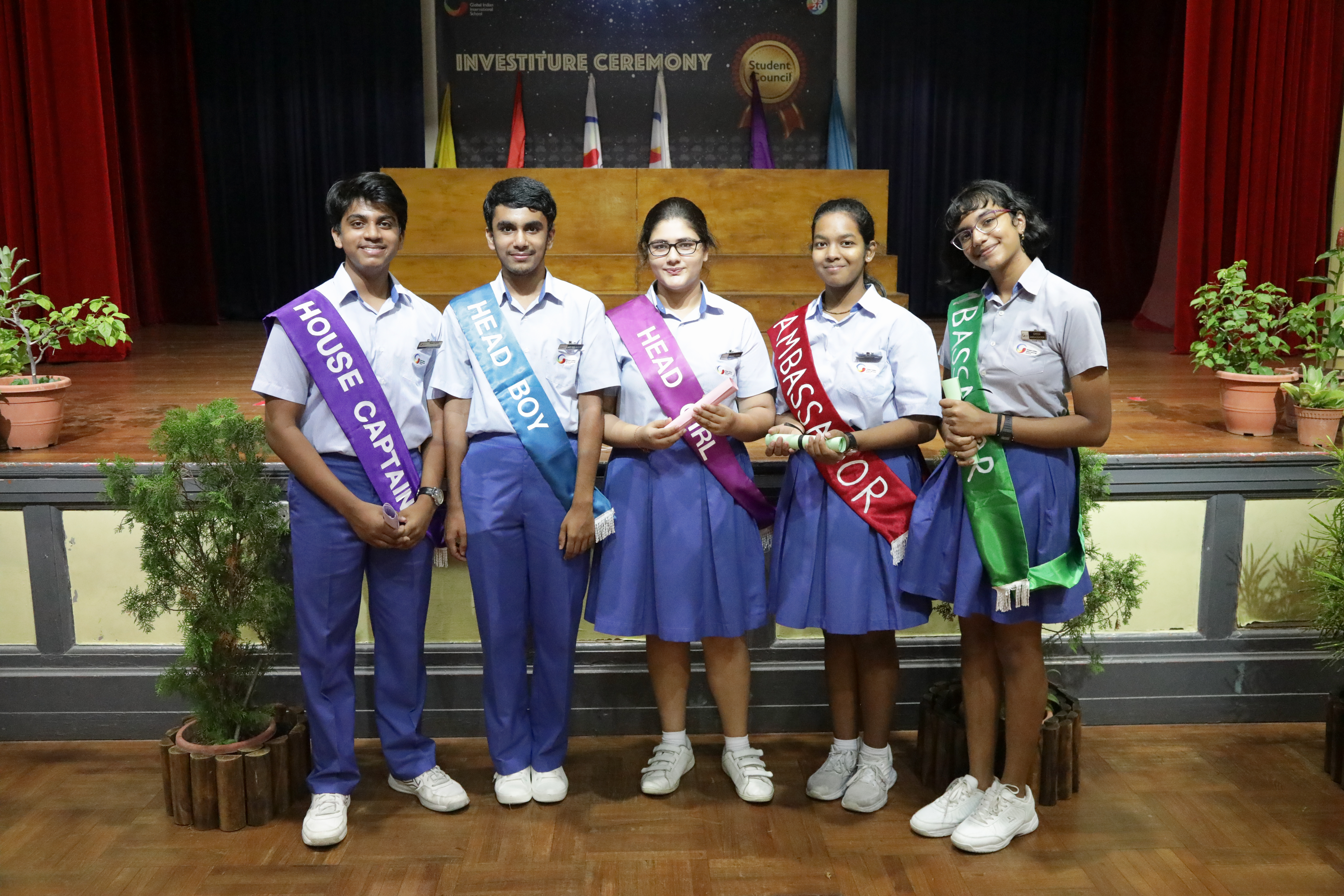 Dear Parents,
As the world is keeping a keen eye on the latest development in the Johnny Depp and Amber Heard court case, I cannot help but recall a very memorable dialogue from the movie 'The Pirates of the Caribbean' by Jack Sparrow. 'And not all treasure is gold or silver, mate,' he mused. True, I say. Or else what do you call the lovely trove of memories you create during your school years? They are indeed treasures, immeasurable in their weights in gold or silver.
And memories we created this year, with the Investiture Ceremony. As the school council walked into the auditorium, heads held high with confidence and dignity, all the members of the audience bristled with pride. It gives us great pleasure and satisfaction to watch before our eyes, our garden in full bloom. Each child realising their full potential and not only takes on the mantle of responsibility, stewardship of the school's honour, and commitment to their duties but also pledges to motivate and guide the younger lot. They stood in attention as they were badged by their parents, a proud moment etched in the minds of the parents and teachers alike. It will be a sempiternal memory for the students who were badged and GIIS EC feels honoured to be a part of one of their most cherished and coveted memories.
Another moment which will definitely be a treasured remembrance for all will be the Mother's Day celebration which we hosted in our school after a couple of years. The spirits were high and raging as mothers of students across grades signed up for different activities to make them memorable for their wards. They sportingly took part in friendly cricket matches and a few games of badminton in the sweltering heat and the EC team is thankful to each and every one of them for their wholehearted participation. GIISEC always strives to create these shimmering stars, some worthy recollections which will bring smiles to our students' faces in the future.
The auditions for the GIIS Global Indian Stars are currently in full swing as we witnessed students from international schools like UWC, DPS International, GiG, and Yuvabharathi floor the listeners with their melodious renditions on our home turf. To be able to provide a platform for such a display of talents is in itself noteworthy and we feel privileged to be able to do the same to nurture our home-grown talents and expose them to the world and hone their skills. Like a hoary jeweller, we shine and polish the gems before sending them out to the world to test their skills. Our heartiest wishes to all those students who have made it thus far and we cannot wait for the semi-finals. I wish each and every contestant success; may nothing darkle your shine.
The students of Grades 7 and 8 across both CBSE and CLSP curricula had the opportunity to attend a most interesting talk on Goal Setting: Getting Them Right. We feel this is the need of the hour while on a journey of self-exploration and self-discovery. It conveyed the message that as we strive to change the world or our society, it starts with the self, a lesson that we cannot do without. With this small initiative, GIIS aims to create world citizens who are rooted in themselves. May we raise them…
Warm regards,
CVK Sastry
Principal, East Coast Campus, Singapore