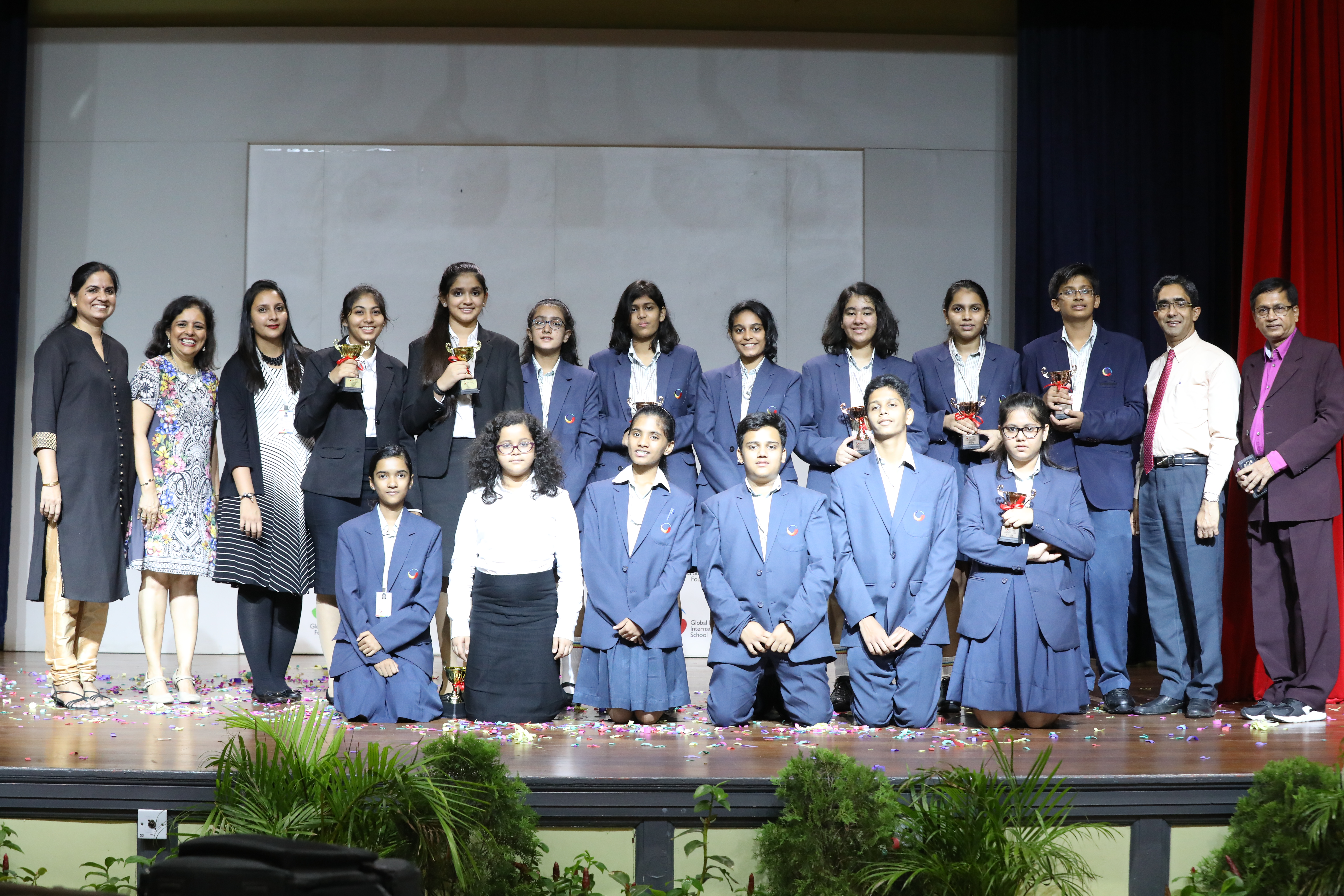 The Real World Challenges Convention 2017, was held on 17th November, 2017 at GIIS East coast. Thirteen schools from various GIIS campuses participated in the convention which was themed "ICE"- Innovation, Creativity and Entrepreneurship.
The aim of the event was to bring together schools from Singapore and other Asian countries to celebrate creativity in Green ideas and sustaining the same enthusiasm in teaching and learning and also to inculcate problem solving skills in our young minds.
The chief guest for the event was Dr. Kaushik Ghatak, who is the Founder of ValueQwest, a boutique management consulting and corporate training company that focusses on Sales, Supply Chain and Digital Transformation consulting and training over the last 25 years across Asia Pacific and North America.
Nearly 600 enthusiastic students participated in various competitions across the levels, which were conducted as part of the convention. GIIS Real World Challenges Convention is a unique platform that encourages students to network with a host of people, while giving them opportunity to research on their chosen topic, find the root cause as well solutions and present the whole process.
The event provided the right stimulation to student teams to present their ideas in the form of art, essay, speeches, debates and multimedia presentations. There were ten competitions held to celebrate the creativity, entrepreneurial and innovative temperament of the young learners. The kindergarten and the lower primary students showcased their creative abilities in a rare fashion show entitled, 'Lil Mavericks' where they dressed up as machines of the future.
The research acumen and to formulate effective strategies to overcome problems were discussed in Quality Circle Presentations by the primary, middle school and secondary students. Global issues were analysed in the competition entitled 'Conference' for senior, where in the teams presented global issues pertaining to save and clean National water resources by implementing innovative, creative and entrepreneurial measures (ICE).
The Innovative Social & Commercial Entrepreneurship Challenge witnessed high schoolers presenting unique business plans in accordance with the theme of the day. The oratorical skills of the students were put to test in the competition entitled' Transformation Turncoat'. Another highlight of the convention was the competition named 'Opus for ICE' that was a singing competition based on original lyrics on Innovation, Creativity & Entrepreneurship.
Students enjoyed participating in AdZapp (Video making on Applications of Artificial Intelligence), Art Competition (From Recycled to Renewed), Essay Writing (Topics: The future of technology and its limitations & Change is in the hands of innovators and thinkers) which were pre judged.
The RWCC also provided a platform for the teachers to present their vision in form a paper presentation on ways to infuse 'ICE' in the curriculum. The convention was a huge success with the coveted overall prize being awarded to GIIS East Coast campus.