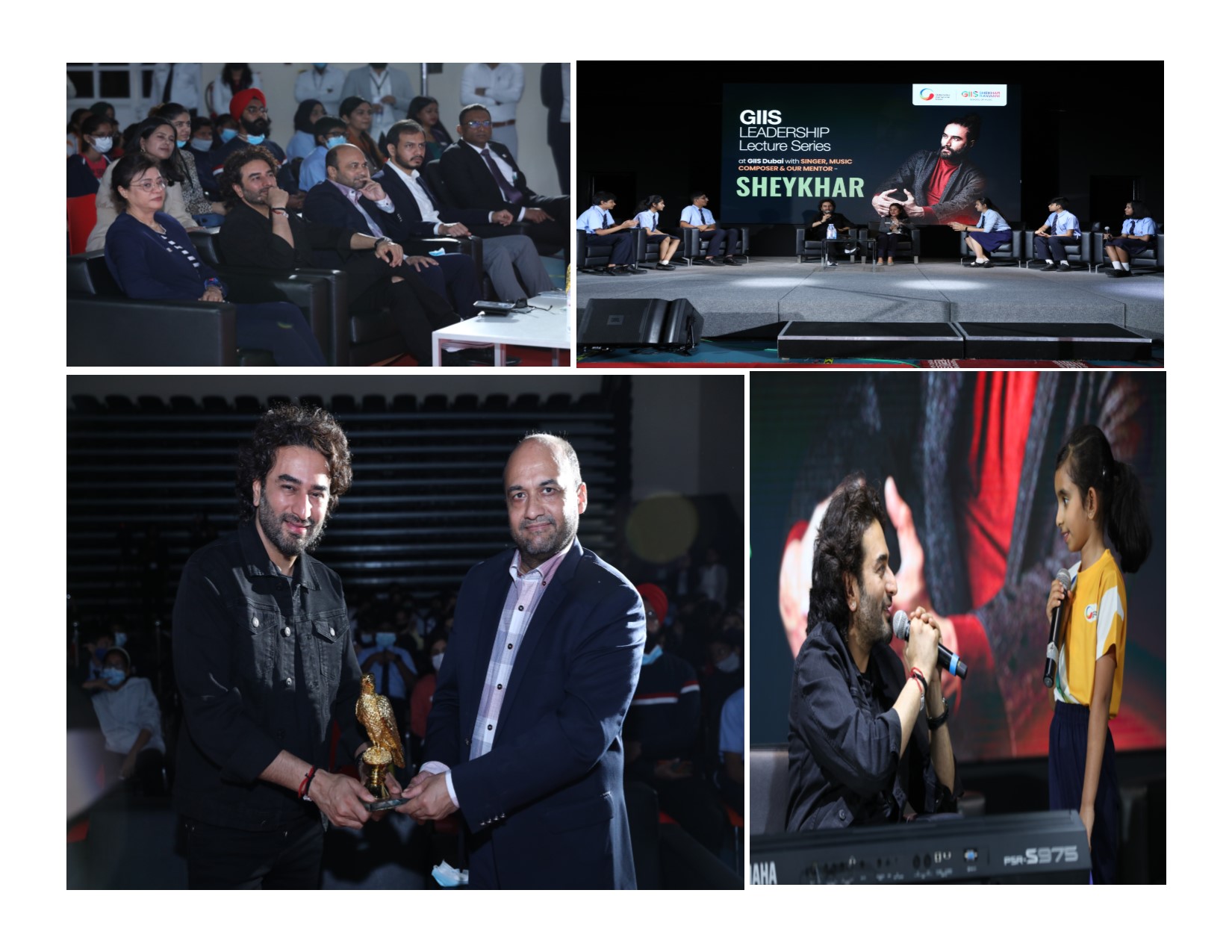 GIIS, Dubai witnessed one of the greatest Leadership Lecture Series mentored by the famous singer, music composer and actor Sheykhar Ravjiani. The inspirational musical guidance and thoughts of Mr. Ravjiani resonated with nothing less than a music festival.
The talented singers of GIIS, Dubai welcomed Sheykhar with one of his compositions, followed by a song dedicated to him. At the Leadership Lecture event students interacted with Mr. Ravjiani about his life journey, music and being a part of GIIS through GIIS - Shekhar Ravjiani School of Music. He shared his enthusiasm on looking forward to the talents of GIIS and giving them an international platform to showcase their musical skills.
The Leadership series was followed by a Master Class where the singers of GIIS, Dubai got a chance to be mentored by Mr. Ravjiani. He invited talented singers to be a part of his international workshop. The masterclass opened the gateway of opportunities for students as young as 5 years old. The laughter, insightful conversations and the beautiful song by Sheykhar Ravjiani will be forever cherished in the memories of the school.
GIIS, Dubai aims to create a vibrant environment for students to learn from great personalities around the world. The event was one such initiative of the school to help students to explore the limitless possibilities ahead.