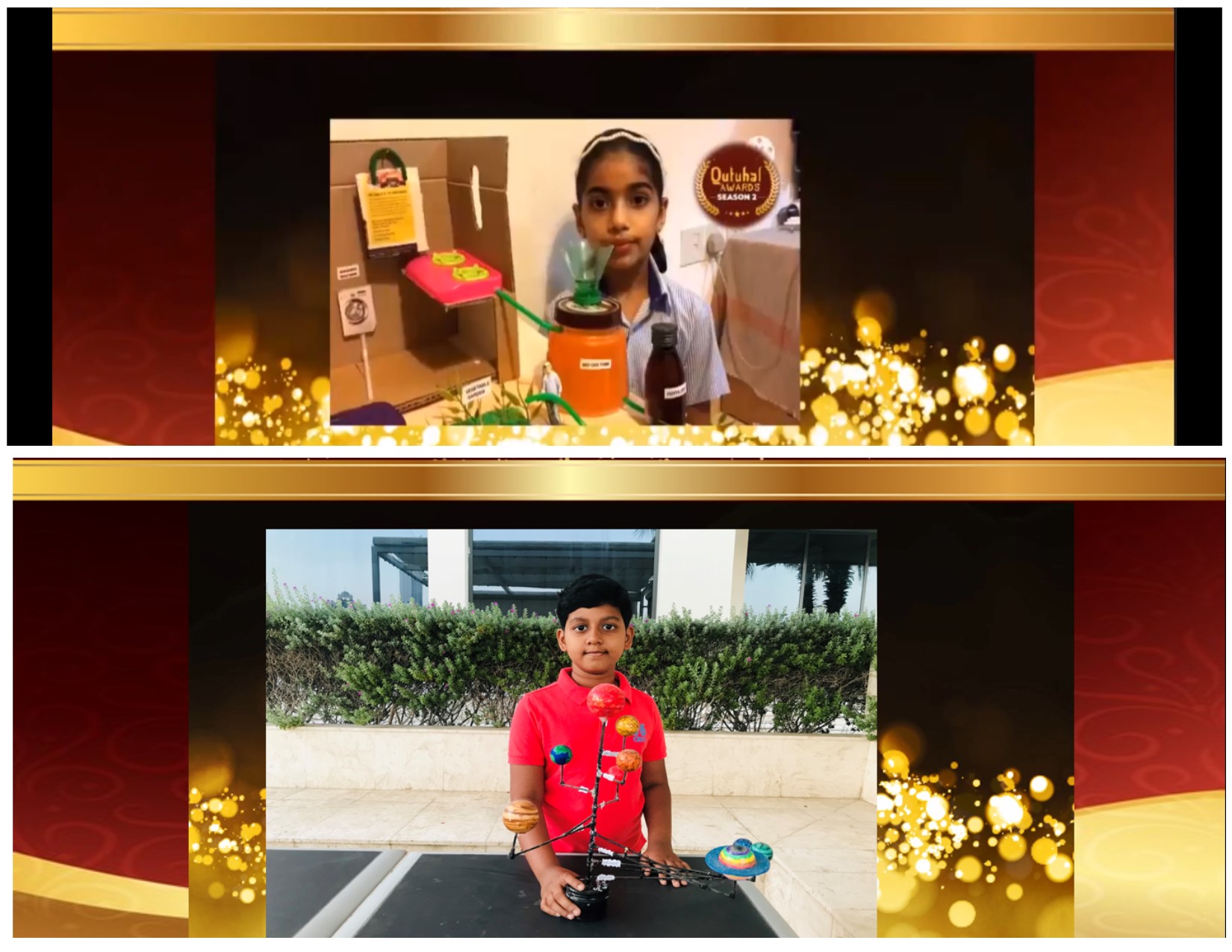 "GIIS Dubai appreciated the Change Makers of Tomorrow"
On 16th Jan 2021, GIIS Dubai celebrated the award ceremony for Qutuhal Season 2 (Winner of Innovation for Quality in Education Award Winner by ISQ in Dec 2020). It was a spectacular season, over two thousand students participated in its 9 weekly challenges including the final Curious Young Innovator's Challenge which was conducted from 11th Oct 2020 to 2nd Jan 2021.
Students from twenty seven schools in UAE participated in this mega curiosity, STEAM and innovation led event hosted by GIIS Dubai. The celebration of this mega event was on a Virtual platform. The winners of Qutuhal Season 2 challenge were appreciated amidst a large number of dignitaries, principals, judges, teachers and students of twenty seven schools in UAE.The Awards function was graced by Mr. Amol Vaidya, Senior Director Operations – GSF MENA Region, Mr. Ramesh Mudgal, Principal GIIS Dubai, Dr.Heena Raach, Principal GIIS Abu Dhabi, Ms. Nigar Rashee , Amled School Dubai, Mr. Rishabh Java, Co-founder Tangled & ASCI, Ms.Surya Vignesh, Head of GCIE GIIS Abu Dhabi and Mr.Siju Philip Head of GCIE GIIS Dubai.
Qutuhal Season 2 weekly challenges were designed to increase curiosity and learning in Space Phenomenon, Space Biology, Nature and its Cycles, Mathematical concepts, Scientific applications, coding and A.I in Real life. The final event was the Curious Young innovator's challenge, the age categories were Juniors : (Grade 1 to 4), Seniors (Grades 5 to 8) and Super seniors (Grade 9 to 12).The Junior category students presented their innovative solutions on a common Real world problem.The seniors category students presented their innovative ideas in the field of transportation, education and health care. Their concepts were entrepreneurial ideas which can make a big impact in today's world. All the winners of Qutuhal Season 2 were appreciated for their innovative ideas and models and were presented with cash awards and Certificates of appreciation .The function concluded with renewed joy and energy for all participants with a promise from the the GCIE team to host such initiatives, that nurture their curiosity and make the students aspire for more innovative and entrepreneurial projects in future . Watch the full Awards function on Facebook https://fb.watch/3jMbiupEmG/