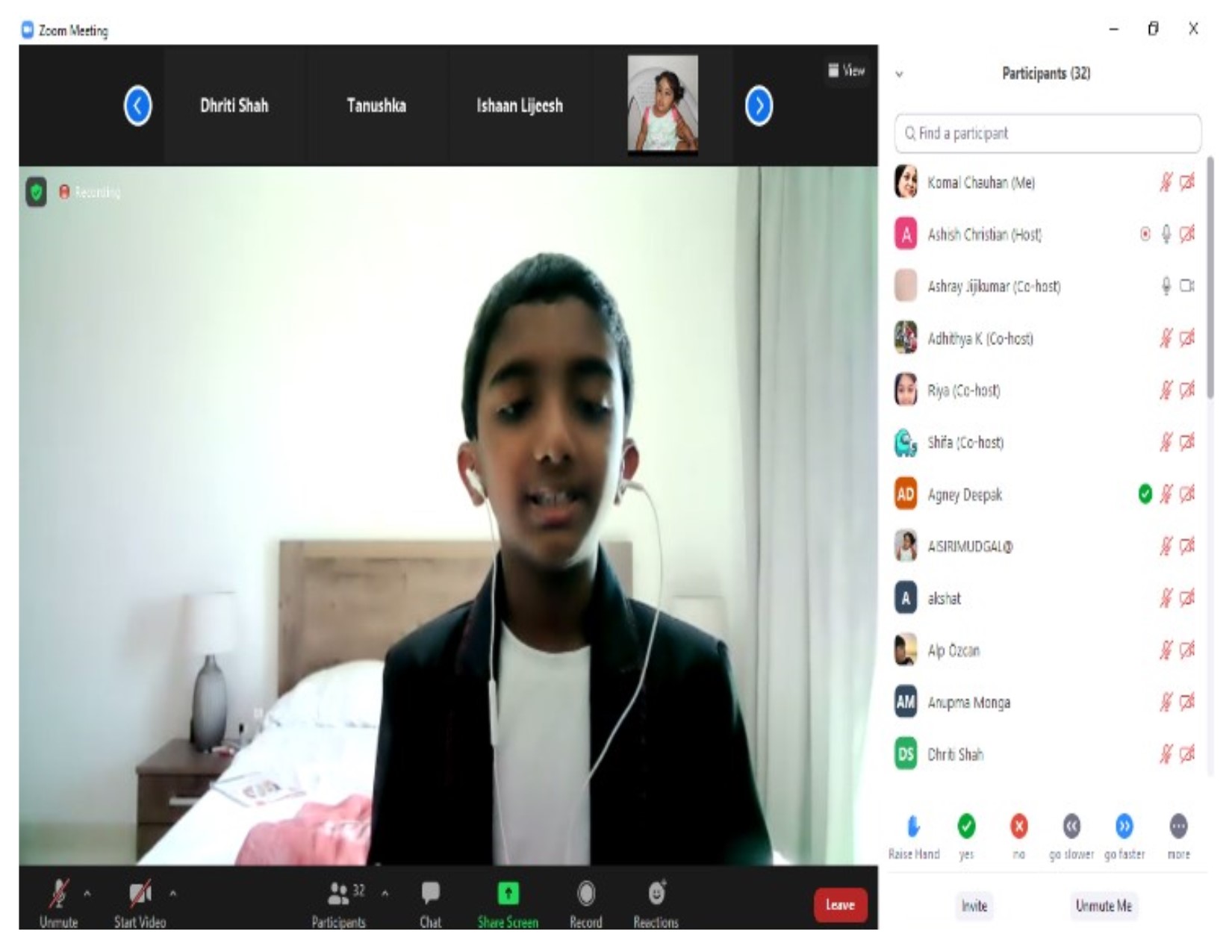 "My Startup Challenge" was the first of its kind event aimed at bringing out the entrepreneur in our students. Students from Sub Junior, Junior, and Senior categories participated in the event on 2nd and 9th February respectively.
Students of grades 1 to 5 (Sub Junior and junior category) were to present their product and business plan to a panel of judges, taking into account all the aspects of starting a company. Be it the company's marketing plan, initial investment, logo, branding, or end consumer and target market. The little entrepreneurs of GIIS Dubai had it all covered, and the judges were at a loss for words when they saw all the intricate details of company formation that were presented to them.
Around 25 participants from both categories spoke for about 2 to 4 minutes each.
The senior category competition was held on 9th February virtually and a total of 8 teams participated. Each team had 2 to 4 members and presented their startup ideas to a panel of external judges who had a strong background in entrepreneurship. The pitch lasted for about 7 mins followed by questions from our judges who were playing the role of potential investors.
We witnessed a plethora of ideas and products ranging from aquaponics to plant care services to fashion design and apparel apps. The students were clear on their market research and confident in their products and ideas. Their responses to the judges' questions were full of insight and backed by strong research. The judges were floored at the level of intricate detailing and planning that had gone into each pitch and presentation. They truly saw the potential in some of these ideas to scale to a much bigger level and acquire real investors in the near future.