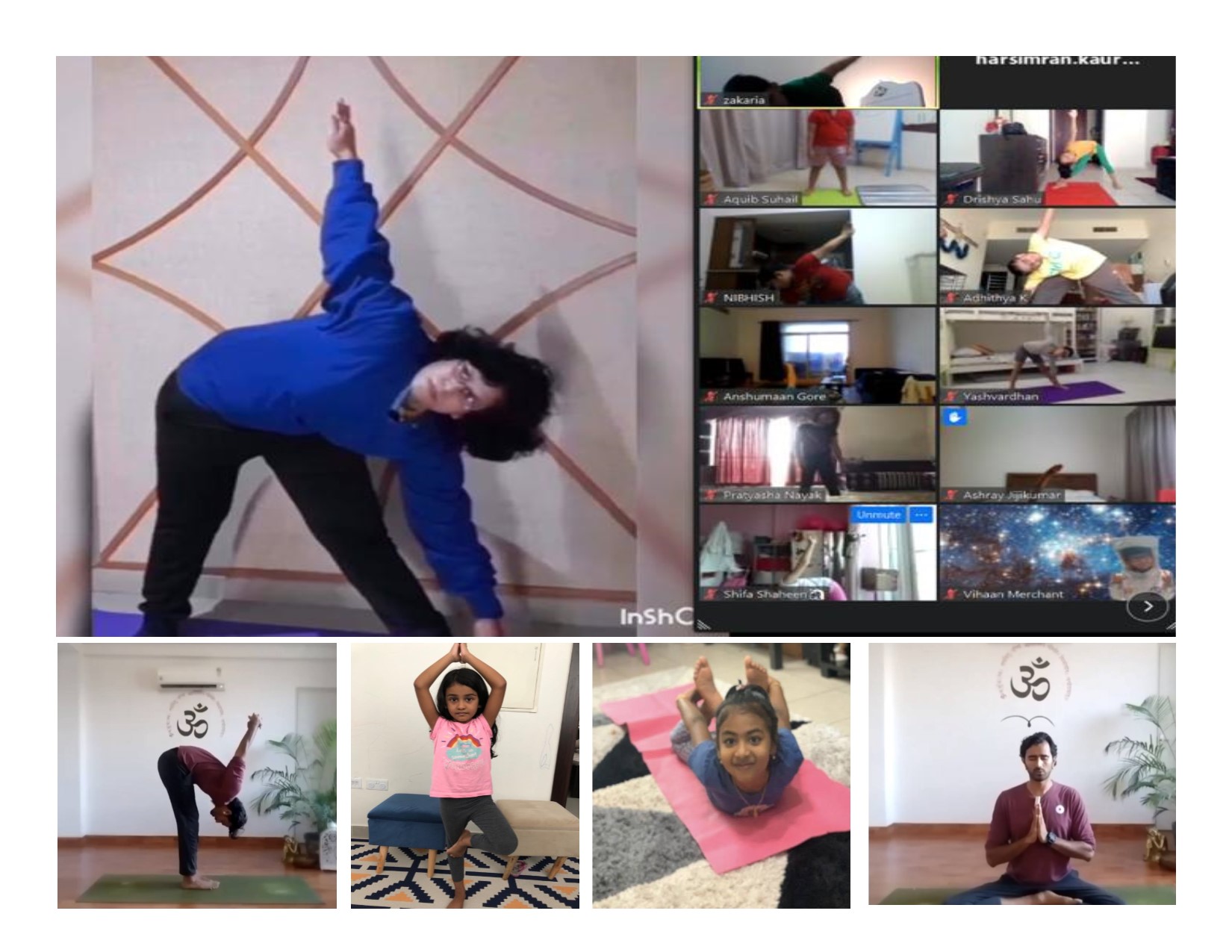 The International Day of Yoga was celebrated virtually with full zeal & zest amongst all students & teachers of Kindergarten, Primary & Middle School section on 21st June 2020.
Students were all-ready & dressed up in comfortable attire and with yoga mat to attend the basic yoga poses/asanas. It was a virtual session conducted by the PE Instructor Ms.Surabhi Jain. The teachers also joined the students in performing Yoga postures for their physical, mental and spiritual wellbeing.
An age appropriate yoga video session was conducted. Besides easy to perform demonstration of Yoga postures, the session highlighted the importance of wellbeing and how Yoga contributes to overall wellness of humanity. The detailed session introduced the participants to the countless benefits that Yoga can bring to ones' spirit, body and mind. All participants were called upon to make Yoga part of their daily routine in line with the 2020 Yoga Theme "YOGA AT HOME AND YOGA WITH FAMILY".
Yoga, fitness and wellbeing are daily features of the free After School Activities being hosted by GIIS. As a part of International Day of Yoga, Mr. Shashi Kumar an expert Yoga practitioner and coach from India presented a special one hour session on Yoga for students, parents and teachers.
---
Learn more about us : https://dubai.globalindianschool.org/
Email : [email protected]
Phone : +971 55 191 5500
---