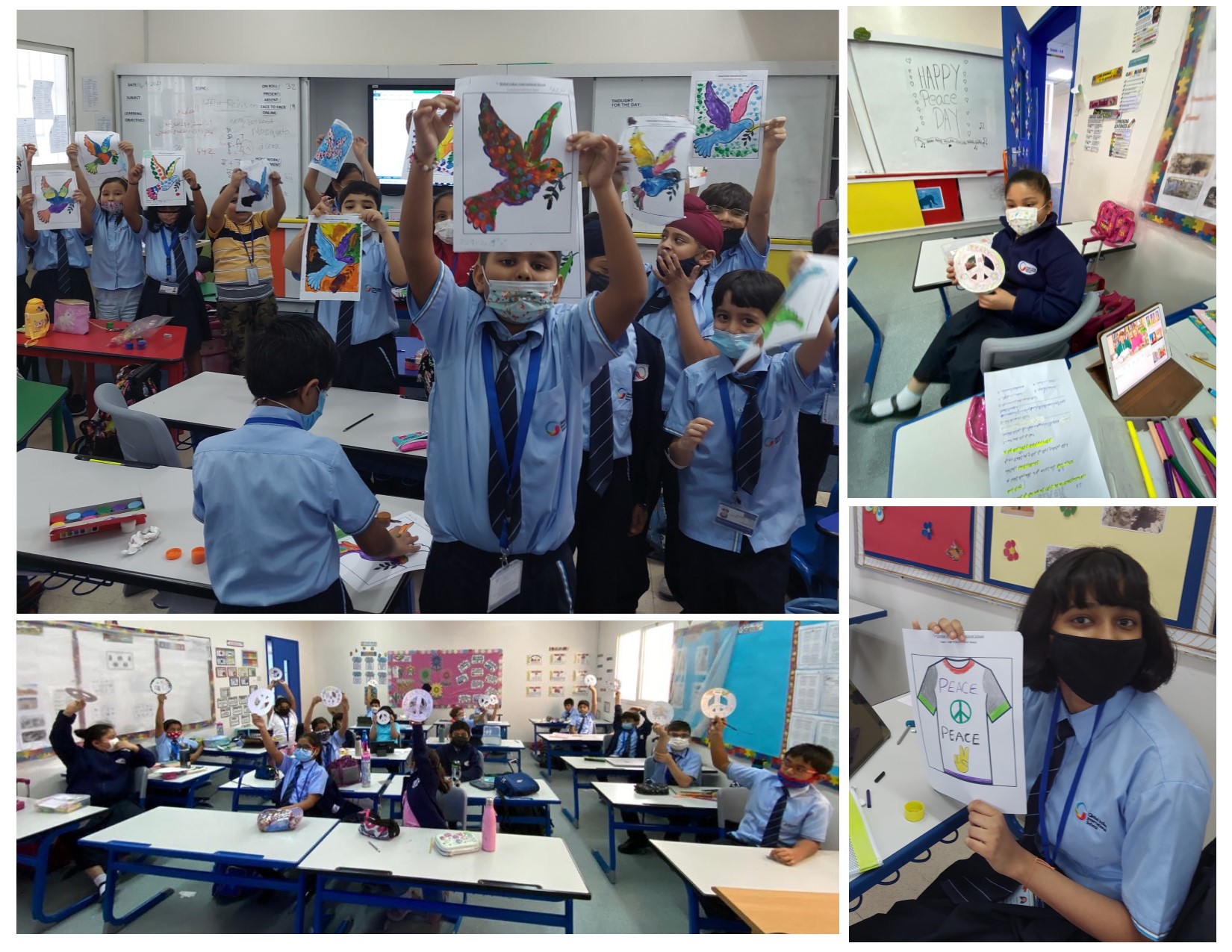 GIIS Dubai celebrated International Day of Peace (Peace Day) which is observed around the world each year on 21st September. Established in 1981 by a United Nations resolution, on Peace Day people world over commit to Peace above all differences.
On this occasion countless schools and individual classrooms take part with peace activities in the classroom from writing peace pledges to creating peace flags or writing about peace.
Teaching children about peace isn't just talking about war and conflict. Peace is talking about fairness, justice, inner peace, respect for the environment, and a whole lot more!
To mark this occasion, GIIS students of grades 1 to 8 took part in various competitions..
Grades 1 and 2 participated actively in the fingerprint /collage Dove competition where the students were given a dove template and had to add their own fingerprints with paints or use colored papers and create a paper collage with small pieces of papers .
Grade 3 and 4 participated in the Peace symbol decoration competition with paper plate templates and were expected to decorate with their choice- colours/decorative items /collage or any other display .
Grades 5 and 6 participated in a short essay writing competition. This was a great idea to get children thinking about International peace day. Students were made to write a short essay on " if you could make one/two positive changes to the world what will it be? They added their thoughts and conveyed positive responses..
Grades 7 and 8 - participated in a T shirt Design competition where students were given a t-shirt template to design a unique idea on International Peace Day.
This event was well received by the students who were very enthusiastic and creatively explored their ideas and skills on Peace Day.