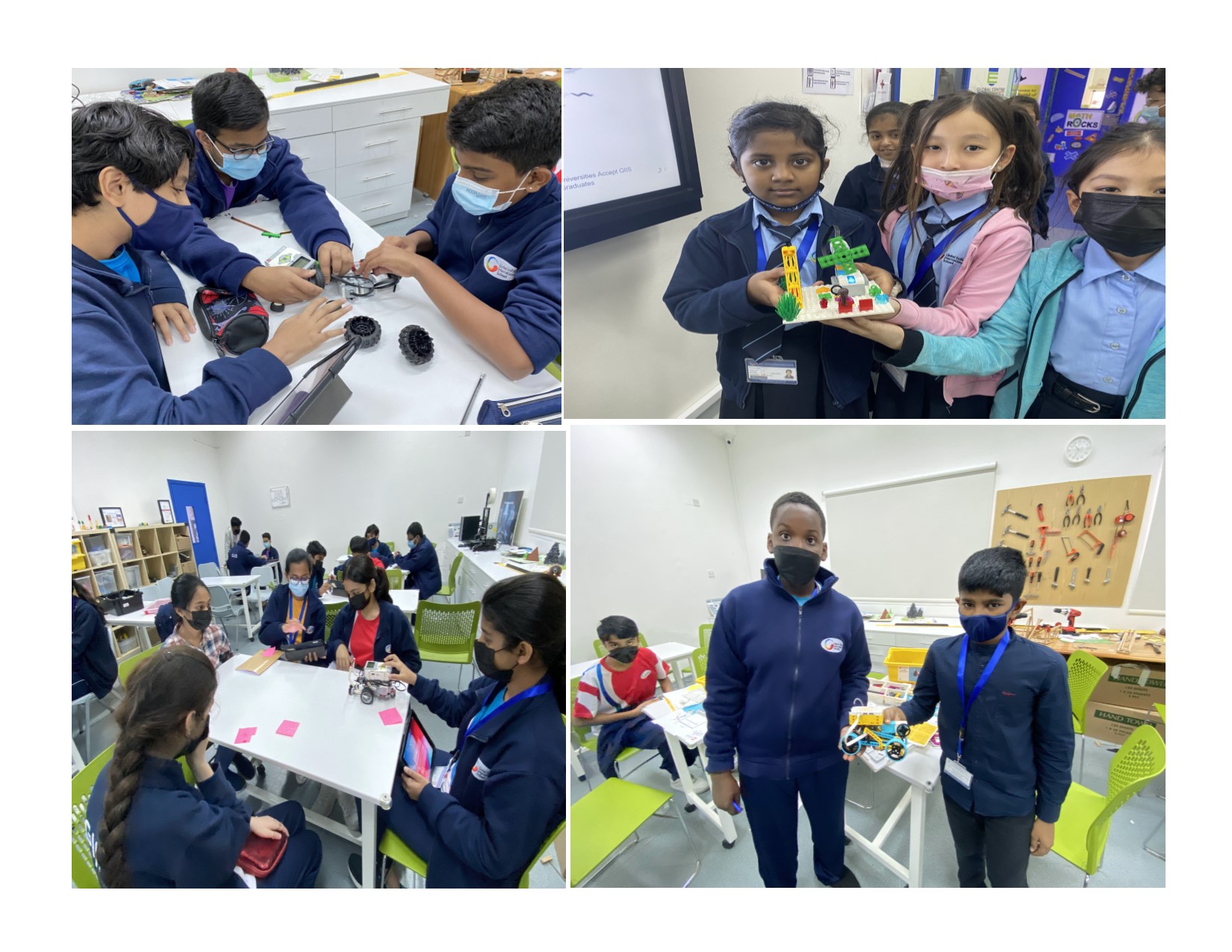 The new academic year 2022-23 brought in a plethora of opportunities and events for GIIS, Dubai students from Grade 1 to 10. The beginning month witnessed the celebration of creativity and innovation with activities and events under the guidance of the department of Global Center for Innovation & Entrepreneurship (GCIE) in the campus focusing on Sustainable Development Goals (SDG) 2030.
#MySolutions and #imadeit innovation challenges hosted during the month enhanced the ingenuity among the students. The Makerspace DIY Activity in the campus aimed at eliminating waste by designing innovative products out of plastic materials, recycling wood and cardboard and making different handicraft materials from reusable bags to models of flying cars.
The World Creativity and Innovation Week celebrated from 17th to 22nd April 2022 added a perfect blend to the series of events. Students were introduced to different modules of design thinking and prototyping during their (Robotics Innovation STEAM and Engineering) RISE lessons. New advanced robotics kits and technological aids introduced in this academic year added on the exploration opportunities for students to come up with innovative robots and machines for sustainable agricultural practices in barren lands with innovative crop cultivation techniques. The activities created an incredible path for the students to explore their creative skills through a prodigious guidance from the faculties.