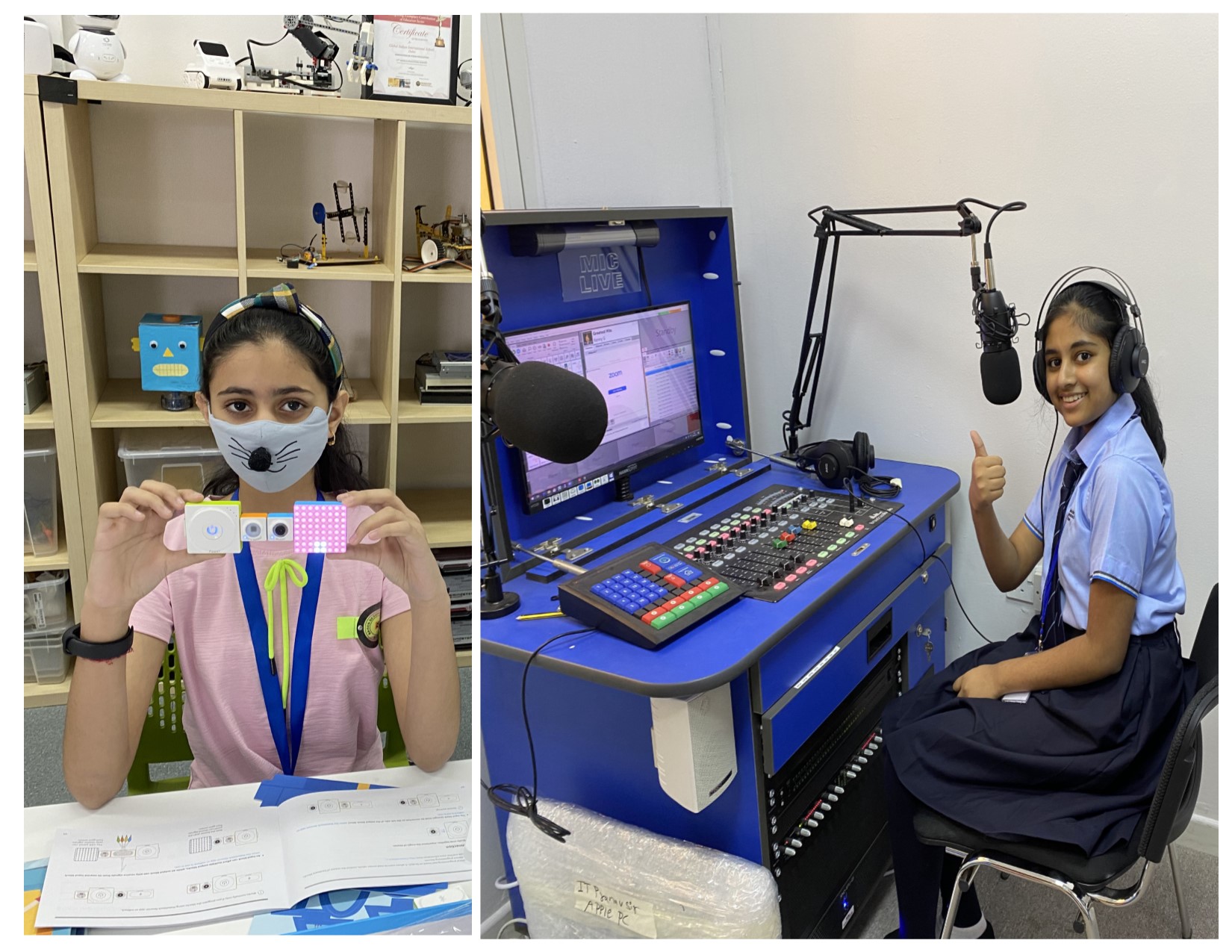 "At GIIS Dubai , we believe everyone can be creative and innovative, all it takes is a spark to get the ideas flowing, and we always keep this fire on!"
This Year's World Creativity and Innovation Week was celebrated in GIIS Dubai from 18th to 24th April 2021. The department of Global Centre for Innovation and Entrepreneurship (GCIE) along with other scholastic departments of the school celebrated week long activities for creative thinking and nurturing ideas . The theme of this year's celebration was UN Sustainable Development Goals 2030. The week began with the ideation wall challenge and Science and Maths Activities for students to put forth their ideas and models creatively.
All activities of the week during RISE(Robotics- Innovation – STREAM- Exploration) at GIIS lessons were focused on SDG 2030 goals and problem solving. Students made creative models and innovative Robotic models which can be used in future to cut down global pollution and wastage of Energy resources. Students also presented their 3D designs during the regular Maker Space lessons for 3D printing. They also had various in school activities during their STREAM (Science-Technology-Reading –Articulation –Engineering –Maths) by which they were encouraged to present their creative models.
The conclusion of the Week was with Earth Day activities hosted by EEG (Emirates Environment Group) and DEWA(Dubai Electricity and Water Authority) with sessions on Environmental Education and Sustainability chat sessions, grade 9 and 10 students actively participated in the sessions. The celebration ended with School Radio Shows focusing on Creativity and Innovation for Sustainable Development Goals 2030 which was a live event from 22nd to 24th April 2021 from 7:00 to 8:30 p.m . Overall it was a great opportunity for the students of grades 1 to 10 to present their ideas, creatives in all core Scholastic subjects along with Art and Technology .