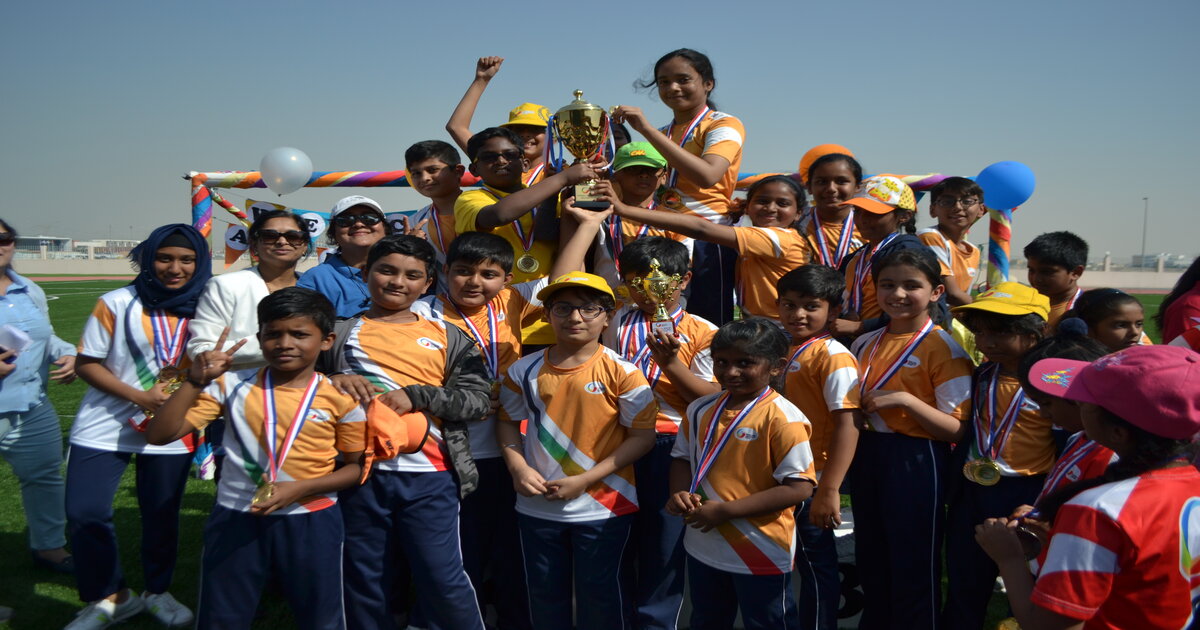 The much awaited Annual Sports Day was held with great zeal, excitement and frolicsome atmosphere. The programme began by welcoming the Chief Guest Mr.Abdul Rahman Hossani -Senior manager RPC ,KHDA .The Principal during his address to the audience emphasised on the importance of sports in a child's life and the facilities GIIS Dubai is providing for the students .The Chief guest ,The Principal and the supervisors Mrs. Jaya Ramesh and Mrs. Alka Yadav also took the salute of the impressive March Past of the students, coupled with some stirring marching music by the band.
The students entered into the spirit of the occasion in a grand way with the lighting of the Athleta torch and the oath being administered by the Principal Mr. Ramesh Mudgal. An energizing equestrian display set the tone for the rest of the event. The students displayed a Drill display mesmerising the audience with their energetic performances. Once the races began, the air was filled with cheering and tons of encouragement for the young athletes.
Students of classes 1 to 8 competed in events including sprints and relays. Fun time with a Parents tug- of- war added to the enjoyment. The winners of the day's events were awarded with Trophies and medals.
The overall Championship trophy was awarded to the Sunflower house(Yellow).