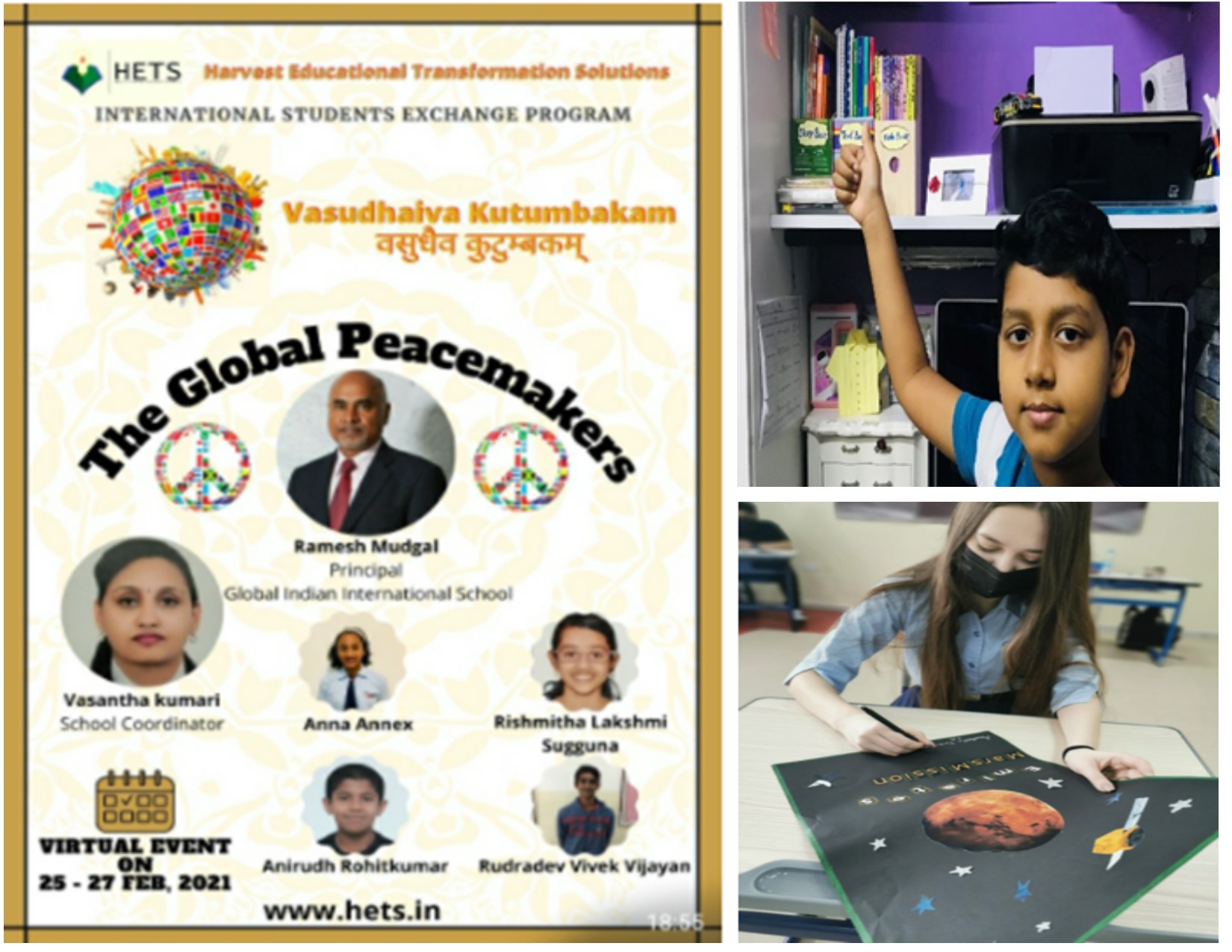 APPLICATION OF MATH BY METRO SYSTEMS AROUND THE WORLD:
Math Debate was organized by the Un Math team on 4th February for the students' Middle school students of GIIS Dubai at 3:30 GST. The team which put forth the ideas on Hong Kong Metro were the winners. The team consists of Kayah Bhan and Shreenika. The diversified dimensions put forward by the students were appreciated by the panel of judges.
MISSION MATH- GRADE 2
Math is everywhere. 9th February 2021, the students from grade 2 participated in Tidy –O-Mania data handling Math activity designed to challenge their thinking skills, develop their math problem-solving abilities, making numeracy learning more enjoyable. They celebrated their learning by listing and organizing with a lot of zeal and enthusiasm.
A primary objective of Mission Math Activity is to allow students to solve problems in a real-life situation that they find familiar, relevant, and exciting.
With their parents' help, they listed, sorted, and organized the items by using leadership skills of responsibility and team building. This hands-on project provided them with opportunities to explore different ways to organize, keep their surroundings neat and clean, and solve problems, using prior knowledge and acquiring new knowledge. It gave them an understanding of mathematics based on a real-life situation that they experience daily. By doing this activity they also learned good manners and helping others by organizing data.
POETIC HEART 2021
The Department of English is proud to announce the golden opportunity of Shreenika Gandasarakula – grade 8 to recite her self-composed poem 'The Spirit of mine' on the Poetic Heart Platform being one of the students from UAE school poets sharing the podium with the world-renowned poets on 11th February 2021. Poetic Heart is organized by SGI-Gulf, in association with Dubai Knowledge Village and Dubai International, Academic City hosted a gathering of poets across the region for a poetry symposium. There were around 13 poems selected from Grades 8&9 with the theme 'Invincible Spirit'.
HETS- GLOBAL STUDENT EXCHANGE PROGRAMME
The Students of Grade 8 had a brilliant opportunity to be a part of the Global Peacemaker Forum with the Student Exchange Programme on 27th February Virtually at 5:00 p.m. with almost 24 teams participating around the world. The topic chosen was 'Ecology'. The students were given 5 minutes to present their ideas using a PowerPoint presentation.
MISSION MARS
The Emirates Mars Mission- Hope Ready was celebrated with lots of enthusiasm and vigor by students of grades 1-9 on 11th February 2021. The Hope Probe's dream tryst with the Red Planet is a defining moment for the Arab World, such that marking the UAE's momentous breakthrough in space technology also sets the course of the nation's inexorable expedition into a technology-driven future.
With the remarkable achievement of Hope Probe deciphering the red planet, our budding scientists made models of it and shared their excitement. Our blossoming writers came up with the poems, posters, write-up with the objectives of Mission Mars. This activity not only shared the knowledge about Mission Mars but also learned to enjoy success with the world.
VALENTINES DAY
Valentine's Day celebrates the bond and the relationship between people. It is a day that teaches us how we should express our love, care, and respect for anyone, who is important in our life. Valentine's Day is considered the best day to express your love. It helps us to feel happy about our loved ones.
Students of GIIS Dubai, across the grades, expressed their love for their parents and friends in different languages. We were able to imbibe their love, concern, and gratitude for their parents and friends through their words.
The students of GIIS believe in celebrating love by expressing their appreciation for their parents, friends, teachers, and school.