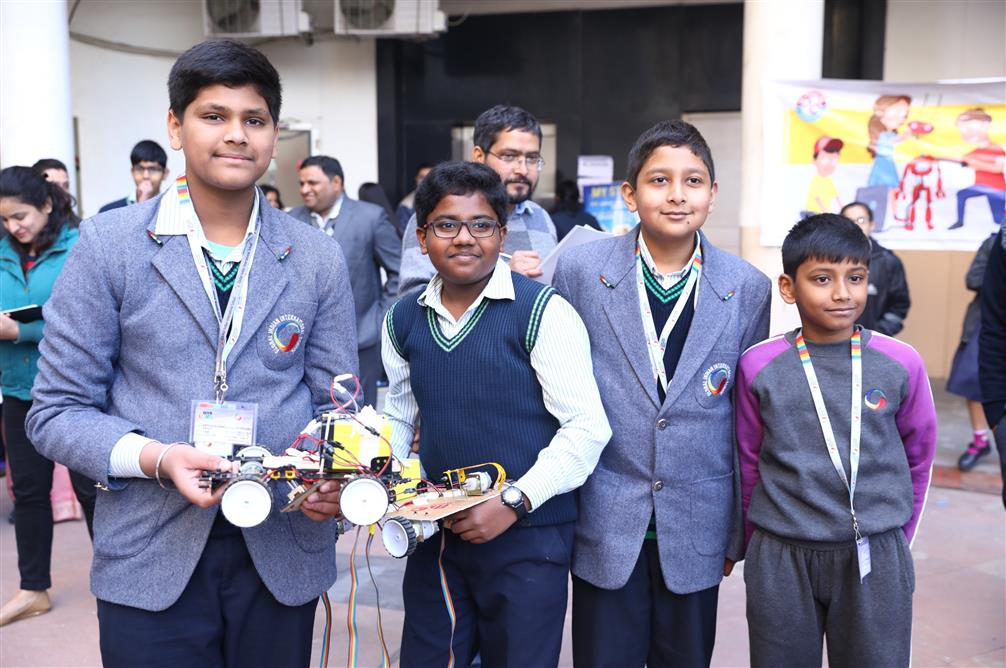 For decades, the education system in India, has supported concepts that incline towards rote learning rather than experiential learning. Set patterns were being followed without much-needed tweaks, which added to the status quo. Recently, however, there has been a massive shift in the countrys education pattern that gave up rote learning and paved the way for meaningful education based on students overall wellbeing.

The pathbreaker
The New Education Policy in 2020 came as a ray of light shining on the Indian education system, with its focus on the importance of holistic development of a child. The policy takes into consideration the fast changing employment landscape and global ecosystem to highlight the importance of learning among children, as well as learning how to learn.
Education must move towards less content, and more towards learning about how to think critically and solve problems, how to be creative and multidisciplinary, and how to innovate, adapt, and absorb new material in the novel and changing fields.
NEP also stresses on schools devising a curriculum that includes basic arts, crafts, humanities, games, sports and fitness, languages, literature, culture, and values, etc. These aspects make education well-rounded, useful, and fulfilling to the learner.
Academic excellence alone is not enough
This is a good news for education in India. A Harvard study has found that children of the new millennia need more than just a curriculum to be educated, and more than just a playground to build sporting skills. The study also implied that a strong foundation in the early years increases the probability of positive outcomes while a weak foundation increases the risks of difficulties in the long run. Schools need to balance academic excellence with moral, emotional, psychological and spiritual development to rise the chances of individual success.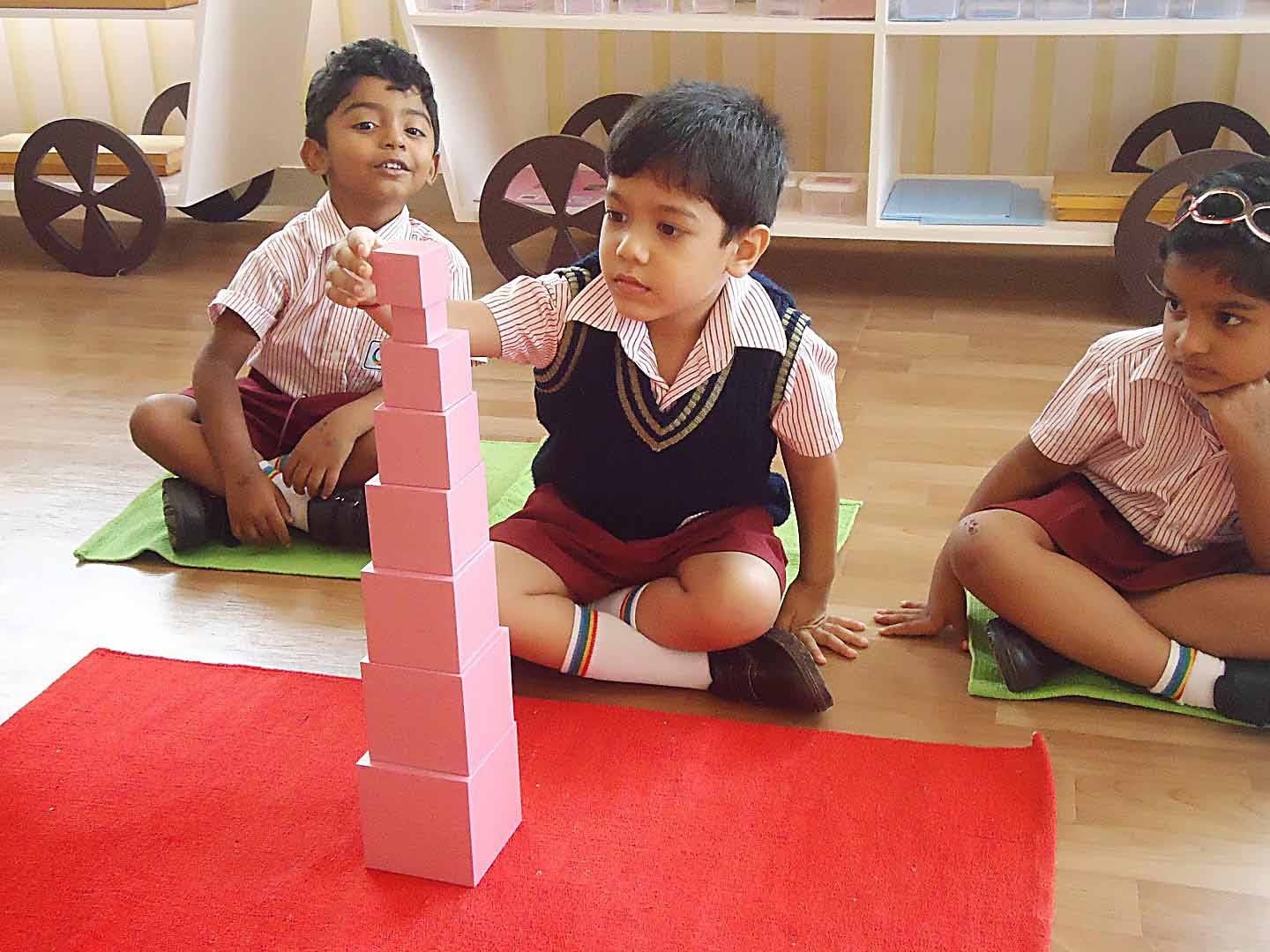 Getting an edge among peers
This vacuum was partially filled by the advent of international schools which provided a choice, beside the local curricula, to add depth to the education system.
Some of the best international schools in India come with state-of-the-art infrastructure, well-designed curricula and a focused emphasis on making students look beyond academics for overall growth. They focus on giving global exposure to students through tie-ups with international education bodies, immersion programmes and platforms that provide an extra layer of expertise. This is aimed towards all-inclusive growth of students, to motivate them to continue learning in all genres like sports, art, academics, community connect, social responsibility etc. Here, students are trained to comprehend that potential beyond the confines of academics and accumulation of grades.
International schools an excellent choice
International schools stand true to their name, and act as a melting pot for students of all nationalities, cultures and inclinations, encouraging varied perspectives, multilingual and multicultural collaboration and inclusivity in diversity. This expands the worldview of students, as well as fosters their curiosity and awareness. These schools of the future prepare students with requisite skills of communication, creativity and collaboration needed to excel in the new digital economy.
With a promise of international exposure and holistic development, a few best international schools in India are set to drive the much-needed change. All this has added to the goal of NEP to bring about fundamental change in the way education is imparted and absorbed in India.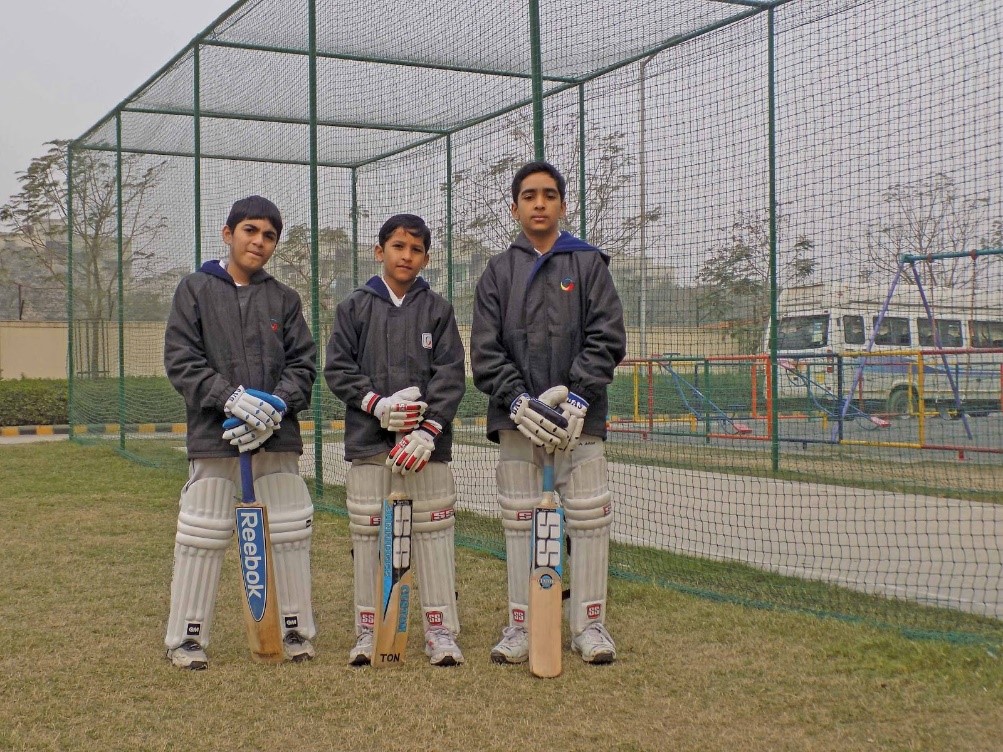 How GIIS is changing the education space of the country
Global Indian International School (GIIS) was founded in 2002 in Singapore, and has grown across Asia, with 21 campuses in Singapore, Malaysia, Japan, Thailand, UAE, Vietnam, and India. During this time, the school emerged as a leading education institution offering Indian and international curricula to students from diverse backgrounds.
The ethics of GIIS are built on strong virtues and values while focusing on all-around development, creativity, and entrepreneurship through their 9GEMS programme. At various grades, GIIS provides a different set of development activities that make student growth wholesome. This includes:
Cognitive, expressive, and motor skill development during kindergarten years, as well as a sense of social responsibility, cultural awareness, and environmental consciousness.

A good balance between imagination and depth of understanding at primary level through Spiral Learning Methodology.

Cognitive, emotional, and spiritual development during secondary years.

Interdisciplinary teaching that gives students a powerful opportunity to apply knowledge, principles, and values in High school.


GIIS has a strong focus on extracurricular activities such as chess, roller skating, cricket, athletics, etc., and Co-Curricular Activities such as robotic club, dramatics club, journalism club, public speaking club, etc. During the lockdown, the school joined hands with Indias leading music composer-singer Shekhar Ravjiani to launch the GIIS-Shekhar Ravjiani School of Music. This initiative is meant to nurture and mentor upcoming talent in the field of music using state-of-the-art infrastructure and futuristic technology.
Steady but holistic growth is ensured at GIIS
International schools like GIIS are set to change the face of the Indian education sector. With a well-planned curriculum, all hygiene and safety measures in place, world-class pedagogy, international collaborations, etc. childrens learning experience gets enhanced right from a very early age.
Let your child reach his utmost potential with GIIS. In India, GIIS has campuses in Noida, Bangalore, Pune and Ahmedabad.
To know more about how International schools like GIIS are making a difference in the educational journey of the students, fix an appointment with the GIIS representative by calling on GIIS Helpline number 1800 5722 810.