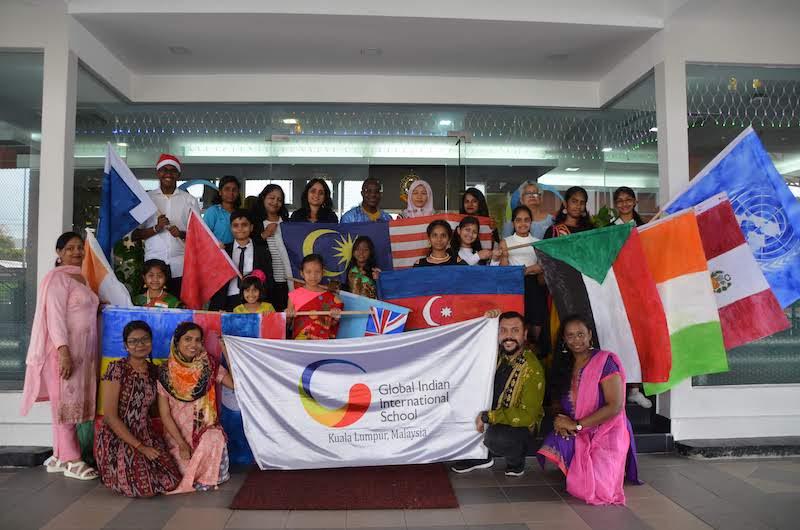 Global Indian International School (GIIS), Kuala Lumpur, has been offering Central Board of Secondary Education (CBSE) for Grades 1 to 12, for more than a decade. GIIS was the first school in KL to start offering CBSE in 2008.
The CBSE is an internationally recognised K-12 curriculum that grooms students for placements in prestigious universities and highly competitive courses worldwide. It is a student-centred pedagogy with a well-structured curriculum, providing a stepping stone for students who want to excel in higher studies that are research-based and involve a lot of exploration.
What makes GIIS a leading CBSE school in KL?
Teaching Legacy
GIIS offers the renowned CBSE pedagogy not only in Malaysia but across 7 countries, reaching over 200,000 students successfully. With a long-standing experience of 20 years, it is no wonder that the school has a long list of graduates carrying the GIIS flag to top universities globally.
'Recently, Global Indian International School (GIIS) in Tokyo made history when it emerged as the world's one and only overseas international school appearing in the top 10 CBSE rankings among the 600+ affiliated schools operating outside India.'

Highly Experienced Teachers
The rich CBSE syllabus is implemented by a team of seasoned and experienced educators, a large percentage of them holding Masters Degree, to deliver comprehensive and engaging education. Teachers regularly participate in the capacity building programme conducted by CBSE.
Robust Learning Tools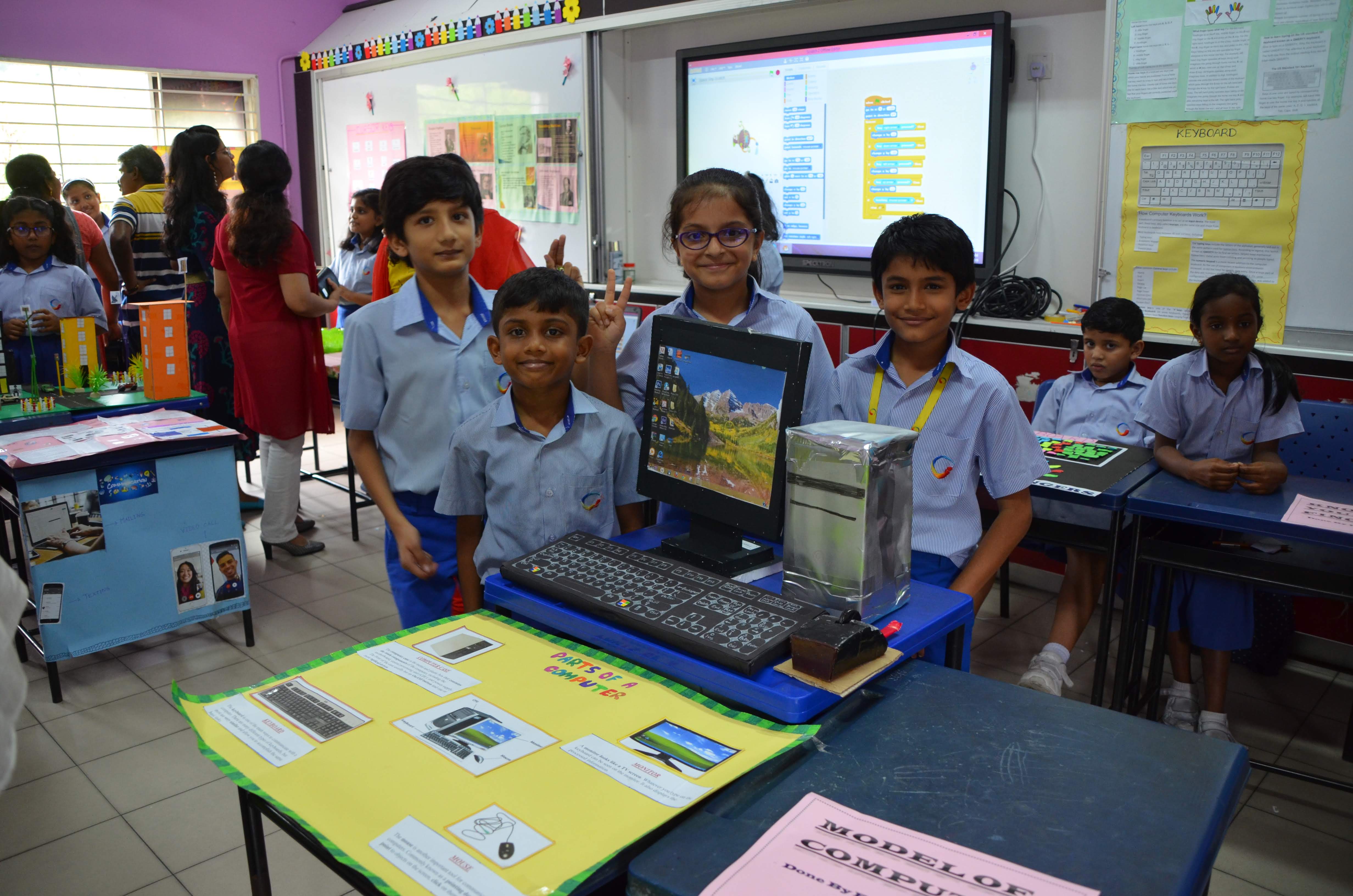 Experiential learning keeps students engaged and motivated
With the help of deep machine learning and supplementary learning tools like PAL (Personalised Adaptive Learning) and Direct Assessment, GIIS is able to curate a comprehensive, student-centred, customised curricula that is aligned with the CBSE curriculum. Studying CBSE at GIIS has considerable benefits for students. Apart from ensuring academic excellence, the school instils future-ready skills and encourages innovative thinking. Students are given opportunities to learn Coding, Robotics, AI, Entrepreneurship skills from an early age and offered opportunity to conduct research projects to gain hands on experience.
Holistic Approach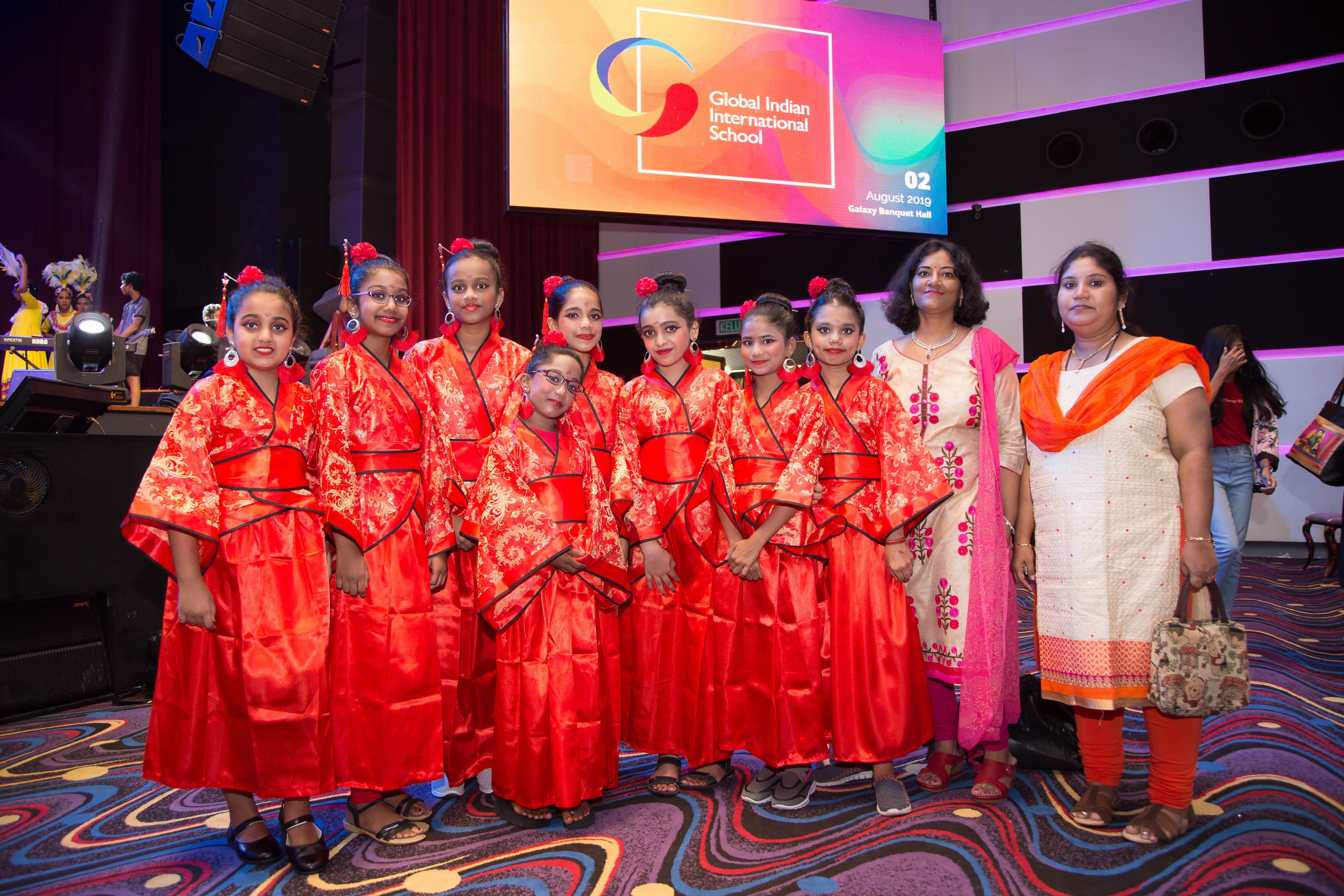 Students receive ample of platforms to develop holistic personality
The school balances academic excellence with non-academic pursuits through the 9GEMS holistic framework. The framework focuses on 9 major development areas, including sports, arts, personality development, innovation and creativity, entrepreneurship and leadership, universal values, community and care, and skill development. These competencies help with the overall growth of students and prepare them for university and future workplace. Through a fusion of the best Eastern and Western teaching practices, students experience an enriched, all-rounded education during their growing years.
History of Excellence
At GIIS, CBSE students have achieved consistently good results and went on to pursue higher education in top universities around the world. The schools CBSE Grade 12 Average was 85.6% in 2019 with 100% passing the board examinations. The school has alumni in universities like University College of London, University of Edinburgh and New York University, to name a few.
With two decades of experience in offering the CBSE curriculum, GIIS maintains its standing as an education leader by producing brilliant graduates that have made waves as they entered the workforce. Standing out among many international schools in Kuala Lumpur, its decades of experience and track record make GIIS the preferred choice for parents and students.
To know more about the CBSE Programme at GIIS KL, check out our website.