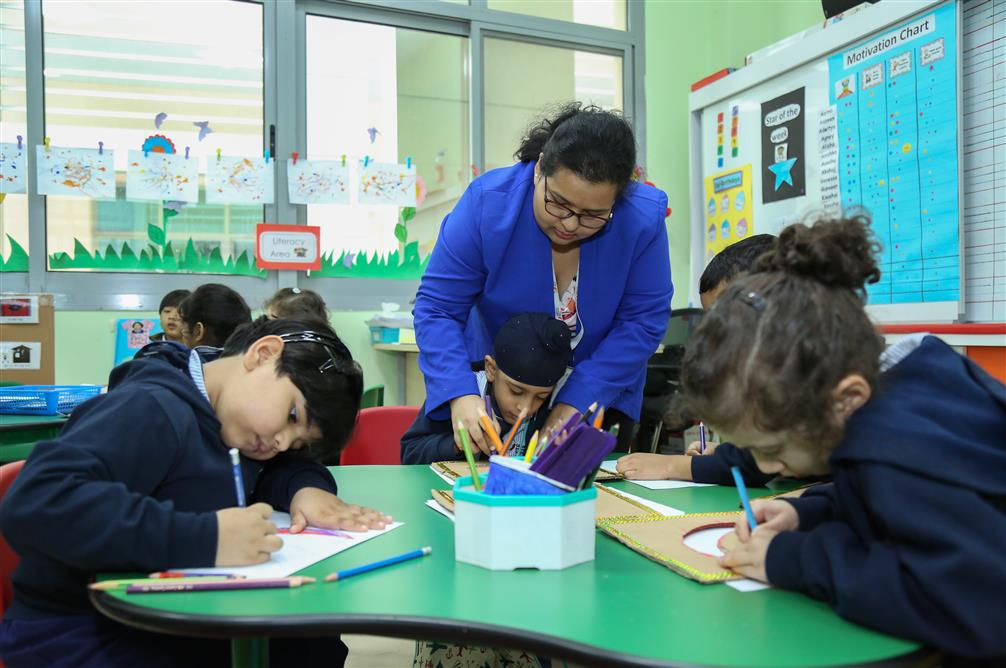 Learning as we knew it just a little less than a year ago might never be the same again at least for a few years. Dealing with Kindergartners and Early Years children is an enjoyable yet complicated task. Holding their attention in class is quite a mission by any yardstick. Im not saying this about all of them but most. So, engaging them over an online class on a screen seemed a daunting proposition.
During pre COVID times, face to face sessions happened only on campus in bright, colourful and bubbly classrooms. The forced closure of schools due to the pandemic brought about a situation that was soon to become the new normal. Classrooms went virtual almost overnight giving little or no warning for preparation for the teacher or the student or the parents. Hitherto unheard-of apps emerged on the scene compelling everyone to discover a new way of teaching-learning. Zoom, WebEx, Teams, Class Dojo, Sea Saw, Nearpod, until now used by a very few institutions were introduced to Parents, Teachers and children. Those not so tech-savvy went scurrying to crash courses handed out by nerds online or by nerdy friends and relatives.
By far the most significant contribution (if I may say so) of this new normal is that it brought the parents into the classroom! They could now actually and physically see how the teaching takes place in the classroom and also gauge their childs progress. Additionally, they also got a chance to compare the progress of their child with others in the class. They could now also fathom the effort required from the teachers to keep their wards engaged and learning.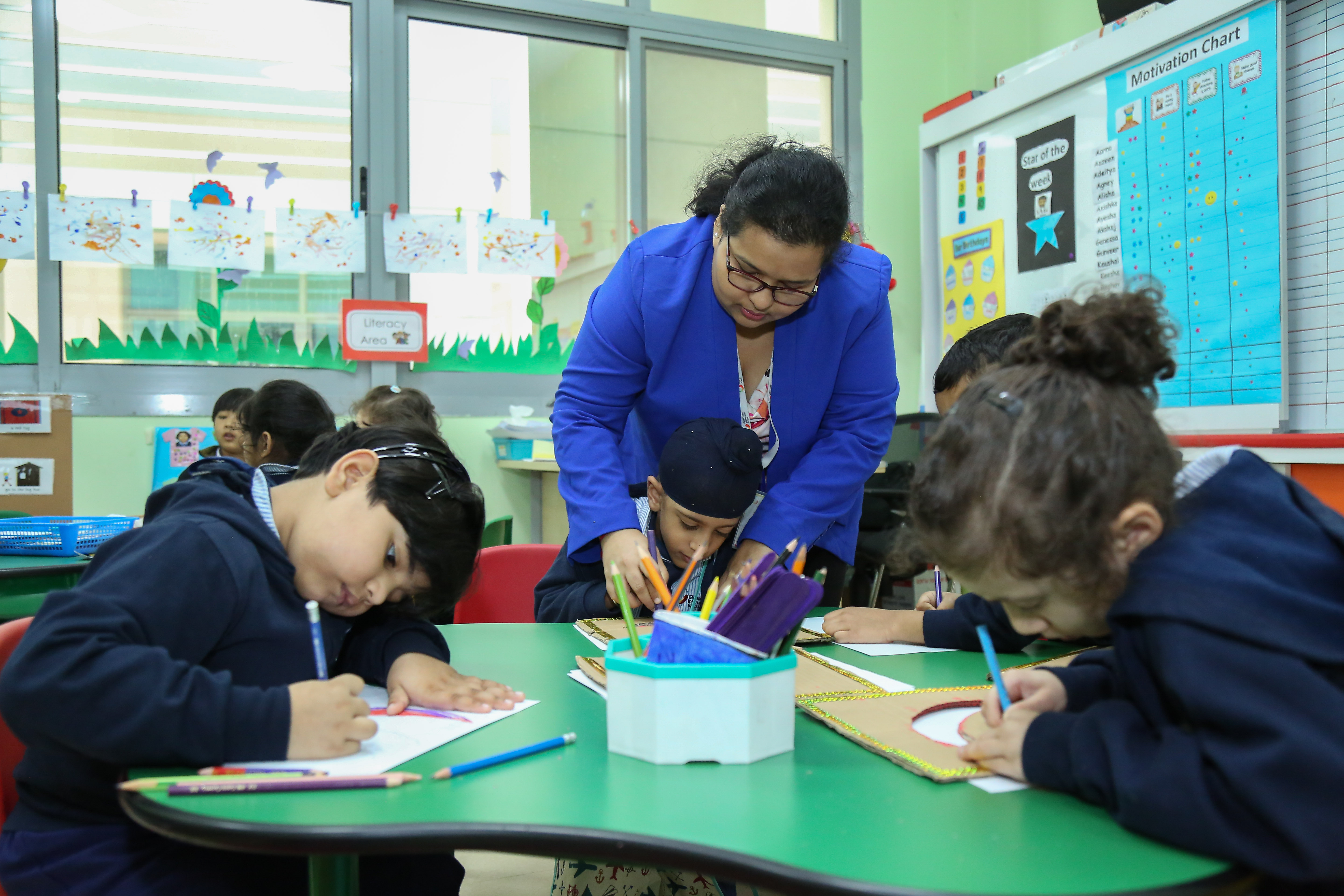 Pre-Covid 19, at GIIS, Kindergarten had always been a hub for collaboration and sharing resources. The face to face were used to excited little ones eager to learn from the many school activities that included gardening and cooking besides the regular classwork. Children, some of them hand-held by teachers and teaching assistants and nannies roamed freely in our bright and airy corridors with walls plastered with their achievements in the form of art or language development and various other activities.
Face to face meant being in real close contact with friends and peers, it meant outings and field trips and picnics, it meant grabbing each others seat in the school bus, it meant moving around shoulder-to shoulder or hand-in hand, roleplay, sharing food and playthings and everything else. It meant touching, feeling and learning from each other.
The new face to face distances us by at least 1.5 meters as per the guidelines set by the health authorities, it covers most part of our faces with masks and shields, it sanitises the classroom and school interiors, it checks our temperature every morning, it records our travel history and can trace our contacts, it marks our territory and forbids us to trespass into anothers, it teaches us to practice social distancing, it disallows sharing of toys and educational manipulatives and also restricts our mobility. It wants a Covid clearance certificate from teachers and other school staff. This is all mandatory in the new face to face and it is necessary to allow us to move forward with our lives.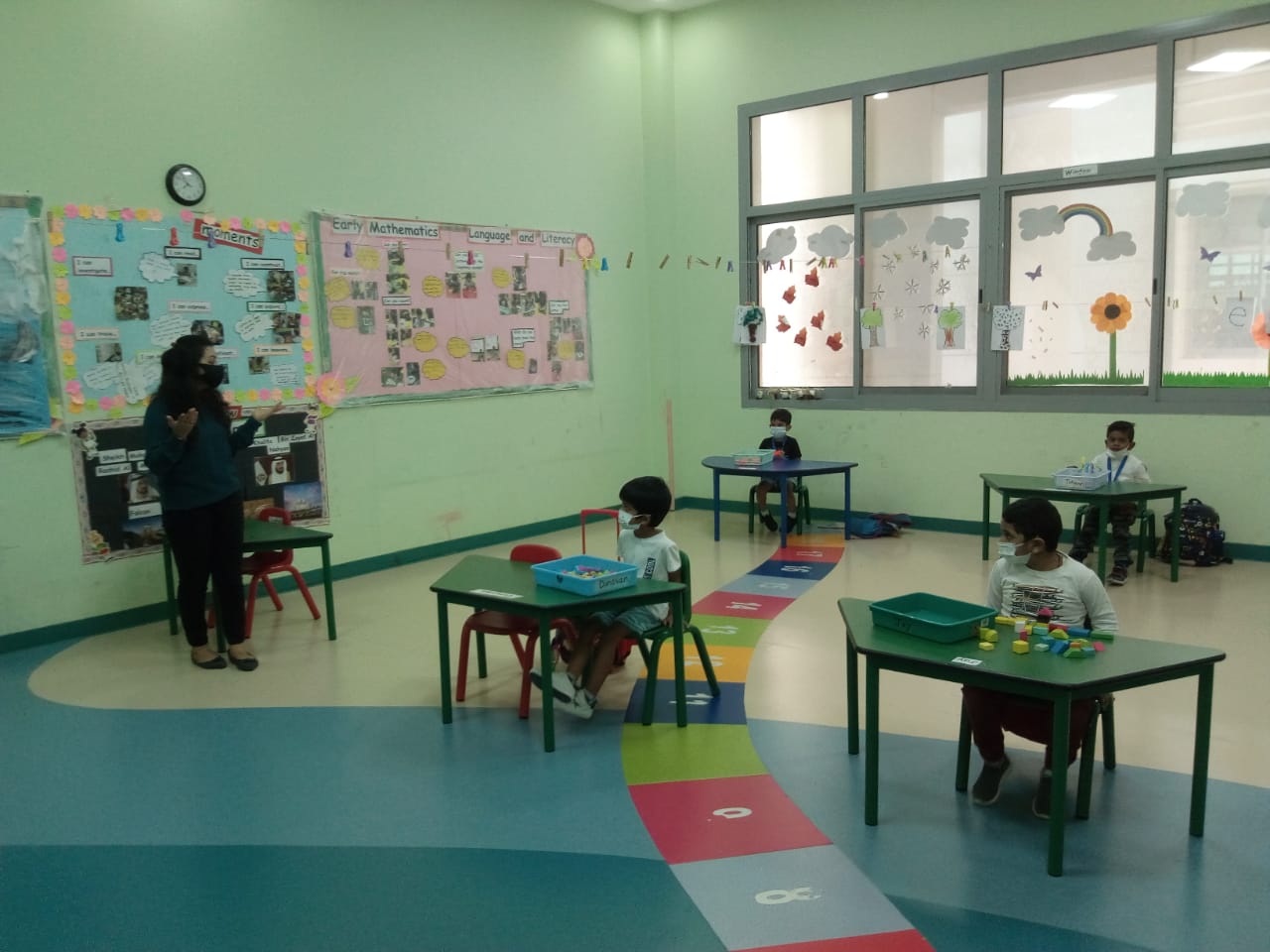 Yes, in a way this is still face-to-face learning although the faces may be at times virtual and digital and definitely distanced to say the least, but we all pray that our good old classrooms are allowed to be reopened to full capacity without restrictions, soon, till then we enjoy our virtual sessions staying safe.