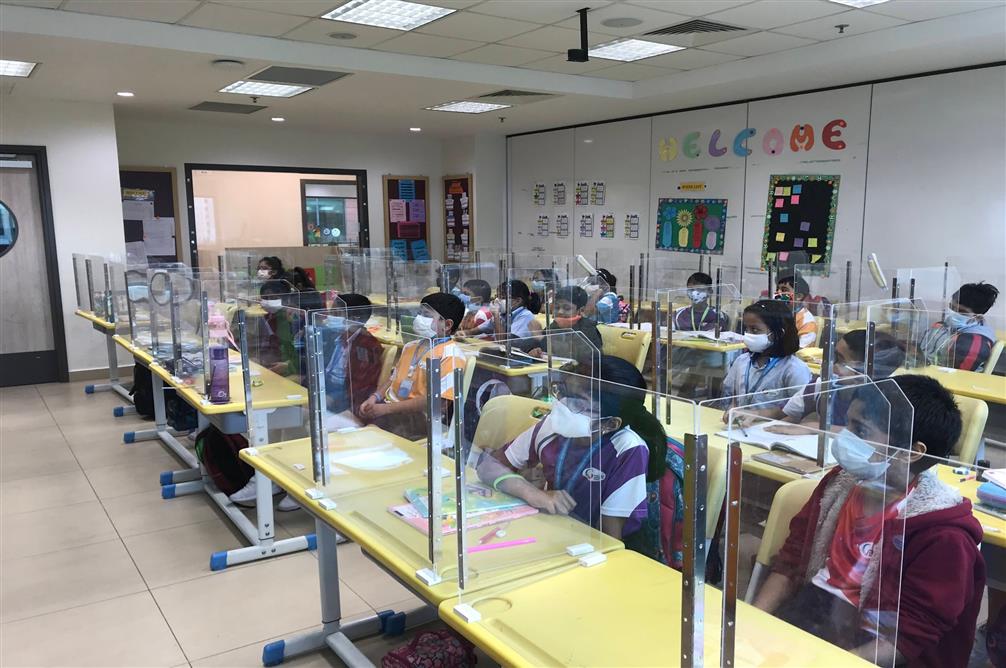 A safe and secure learning environment is an important consideration while selecting a primary school.
Research suggests that the age between 5 to 12 is the most fruitful for learning and exploring, and a safe and secured environment at primary school largely contributes to a healthy learning process.
A safe environment at primary school makes the child happy, carefree and more willing to take risks while exploring and learning.
Though Singapore is a safe haven for families and children and all the schools follow the safety guidelines and rules set by the Ministry of Education and CPE, there are schools that go beyond the basic safety network and offer enhanced security to students.
Lets see some of the ways in which Primary schools can ensure a top-notch security
Health Safety Measures A clean and hygienic environment is important at primary schools to ensure that the students stay healthy and physically fit. Safe drinking water, frequent cleaning of cafeteria, toilets and other common areas should be part of the upkeep and maintenance of a primary school campus.
At GIIS we take the health and hygiene of students very seriously. Frequent cleaning of common touch points, seating areas, dining area, toilets are scheduled throughout the day. The in-house kitchen that caters to the school cafeteria, is closely monitored by school authorities.
Healthy and hygienic food served at school cafeteria
A number of effective COVID Safety measures have been implemented to keep the young children safe and healthy. Acrylic separators have been installed in classrooms and cafeterias. Thermal scanners that monitor the temperature of visitors to the campus have been placed at the entry points. Distribution of masks on a large scale was carried as students came back to school after the circuit breaker.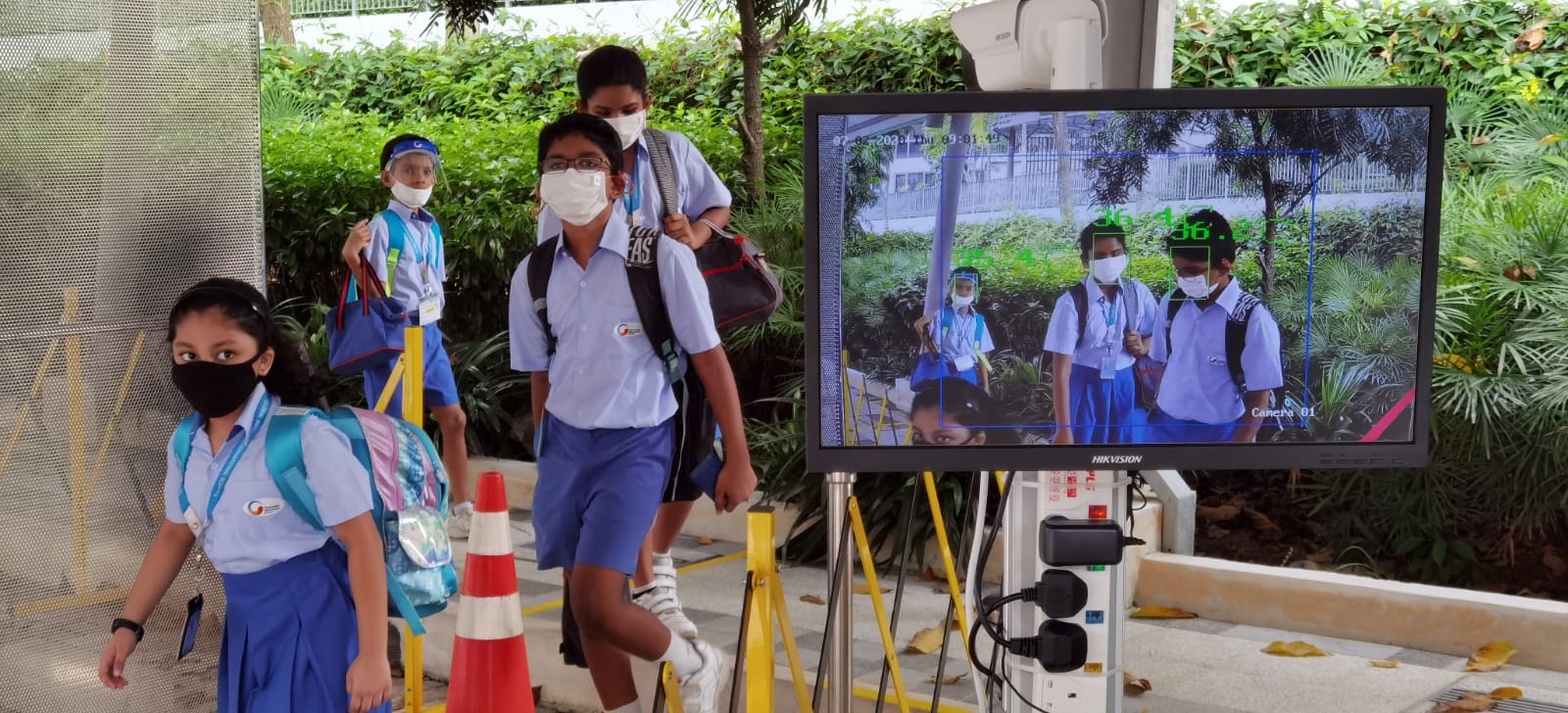 Thermal Scanners installed at entry points
Besides these, the teachers and staff keep a close eye on the health of students and awareness messages are displayed through the school premise to maintain the required social distance and wear masks in the right manner.
Robust Access Control System -The first step towards safety of students at primary school is to maintain a full-proof infrastructure that will prevent unwanted intruders and bad incidents in school. A good school will have a strong access control system that would track and monitor all the visitors to the campus.
At GIIS 600 CCTV cameras located at all the entry and exit points and other locations inside the campus, provide a high level of security to our students and staff, who fearlessly access any part of the campus and enjoy an uninhibited learning environment.
In addition, Facial Recognition Devices installed at the entry points, outside classrooms, and other school facilities like library, labs and studios, ensure that only authorised people like students and staff can access the school facilities.
A student registering attendance through Facial Recognition Device
Monitoring in-campus movement of students Primary school kids are young and need to be monitored closely. Especially if a campus is big and has many other facilities like labs, recreation rooms where students move around during the school hours, there should be a centralized system to monitor their movement.
The Location Mapping technology deployed at GIIS allows teachers to know the whereabouts of students at any given time and also analyse these movements across the campus, know usage patterns of all the schools facilities.
Read more about GIIS Primary Programme.
Summary: Students spend 7-8 hours in the school premise which becomes the second home for children. Most of their intellectual, social and emotional interactions happen at the campus which enrich their personality and thinking capacity. A safe and secured environment at Primary schools is a must have to help the students take uninhibited strides towards their academic success.
Get in touch with our admission counsellors to know more about the primary education at GIIS.
Book a tour to experience how the 21st century school has leveraged technology to create an ultra-safe environment for students.