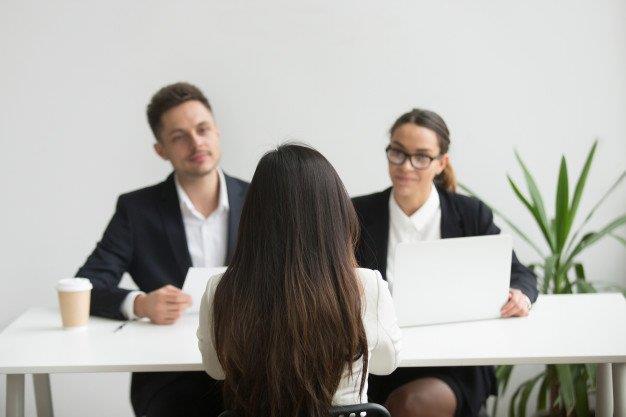 Those of you at the verge of finishing high school and aspiring for a scholarship at the university level must be actively scouring for information on scholarship interview questions so that you can pass the test successfully and grab the scholarship. After all, this is your final step towards success and you want to stand out amidst hundreds of applicants.
University Scholarship has a cut-throat competition and only 1 out of 10 aspirants is able to successfully qualify.
Most of you must have been aiming for the scholarship since a long time and also building up your profile to be able to qualify for it. Doing internships, attending workshops, assisting professionals, participating in contests and so on. Based on your GPA and a strong profile you will likely get a call for an interview by the university.
A scholarship interview carries a lot of weightage because based on this performance all your past efforts will fetch rewards.
Ace the scholarship interview - ANSWER TIPS FOR COMMON scholarship interview questions:
Scholarship interview question #1 - Tell us about yourself The Icebreaker
Start with a general intro but soon move on to talking about your flair and interest in the subject you have applied for. The interviewer will definitely like to hear more in connection with your interest for the subject rather than detailed discussion on achievements that are unrelated. So, specifically state your accomplishments related to the subject.
However, since its an icebreaker question, do prepare a powerful introduction that speaks of your identity.
Scholarship interview question #2 - Why do you deserve this scholarship? Scholarship Specific Question
This is a must asked scholarship interview question and has great potential in terms of getting you the subsidy. You have a high chance of impressing the committee while answering this question.
The most common mistake made by candidates while answering this question is to talk about good grades. Of course, you are there because of your deserving GPAs, the interviewer wants to know beyond grades. One good tip would be to mention about your past achievement and link those to your future success. Emphasise on how this scholarship can help you achieve bigger success in future. Talk about your ultimate professional goal.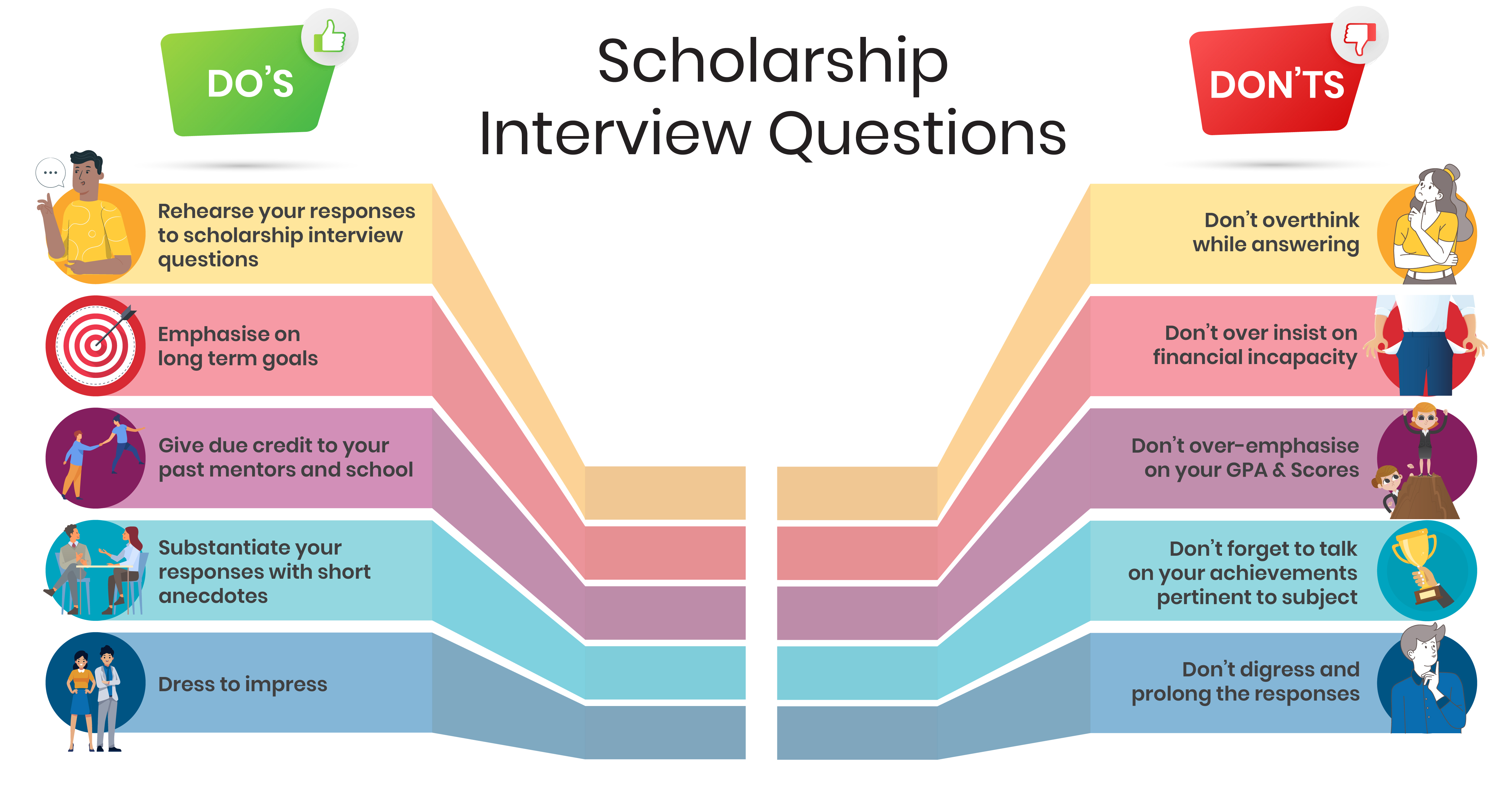 Scholarship interview question #3 - Why did you choose this school? University Specific question
Whether its a company interview or university, the panelists would like to know why us? You should be able to impress the interviewer by talking about your keen interest in the school. Do your research well and talk about the success rate of the course you are opting for or some of the great achievements by former students of that school. In case some of your friends and family have been a part of the school, dont miss mentioning that.
Scholarship interview question #4 - How can you make best use of this scholarship? Question on Long term Goal
Of course, this has to be in the list of scholarship interview questions. After all, every investment should show good signs of return!
Share your long-term goals and how this scholarship is your short-term goal to achieve your dreams in long run. Talk with conviction about your final goal and exhibit unwavering passion for it. You can substantiate it by mentioning about interest or pursuits that you have undertaken to pursue your interest in the subject.
To sum it up, scholarship interview is just like any other interview. The selection panel needs to be convinced of your commitment and that you are a deserving candidate who will make the right use of money that the university has spent on you.
When it comes to preparing for the scholarship interview questions, do your homework well, talk to other scholars, research on the university and its alumni who have done well and phrase responses to common questions in advance.
A number of GIIS Scholars have received scholarships at the university level. Read the success story of our scholar Samvid Kurlekar who got a scholarship at Oxford University. With guidance from the school and the Career Counsellor, a number of GIIS students have been able to successfully ace the scholarship interviews.
Related Articles:
Scholarships in School What Value do they Add?
GIIS Resilience Scholarship Supporting Education in Hard Times
To know more about the educational offerings at GIIS SMART Campus, visit this page.