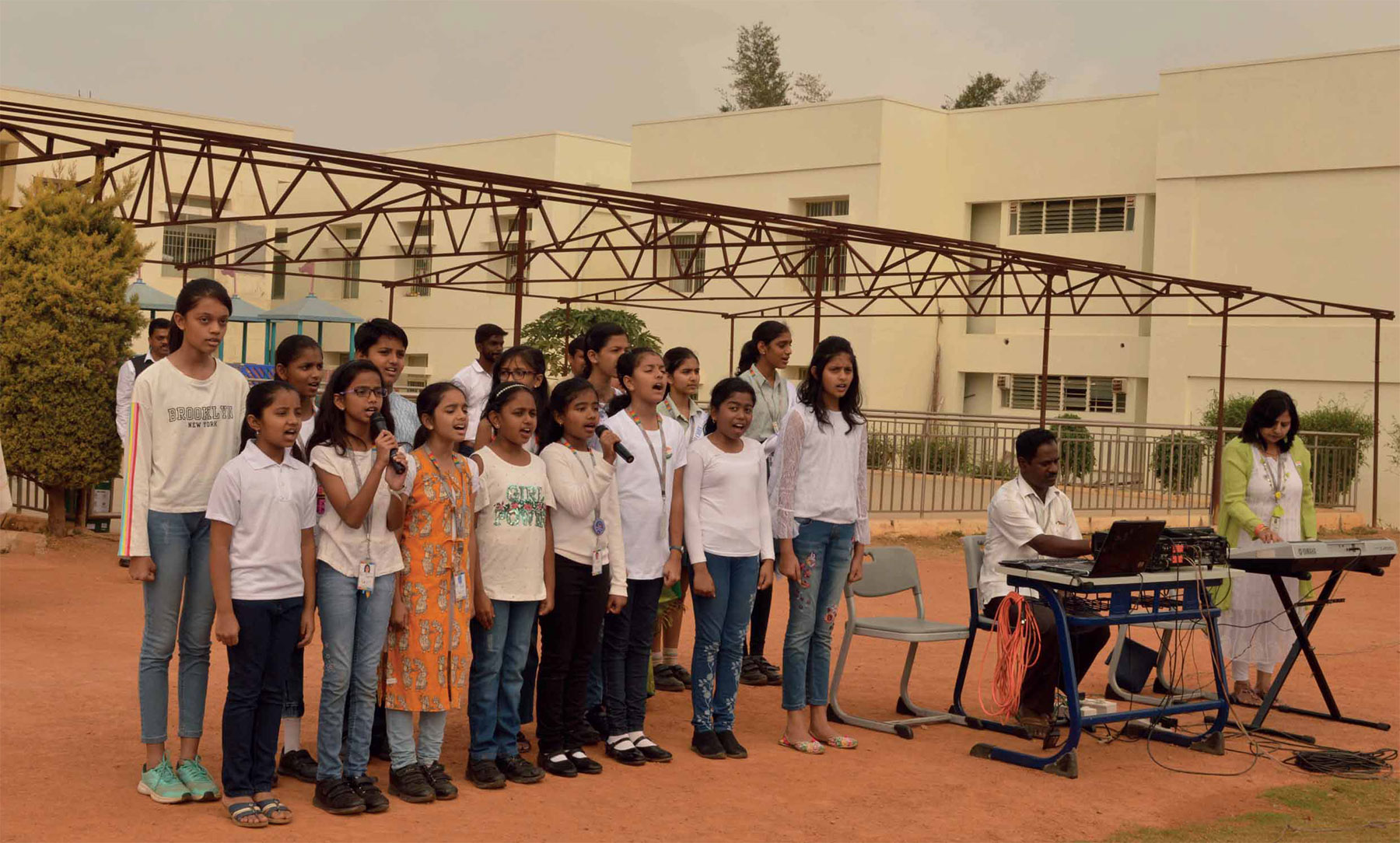 BENGALURU, 31 JANUARY, 2019 - The students, teachers, staff and parents witnessed the 70th Republic Day Celebrations organised at Global Indian International School, Whitefield, Bengaluru. The day began with the garlanding of Mahatma Gandhi Statue. The students gathered on the ground for the Flag hoisting and the special programme. After the Flag hoisting ceremony by the principal, Special Guests, teachers and the parents, the students gave a patriotic group song presentation followed by an inspiring message by Dr. Shivananda C S (Principal). He emphasized on the importance of being a responsible citizen of India by ensuring to keep our home and surroundings clean. While citing the example of the various bravery awards conferred to children of various age groups, for their heroic deeds, he motivated every GIISian to become a courageous and helpful human with attributes of compassion and selflessness.
After the ceremony, parents were ushered to various venues to watch the amazing CCA club presentations by the students. They could get a good idea about the purpose of every club namely - Raja Ravi Verma Art Club, C V Raman Science Club, Public Speaking Club, Aryabhatta Math Club, GIIS Chef Cooking Without Fire Club, Jhankar Dance Club, Major Dhyan Chand Sports Club, Tansen Voice of Global Music, Furtados School of Music, Horse Riding, Aeromodelling, Robotics and Astronomy.
The parents were happy to see the presentations in various clubs and they appreciated the teachers for their support in honing the passion for art, music, science and sports in children, apart from the regular curriculum.