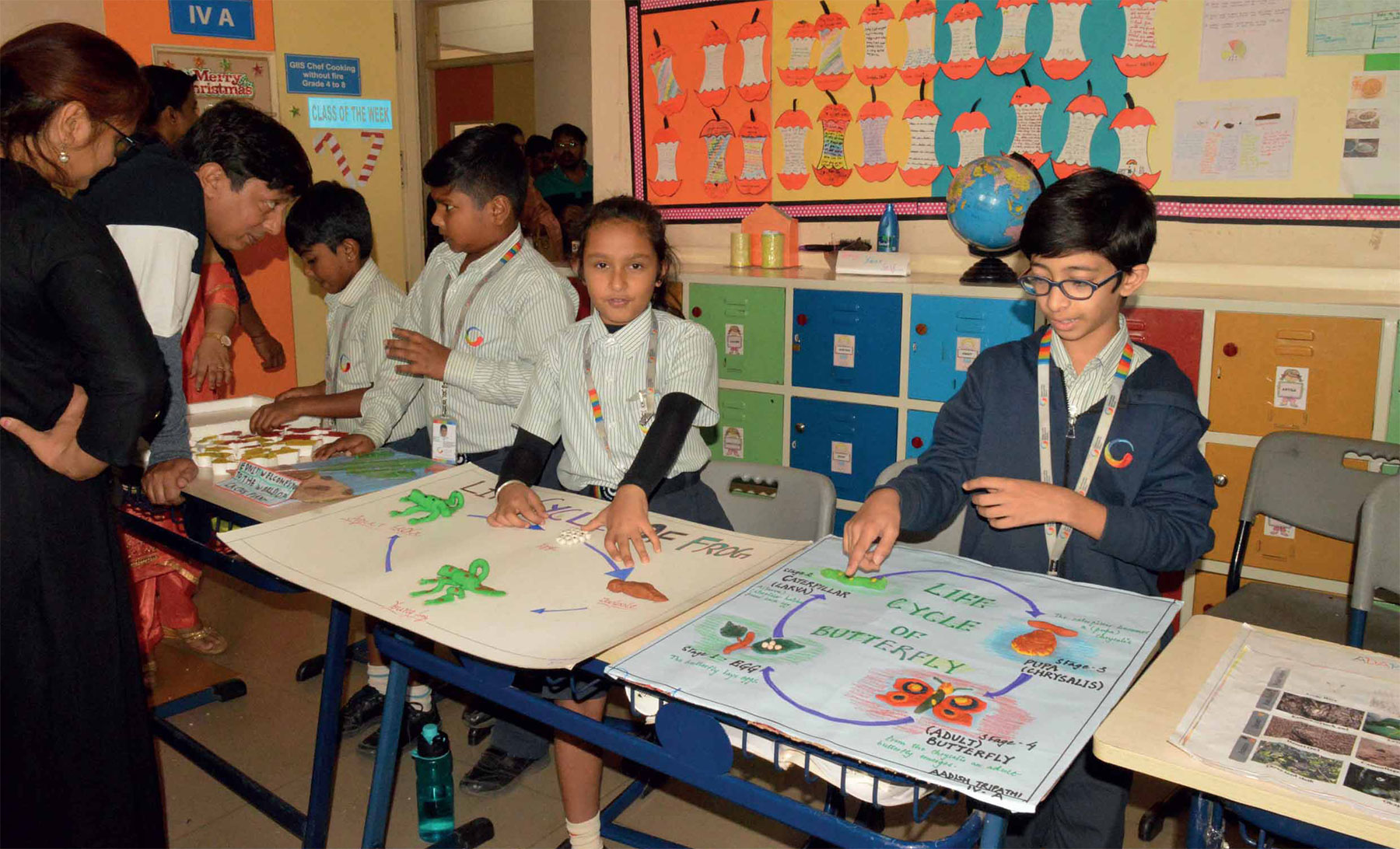 BENGALURU, 28 JANUARY, 2019 - The Srijan- Art and Science Expo 2019 at Global Indian International School, Whitefield was a platform where students showcased their creative shades through wonderful working models pertaining to the subjects that are part of their curriculum. Grade 1 to 8 students had put up amazing works to interpret various subjects like Art, Science, Language, Math, Yoga and many more. The thought behind Srijan is to allow students to give wings to their power of ideation and showcase their innovations and interesting learnings from various topics selected by them.
Speaking about the idea behind Srijan, Dr. Shivananda C S (Principal) said that the best way to learn an idea is to teach that to somebody. This was a wonderful platform to create experiential learning spaces and the feedbacks from parents are a testimony for achieving the widespread motto of inspire to dream, inspire to learn, and inspire to do - to create an inspiring revolution, as we did through GIIS Srijan.
Every project was unique and the confidence level of the students was very high. With an array of topics to choose from, students put up a great show at the expo. Whether it was a working model of a robot or a project to show the medicinal value of herbs and plants or the magnificent art display or an innovative idea of blind aid sensory glasses or the interesting learning methodology for Kannada, Hindi and French or the shadow puppet show or Science experiments on irrigation, in fact the enthusiasm shown by GIIS students was commendable.
The parents feedback displayed in every class stated that the hard work of every student was well-appreciated and liked by all. The passion of the students reflected in the creative projects that were nicely arranged in the classrooms. The explanations and details shared by individual students and as a team. Indeed, this was a perfect platform to showcase their creative, interpersonal and oral communication skills.