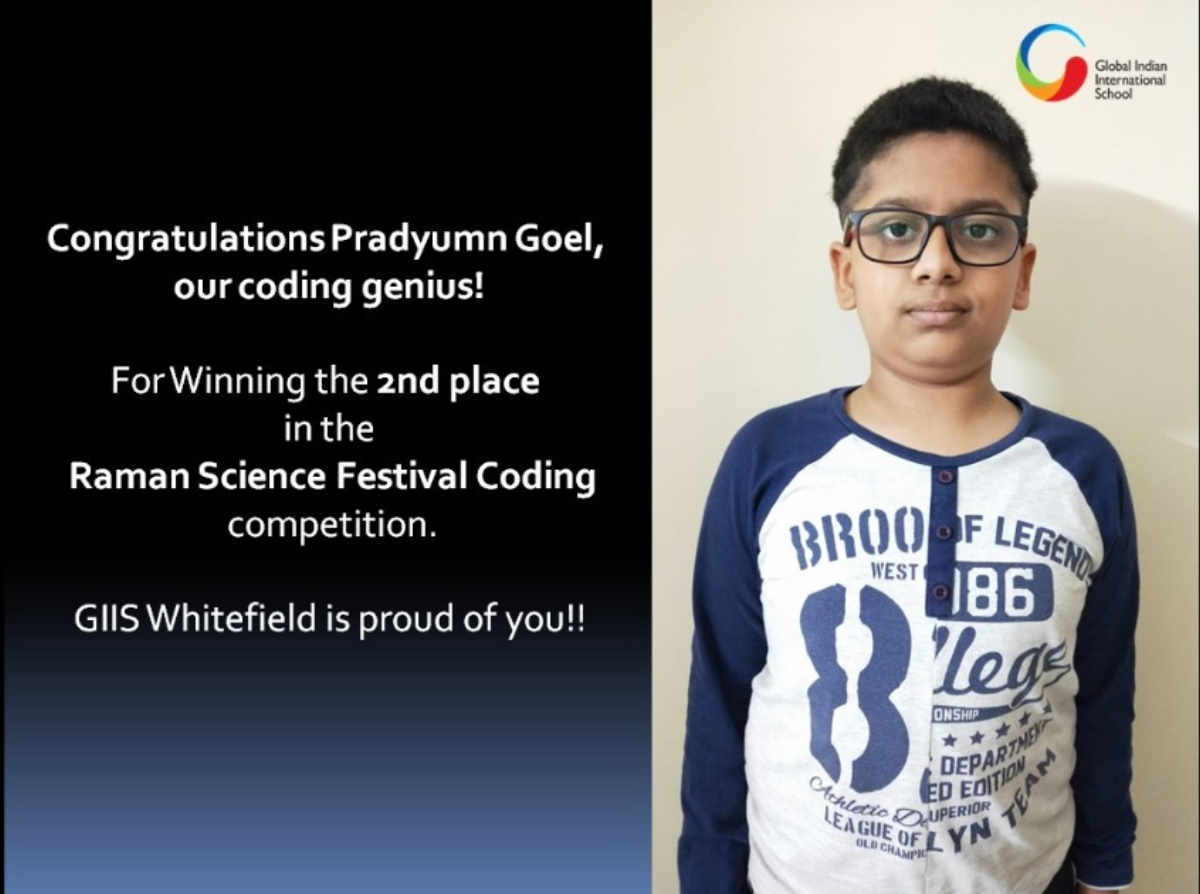 In recent years, thanks to technology and online learning, the world of coding, is being introduced to all age groups. Students at GIIS Whitefield have consistently been learning coding and their interest shows up well when they come up with flying colors in various recognized coding competitions.
Pradyumn Goel of Grade 5 won 2nd place in the online Raman Science festival Coding competition. The first round was conducted on 7th April 2021, in which he had submitted a "zombie apocalypse" game, based on the requirements. The idea for sure brought him the path to step up to the next level. The second round was on 30th April 2021 with a new challenge for participants. Pradyumn, as such a very diligent student, was confident, creative and his zeal for coding made him submit the project on 'Science is Fun'.
The results of the competition brought immense joy to his parents and his teachers at GIIS Whitefield. He thanked his teachers at school for motivating him at every level to bring out the best in the high-on-demand world of coding. He expressed that coding actually helped him develop logical reasoning skills and the challenges brought within him, the never give up attitude too.
"We really appreciate the effort and opportunities like these, shared by GIIS Whitefield for the students. It has really encouraged Pradyumn and boosted his enthusiasm to another level. He is now all the more interested in coding! We are very thankful to the teachers who have been guiding him and look forward to their continued guidance." - (Divya Walia and Shantanu Goel, Parents of Pradyumn)
GIIS Whitefield is very proud of Pradyumn and definitely, he stands as an inspiration for all the students who wish to learn coding and discover a new passion as part of the GIIS 9 GEMS holistic curriculum.