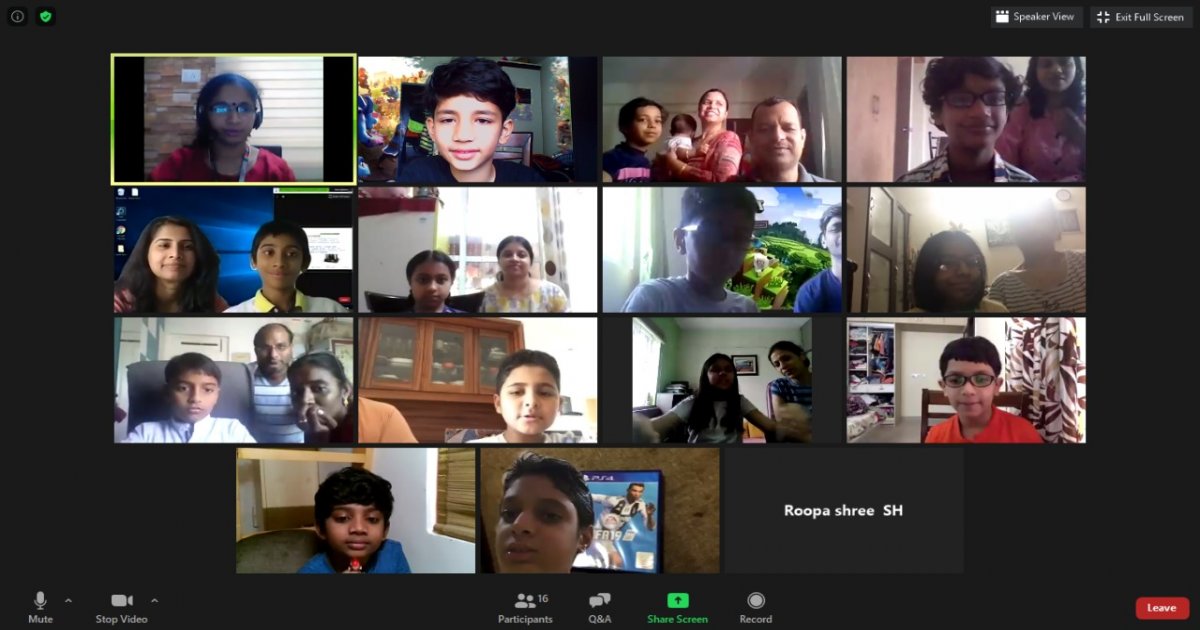 The Annual Prize Day for Primary students of Grade 2 to 5 at Global Indian International School, Whitefield was a mega success as this was the first ever virtual Annual Prize distribution ceremony conducted by the teachers to felicitate the students based on their accomplishments in the Academic Year 2019-20.
The certificates for Academic Year 2019-20 were awarded as per the following categories - 100% Attendance, Kaizen Award for students who have showed 10% and above improvement in academics and the Scholar Award for scoring 90 % and above in academics. The parents thanked Dr. Shivananda C S (Principal), Ms. Jeelu Varghese (Academic Coordinator) and all the teachers for their great initiatives during COVID-10 times, their hard work and positive approach towards making online classes a success and making Annual Prize Day a memorable one.
The stream of appreciation pouring in from all parents truly showcased the joy of the students upon receiving the certificates with the same emotion of achievement as they would have felt in school. The display of the students' certificates with their photograph definitely made the students very happy. The bond between the teachers and the students was so special that could be seen through the words of motivation and appreciation for every student. Some of them are shared below:
We are really happy the way you all are conducting activities and events for kids. They look forward to attend anything coming from the school side. Thanks for boosting the kids' morale. Appreciate all the efforts being put by the school. – (Mr. Rochak Agarwal, Parent of Tanish 2G)
I would extend my gratitude to you for constantly reaching out to students, getting the classes done with ease and updating the work every day. In difficult times like these, teachers like you have showed us that patience is the key. I also thank the school and other staff members for seamlessly working together to make each event count. (Mrs. Panchali, Parent of Paridhee Mukherjee, 3E)
Annual Day Prize event was an innovative way of boosting confidence in students, teachers as well as parents. (Mrs. Rupali Vidyadhar Challa, Parent of Pranavi C, 4E)
A BIG credit to all the teachers, students and the parents for cooperating with each other in every initiative taken during this crisis right from online exams in March to the virtual prize day. (Mr. Sounder Rajan, Parent of Srinivasan Sounder, 5C)
In her vote of thanks, Ms. Jeelu Varghese thanked the management, the teachers, the parents and the students for their combined contribution towards making Annual Prize Day a remarkable one. She truly thanked every teacher in the Primary segment for their continued support to drill, skill and thrill the students to help them get the most from the virtual online classes and activities.
Congratulations again, to all the achievers who stand as inspiration for all other GIIS students!