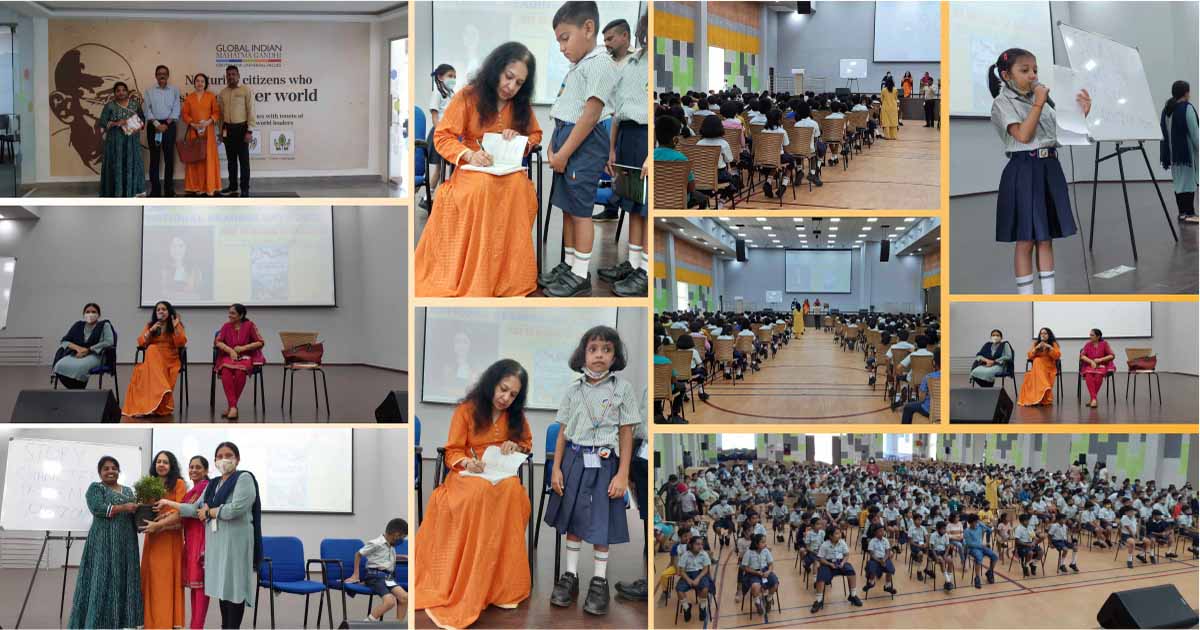 "There are many little ways to enlarge your child's world. Love of books is the best of all"
- Jacqueline Kennedy
Reading has been one of the oldest and most effective ways of learning. Before the advent of social media, television, and streaming platforms, reading was also considered the best form of entertainment around the world.
For years, books have opened doors to a world of ingenuity, creativity, and resourcefulness for people. Books talk about almost everything - history, mythology, beliefs, aspirations, possibilities of our future, and the list goes endless. They can become a person's best friend, loyal supporter, and key counsel for life.
To help students understand the importance of reading, GIIS Whitefield organised a special event on the occasion of National Reading Day. As reading has numerous proven advantages for children like- exercising their brains, improving concentration, enhancing language & vocabulary, developing imagination, and fostering empathy, this event aimed at encouraging students to engage in reading more often and realize its numerous benefits.
The programme started with the warm welcoming words of our respected principal sir- Mr. Ashwani Kumat Saxena, who addresses the students of Grade 2 & 3 and talked at length about the advantages of reading as a part of one's routine. The guest of this occasion was renowned children's author- Ms. Rachna Chhabria who interacted with our little learners and read a few stories from her newly released book- "Chaos in the Jungle and other stories" that made the kids' day.
Students also participated in many fun and enriching exercises that were aimed at developing their interests in reading. They noted down the story writing techniques explained by Ms.Chhabria and got to know about the various elements of a story during this informative and enlightening session.