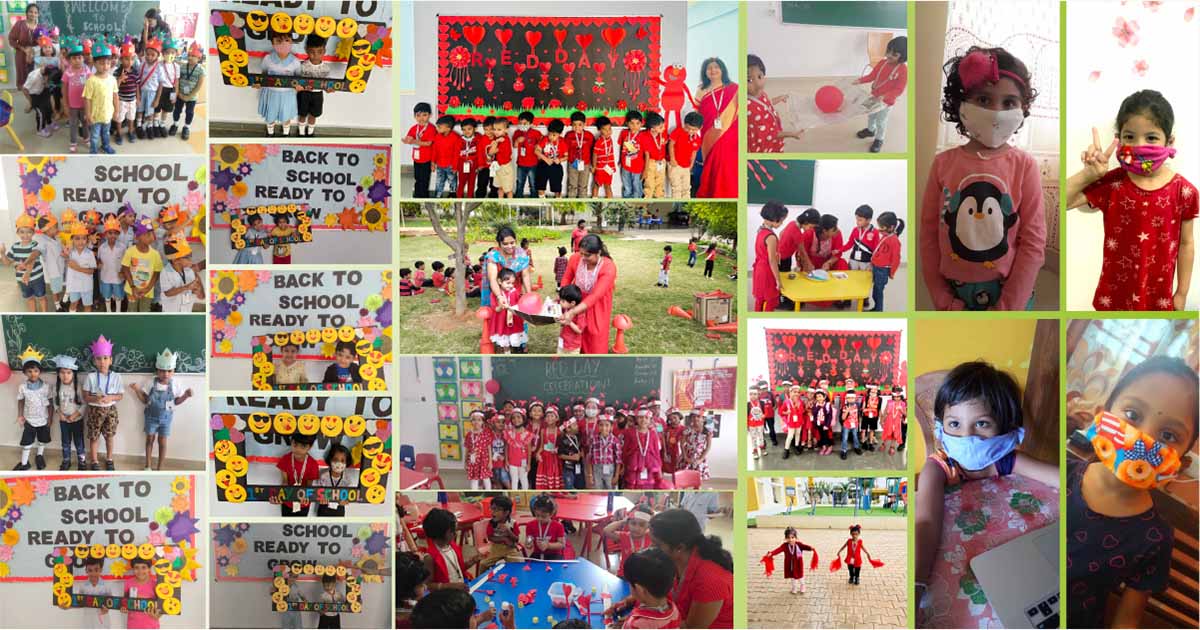 "The time awaited for a long time is finally here. We have reopened the school in full strength for physical classes and gaining our pre-pandemic momentum gradually. Though coming to school might seem like a big change to some parents and students, one must always remember that change is a part of life, and with each change, we gain more resilience and become stronger……As we are marching into the 20th year of GSF, it is time to buckle up for all the exciting celebrations coming our way and make this year a grand success by putting in our best efforts in every endeavor we undertake…." - Mr. Ashwani Kumar Saxena, Principal
Dear Parents,
A new academic year is an opportunity for new experiences, new understandings, and new adventures for children. As they climb higher on the academic ladder, they also experience some changes that come with the growth. Be it regarding academic rigour, the day-to-day balance between studies and other activities, friendships, ideas & thoughts, or their goals & aspirations; growing up comes with many inevitable changes. At such times, it is us, the parents and teachers who have to come forward, help them realize their wishes and act as a guiding light so they make the right choices. And all of this can only happen when you communicate with your child in a judgment-free space frequently.
As you know, GIIS Whitefield has kicked off the new session with great fervour and is ready to achieve greater milestones. As we are also going to be celebrating the completion of 20 years of GSF, there is definitely a lot to look forward to this year.
June was a month full of exciting activities and events for GIIS Whitefield. With all the safety measures and updated facilities in place, we welcomed our children back on campus. Our pre-primary lot was especially excited to attend school as it was their first time meeting their friends and teachers physically. We organised a grand welcoming ceremony for the little learners to make them comfortable in the new environment so they get familiar with their peers seamlessly.
Safety is a crucial topic to be discussed with preschoolers and our little munchkins were introduced to this aspect in many fun ways during Safety Week. In this week-long event, they participated in different engaging activities that helped them understand the importance of keeping safe in all the spheres of life and also gave them a chance to demonstrate their creative skills through art exercises.
International Yoga Day was definitely the highlight of the month as all of our students, right from pre-primary to secondary section practiced different asanas and pranayamas under the guidance of our sports team. During this event, they were also educated about the different poses and exercises that can help them in improving productivity and coping with other health issues.
This busy month concluded with our higher grade students attending an enriching career counselling session conducted by Symbiosis Skills and Professional University, Pune on the topic- "Career Opportunities Through Skill Based Degree Programs". The speakers- Dr. Siddharth Shimpi and Prof. Raghavan Santhanam spoke at length about the streams and career options available for students after Grade 12th and how they should be arriving at the right decisions.
In conclusion, June was an amazing month for GIIS Whitefield and marked the perfect start to the new academic session.
Best Regards,
Ashwani Kumar Saxena
Principal, GIIS Whitefield