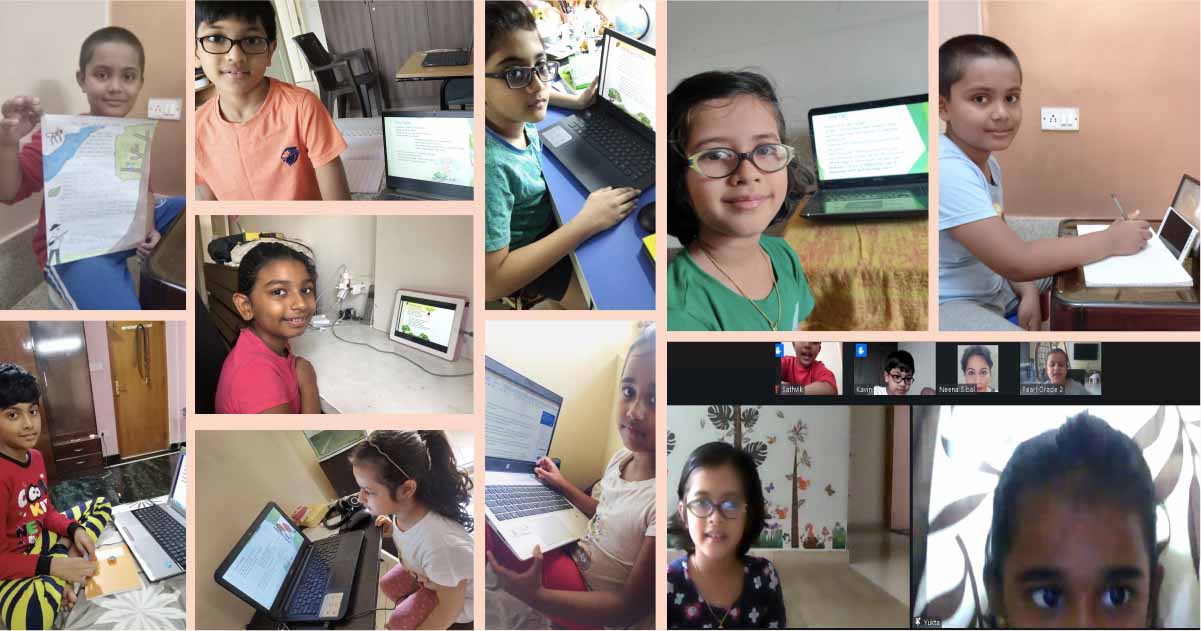 GIIS Bannerghatta had a very good surprise for the students with a special purpose. The companionship between reading and writing is always complementing each other. The Virtual Reading Camp during the summer holidays garnered a lot of enthusiasm from students.
There were pretty good takeaways like them getting to discover the benefits of reading and the smart strategies that could be applied for enhancing the intellectual skills and applying cognitive strategy while reading.
They would look forward to the classes. There were some interesting methods of engaging themselves more effectively while sharing verbal information with the appropriate usage of adjectives and assisting it with the different pauses to punctuations in process of reading. They even imbibed more of learning with blending and breaking apart the words that they spoke while reading.
This was a very good 'learning to read' and 'express with confidence' activity. The students were able to build their own short stories as they learnt the art of narration with voice modulation. Also, the utilization of motor skills in maintaining and strengthening the pitch while reading was so very impressive and added perfection to their storytelling.
The reading enthusiasts were given minute details of Prose and Poetry pertaining to voice quality with so much simplicity and examples. The curious children were amazed to know the difference between the two - where the words in poetry bounced off the page to form the music of their own, prose was considered an essential factor in building excellent vocabulary.
Reading is definitely an art in itself. Students who loved reading got many tips to improve and become good readers. Those who joined the camp to get over the perception that they were not good readers, actually became very confident after learning and practicing for themselves. Parents thanked GIIS Bannerghatta teachers for this excellent workshop as a summer camp as their children seemed to love the idea of reading, now that they were best guided with the right tips and methods.