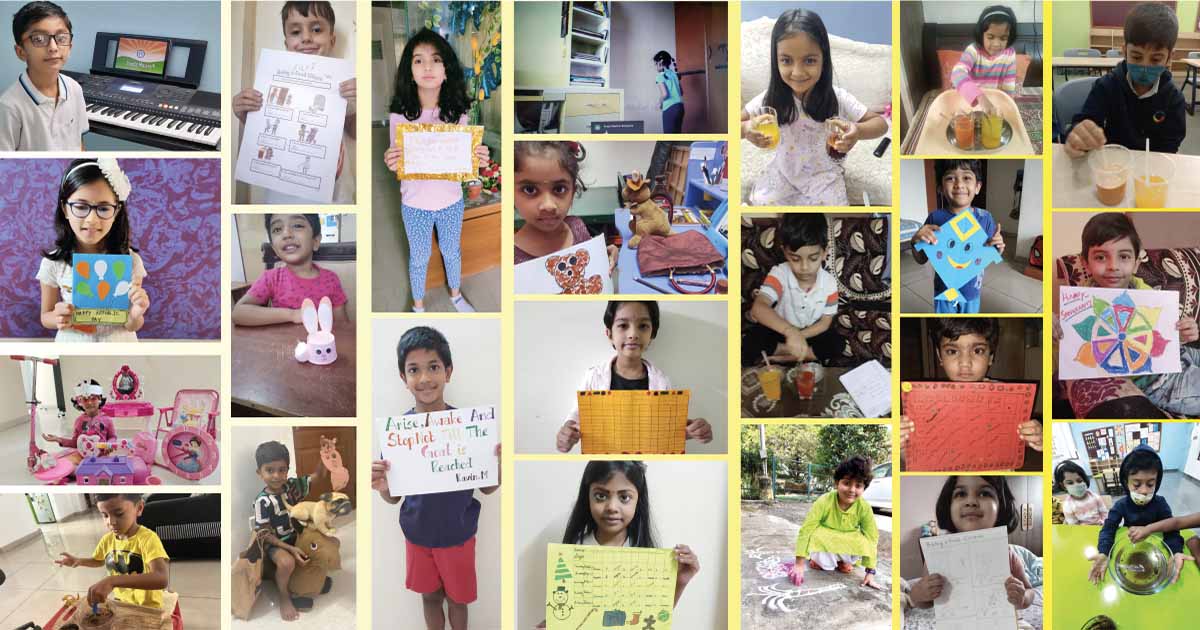 "We have opened a new book and its pages are blank. We are going to put in positive words and weave new sentences filled with hope. Let's call the first chapter opportunities and kick-off the New Year with steady resolutions that bring us closer to our goals every day"
-Dr. Sharmila Mallick Chodhuri
Dear Parents,
Last year was filled with all kinds of ups and downs and we have sailed through every circumstance successfully with our sanguinity and determination. It was your unwavering support and immeasurable hard work of our teachers and staff that made all the last year's achievements possible. We expect the same enthusiasm and encouragement from everyone to accomplish greater heights this year as well.
2022 stepped in with a bang for GIIS Bannerghatta. Virtual PTM meeting for Grade 1 to 5 was held on 15th Jan where parents and teachers actively discussed childrens' progress at school and ventured to find solutions of any relative concern.
Youth Day was another exhilarating occasion where we remembered one of the most celebrated spiritual leaders of India- Swami Vivekananda. He was more than just a spiritual mind; he was a prolific thinker, great orator, and passionate patriot. He carried on the free-thinking philosophy of his guru, Ramakrishna Paramhansa forward into a new paradigm. He worked tirelessly towards the betterment of society, in servitude of the poor and needy, dedicating his all for his country. Swami Vivekananda had tremendous faith in the youth and celebrating his birth anniversary as the National Youth Day was indeed an inspiring experience for our students.
Makar Sankranti brought in many cheers as our pre-primary kids celebrated this festival of prosperity, health, and positivity with great enthusiasm. They loved the kite making and Rangoli making activity which offered them an opportunity to learn about the auspicious traditions around this festival.
On the occasion of 73rd Republic Day, Children from Kindergarten to Grade 6 participated in various activities to understand the significance of this day. Keeping the light of freedom and sacrifices in their heart, kids learned about the glorious history of India and the constitution and channelized their feelings towards the country through music, dance, and art.
We also conducted a Virtual Sports meet on 26th Jan where students showcased their exemplary sports skills and won many awards. We were happy to watch all of your support and assist the kids throughout the virtual session and help us conduct the event seamlessly.
In conclusion, the start of this year couldn't have been better! Action-packed January gave us a glimpse of all the enchantments and gaieties we will be witnessing this year. There is a lot to anticipate in the coming months. May you have a safe, promising, and fulfilling year. I send you my heartiest wishes!
Best Regards,
Dr. Sharmila Mallick Chodhuri
Principal, GIIS Bannerghatta