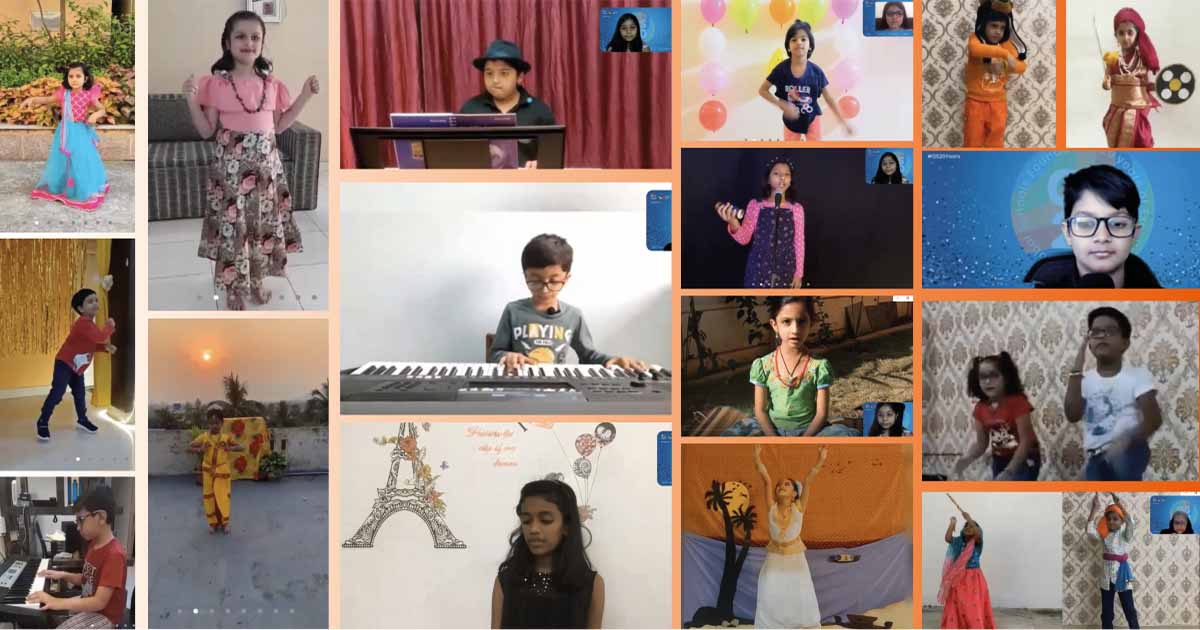 "Children need the freedom and time to play,
play is not a luxury, play is a necessity"
-Kay Redfield Jamison
Annual Day at GIIS Bannerghatta is always celebrated with incredible zeal and ardour. It's a celebration of talents, accomplishments, experiences, and our school's very own existence. On this day, our students, parents, staff members, and all the teachers come together to reflect on our progresses and give children the opportunity to bring their learning in various fields to reality. The celebration of 20 years milestone of GSF made our Annual Day even more special and we enjoyed this day to the fullest.
A heartwarming address from our beloved Ms. Vaishali Borde ma'am was the perfect start of this star-studded fiesta. Her encouraging words pumped up our energy and fueled the students' confidence. Our guest – Ms. Charumati Nagraj blessed us with her soulful voice and inspired the students to make the best out of the auspicious day. After a short and loving address by our Principal ma'am Ms. Sharmila Mallick Chodhuri, we kick-started the event looking forward to the wonderful performances awaiting in line.
The cultural performances began with the tiny ones tapping their feet and frolicking to the energizing beats of popular songs. Their grace and charm spared none and everyone in the audience was spellbound. Next in the queue were singing performances and students from all the grades showcased their musical talents with poise and elegance.
Skit performance was definitely the highlight of the event as students presented a wonderful story with their exemplary acting skills. With such amazing performances and convincing drama adeptness, the young ones proved that there is nothing they can't get pro at! Their confidence and presentation dexterity led the event to massive success.
Virtual Annual Day- "Exuberanza" came to a pleasant ending with a short address from our principal ma'am who thanked all the parents, teachers, and students for all the efforts and hard work they put in making this event grand and as seamless as it was. What a wonderful celebration and how beautifully the kids showcased their talents! This Virtual Day was indeed a memorable event that would be cherished for a long time to come….