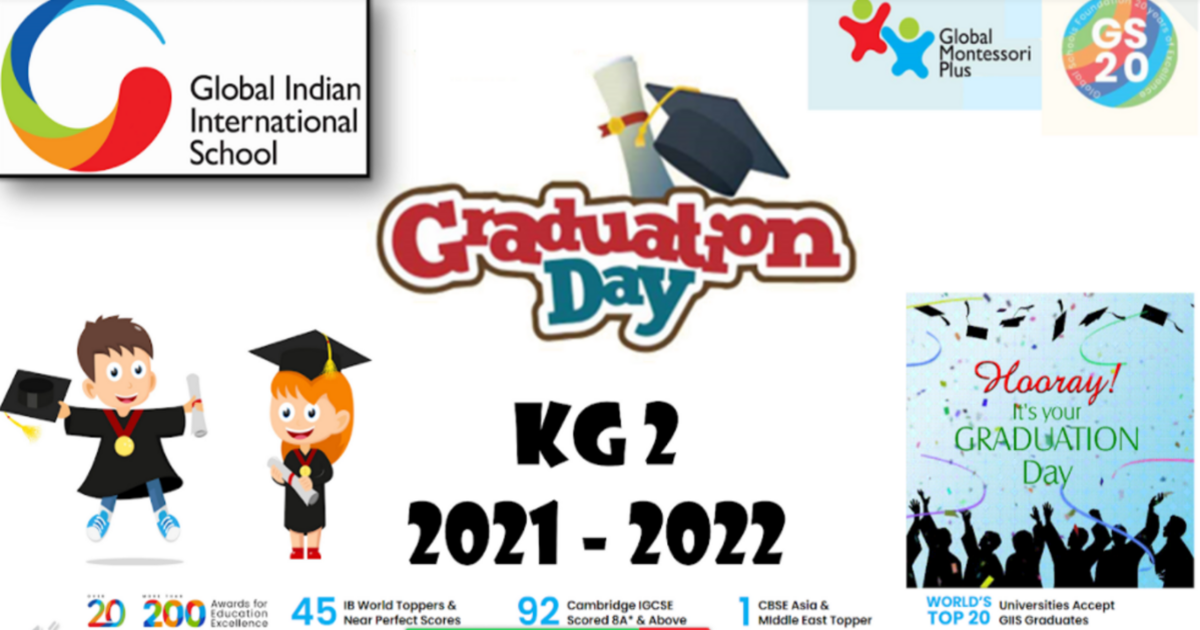 Kindergarten is probably the most playful and carefree time of our educational journey. It's the time when we are free to sail in any direction, dream of anything we wish for, and color the world with the unseen colors of our imagination. It is the most appropriate period for personality development, inculcating mannerism and good behavior in the kids, and molding their tender minds in the right way and towards the right path that leads to a successful future. If we look closely, the Pre-primary phase is one of the most crucial stages of our lives as we develop the basic human values during this period which become the basis of our individuality in the future.
At GIIS Bannerghatta, we have laid special emphasis on Pre-primary education and its curriculum. Inspired by the Maria Montessori Education, this curriculum is formulated in such a way that it helps children strengthen their foundational cognitive skills and contributes to their overall development.
It is that time of the year when our little buds of Kindergarten graduate Pre-Primary and take a step closer to their dreams. Like every year, this year too we organized a Graduation Day for our cute little friends who passed an important level of preliminary education with flying colors. The virtual event was graced by our GMP head- Ms. Vaisahli Borde, Principal ma'am- Ms. Sharmila Mallick Chodhury, and our guest of honour-Ms. Ruchika Dhingra, who delivered encouraging speeches and doubled the grandeur of the occasion.
Dressed smartly in Graduation robes and hats, our little stars were shining bright throughout the pleasant affair with their parents standing right beside them, all beaming with pride and happiness. All the graduates were handed the certificate of graduation by our honorable guests; a moment that made us all emotional, especially the teachers and parents who put immeasurable hard work in the last few years and were watching their little lads step into the next stage of the academic expedition.
We wish all the very best to all our little graduates, we hope you will continue thriving towards excellence in the upcoming years. We promise to stand right behind you, supporting and cheering all your achievements and milestones. We are proud of each and every one of you! Welcome to Primary.....