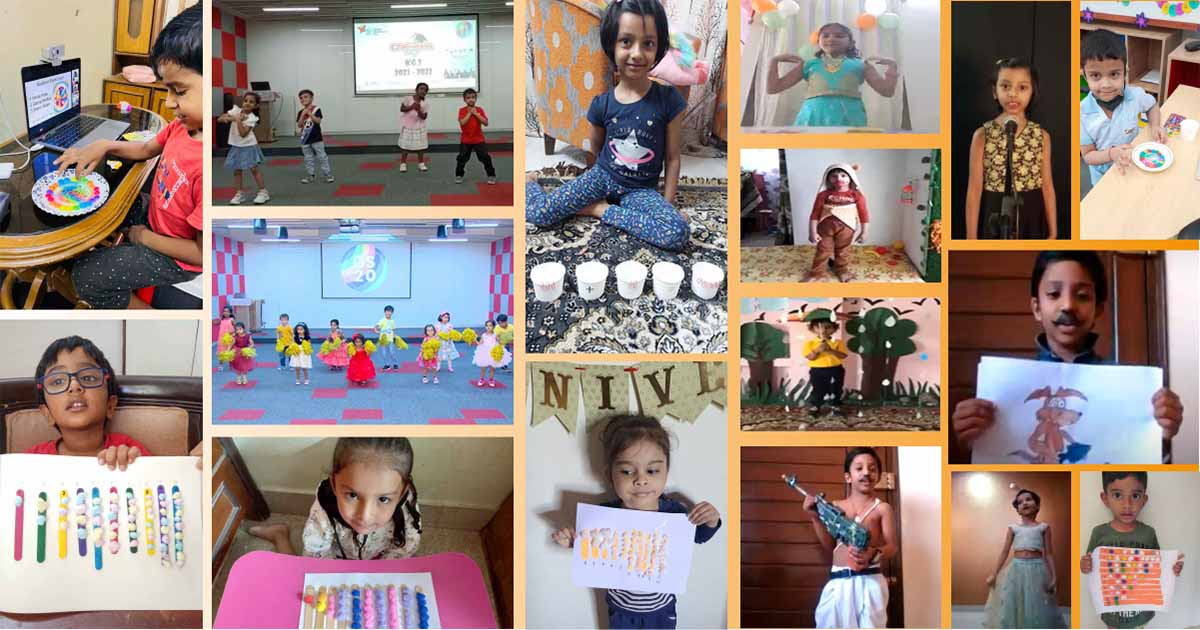 Dear Parents,
Summer Vacation is one of the most awaited times of the year for kids. It is the time when they can relax and play around as much as they want and create memories that they will cherish for a lifetime. I hope you are helping your child make the most out of this vacation and having the most wonderful time with them.
GIIS Bannerghatta had a splendid academic year filled with monumental successes, exciting events, and new beginnings. We were finally able to open the school for physical classes after a long time and welcome the students with all the safety and security measures in place. From fully sanitized classrooms, hallways, and play areas to the installation of thermal scanners and sanitization points, we kept students' health as a priority and made sure that they enjoy an unhindered learning experience with access to impeccable facilities. Our staff and teachers worked tirelessly to roll out some of the most memorable events of the past year that opened numerous doors to opportunities for our students. I would like to thank all the parents too for collaborating with us on various occasions. It is your never-ending support and faith in our school that keeps us on our toes and motivates us to keep setting the bar of quality education higher and higher with every step.
Like the previous academic year, we have some great plans for the upcoming year as well. Starting from mid-May, we will dive into engaging activities on a day-to-day basis that will extend the students' scope of learning in every direction. During the vacation period, I urge you to encourage your child to take up skill-learning courses and follow a routine that incorporates the 9GEMs in some way or the other for their holistic development even outside the school. We can't wait to welcome the students after the vacation and watch them thrive towards excellence.
Warm Regards,
Dr. Sharmila Mallick Chodhuri, Principal, GIIS Bannerghatta