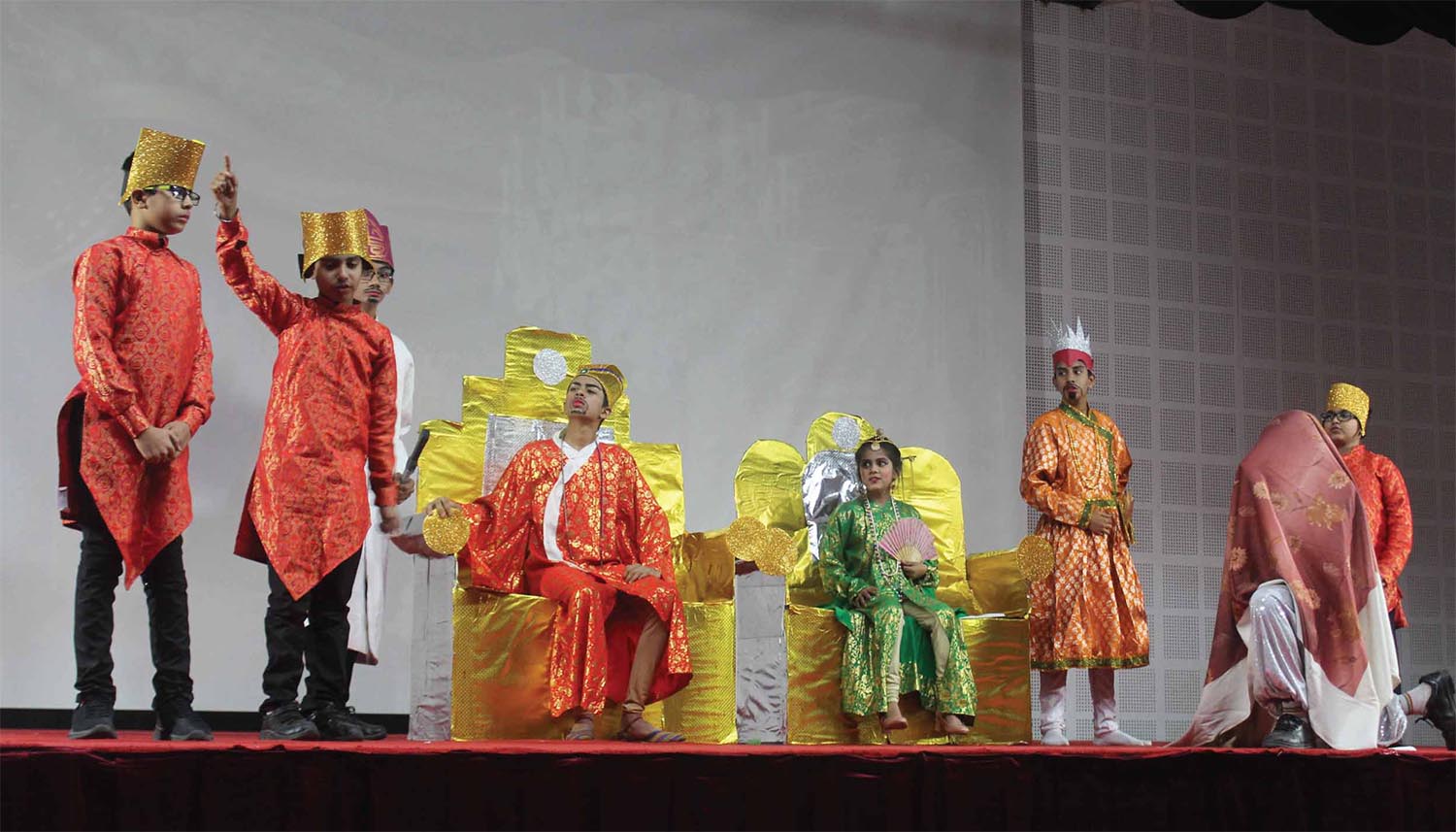 Global Indian International School, Ahmedabad witnessed the two day Grand Annual Day Celebrations in January 2020. The celebration was divided into four segments, ensuring the participation of maximum students.
The first day was titled around the story of "The Wizard of Oz". Students of smaller grades exquisitely presented the story of Dorothy and the wicked witch of West. The story marks the importance of courage, love and intelligence, underlining the importance of home and family.
The kids of nursery presented an adorable dance as Little Munchkins. The other remarkable performances were We like to move it, Whenever-wherever, We are family from ice age, You are my home, cheap thrills, Lion King, Toy Story, Robot dance among others.
The students of higher grades presented a show titled "The Emperor and The Nightingale". The show depicted the story of a Chinese emperor choosing a mechanical nightingale over a real one. But ultimately when the Emperor is near death, the real nightingale's song restores his health. The story features the importance of kindness and loyalty. The students also performed a melodious song One day, Japanese fan dance, death angels, Chinese dragon dance with the live band, etc.
The core theme of the annual day was "Quest for Happiness". Highlighting the importance of Happiness, GIIS Ahmedabad Principal Mr. Caesar D'Silva said, "We, at GIIS always encourage our students to develop and walk on their own path and to do whatever makes them happy, be it dancing, acting, singing, poetry, sports, academics, etc. GIIS aims to nurture the citizens of tomorrow who are well prepared for the future ahead of them and achieve success". The students presented outstanding performances showcasing their talents and excellent presentation skills.