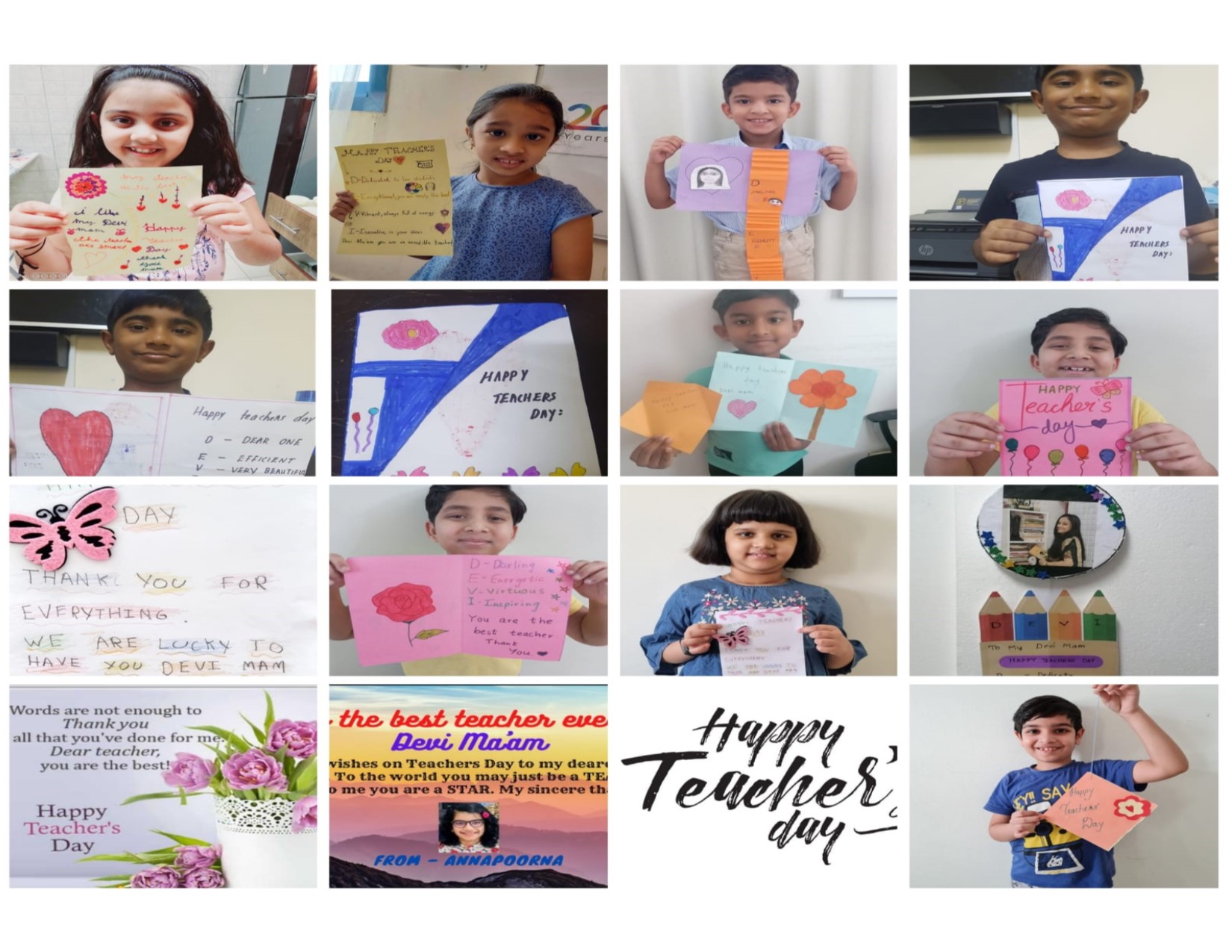 "Better than a thousand days of diligent study is one day with a great teacher."
The Covid-19 pandemic might have shaken up the world, but teachers have shown their resoluteness to tackle even this problem with their expert skills at innovation and their tenacity to impart knowledge even in the most trying situations. Enthusiasm and festivity marked the Teachers' Day celebration at GIIS, Abu Dhabi this year too, despite the new normal, which is proof of how much the teachers are appreciated.
'Teachers should be the best minds in the country.' These are the words of Dr. Sarvepalli Radhakrishnan, a great Indian philosopher and statesman. He was the second President of India and his birthday is celebrated nationwide as Teachers' Day. Teachers' day is a very important day for every student as they get to thank their mentors for all the hard work and effort they put in to shape their personality.
Students of Grade 1 to 4 at GIIS, Abu Dhabi participated enthusiastically in various virtual activities like acrostic poem & wall hangings, My Teacher Rockzz and 20 reasons why they love their teacher. Students expressed their gratitude for their teachers on this day. Students chose the names of their favourite teachers and wrote acronyms and shared them with the class. A few students gifted their teachers beautifully painted rocks with quotes and messages to express their love and gratitude towards their teachers as a token of appreciation. Students took this opportunity to tell their teachers how much they love them, respect them and thank them for all that they do for them.
Parent participation also added flavour to the Teachers' Day activities. Parents along with their children enacted as teacher and student and recorded a short video on the funny and mesmerizing elements that take place in a virtual class. It was a treat to watch.
It was a delight to see the enthusiasm and excitement of these passionate students when they showcased an array of creativity and love towards their teachers. All the teachers really enjoyed the activities performed by the students, one more memorable Teachers' Day celebration for the teachers and students.