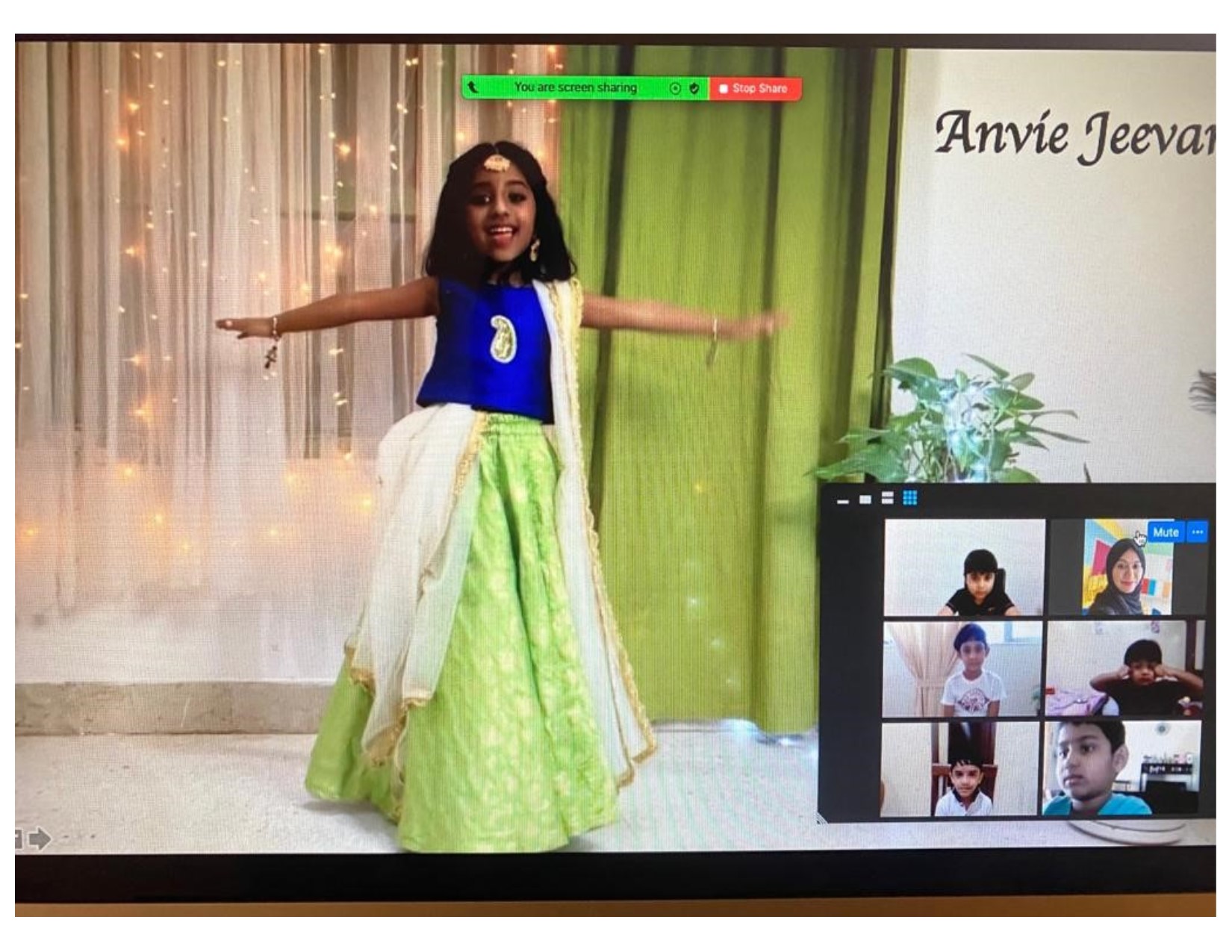 ''Rock N Roll" – The first virtual competition ever, conducted at GIIS Abu Dhabi Kindergarten was entertaining as our Kindergartners rocked the show with their stupendous and brilliant dance performances. 'All work and no play' makes Jack a dull boy. As the proverb says, it is extremely important for everyone to explore the creative and fun side of their personality, so we at GIIS provided our students with an opportunity to participate in this fun-filled activity.
The pre-recorded video of our little participants was displayed during the class hours. Our Kindergartners were all decked up in elegant, colourful and traditional costumes according to the choice of their song. They also used props and swayed to their favourite tunes. Our tiny tots turned out to be a bundle of talent. It was certainly a treat to watch them perform with such enthusiasm and perfection. They were judged on the basis of their costume, confidence, choreography and props. One could see a variety of dance styles using facial expressions which was mesmerizing. As the children danced to the tunes of their native languages, one saw an amalgamation of different cultures coming together. It is important to make a special mention of the ever-supportive parents, for not only sending the pre-recorded videos, but also being wonderful spectators who cheered the tiny tots throughout their performances.
This program also helped nurture the spirit of healthy competition among tiny tots which is very essential for child development. So, this month of October brought a sense of positivity in the children by encouraging them to take part in physical activities and expressing themselves through dance.