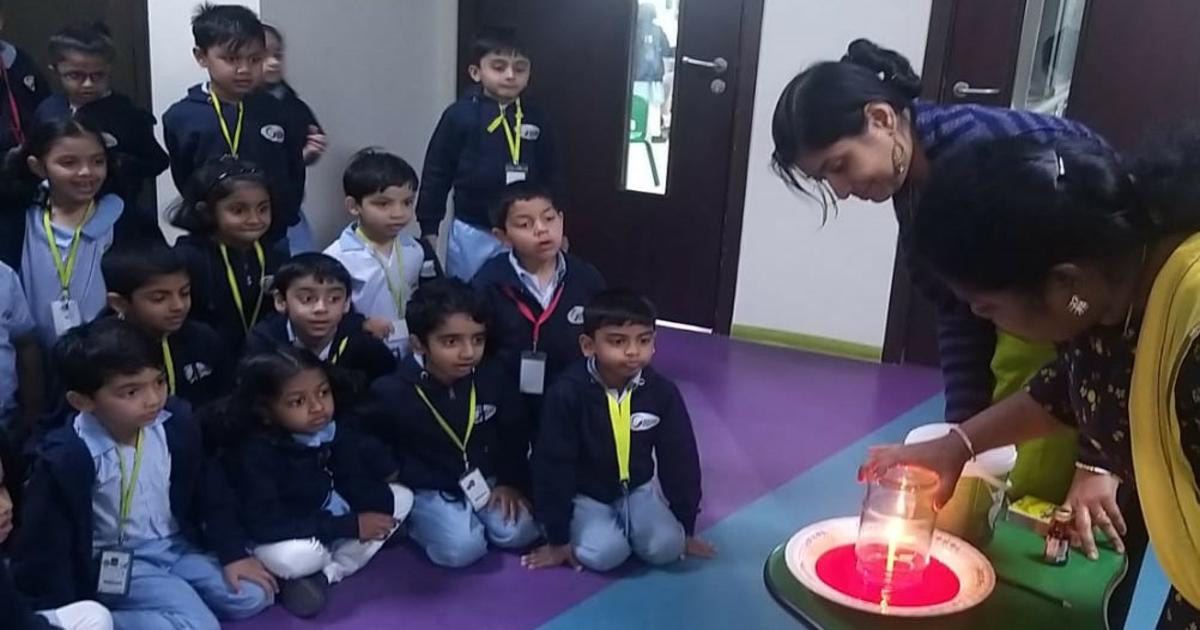 One of the ways to describe the study of science to small children is by saying we are "learning about the world and how it works" but with a definition that broad, it can sometimes be overwhelming to think of ideas for kindergarten science activities.
Kindergartener is at an age where almost everything seems exciting and magical. It comes as no surprise that experts reckon it is the best age to introduce pre-schoolers to the amazing world of science. Although, it may seem early, but studies show that the kindergarten years can be a good base for developing a child's interest in any subject.
As a part of an almanac activity, team of GIIS Abu Dhabi organised a series of experiments to enhance the culture of innovation and creativity, among the little scientists of Kindergarten. This activity was conducted on 27th and 28th January, initiated by the kindergarten teachers in the wing corridors and KG play area. They had optical inversion, fireworks in a jar, air pressure on water, skewer a balloon, rising water, colour changing milk, leak proof bag experiment, chocolate on rocks, DANCING RAISINS, MAGIC MAGNET, JUMPING PEPPER, LAVA LAMP and many more…. All these activities developed curiosity amongst the children and they took back home creative ideas to work upon.