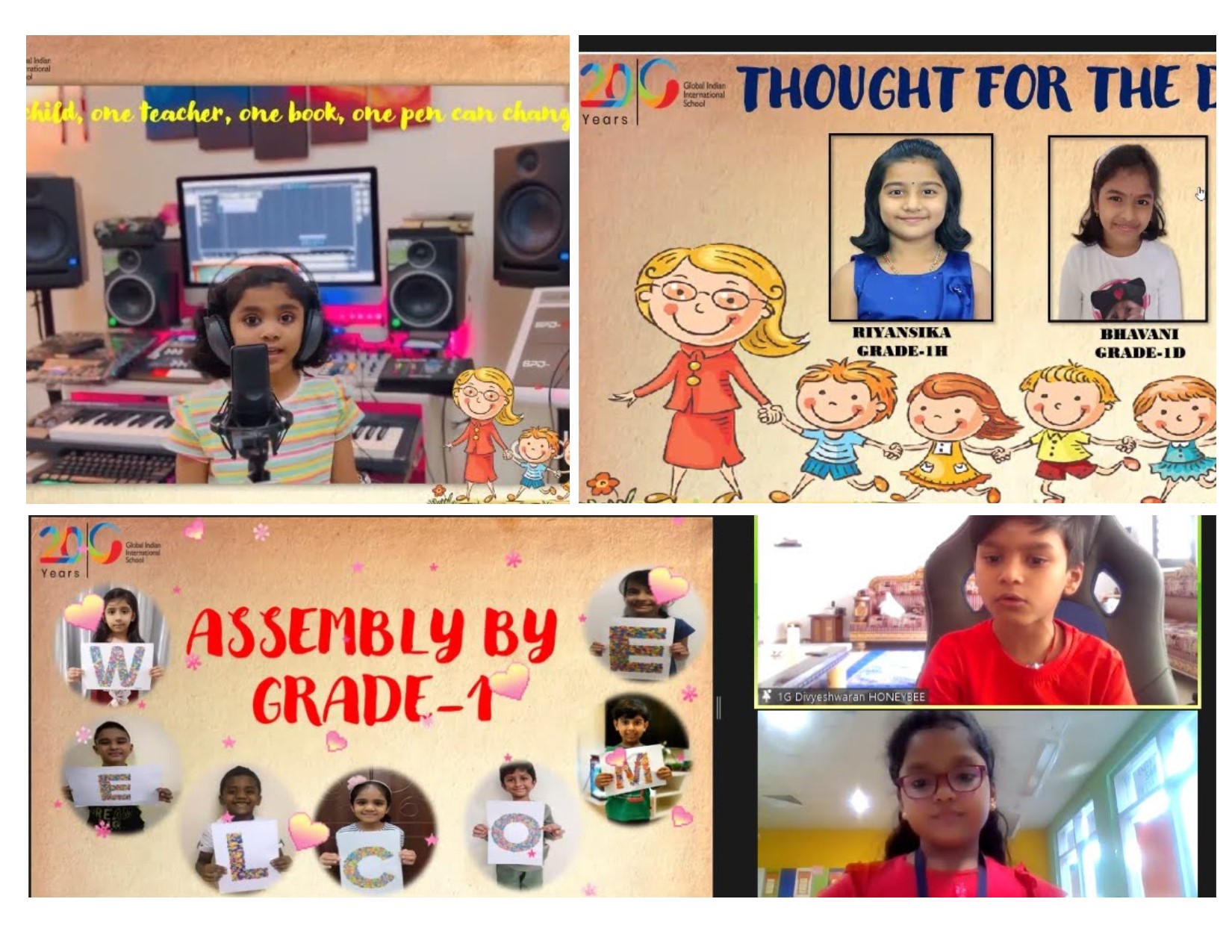 The end of the academic year can be an emotional time for both teachers and students. The last day of the year reminds us of all the great memories cherished along the way. To reflect on the thoughts, achievements, activities and challenges of the academic year 2021-22, an assembly was organized by Grade -1 students on the theme, 'End of Term.'
The assembly started with the Quran recitation which was followed by the national anthems. Teachers not only educate children, but also teach children the lesson of life. In order to express the love and gratefulness to teachers, a speech, song and dance were performed by kids. The assembly also witnessed the feedback of Grade 1 parents about the teachers and management for molding their children to achieve greater heights.
The assembly took the audience to a journey of the academic year 2021-22 through a video which showed the glimpses of the year. Dr Heena Racchh, Principal GIIS Abu Dhabi, wished and encouraged the children how important it is to be thankful and how to be grateful to others. The Principal also instructed the students to engage in some extracurricular activities during the holidays.
Ms Shabistha Surve, Primary coordinator also bid farewell to the students and welcomed them to a new academic year. The assembly ended with the vote of thanks by Ms Sanju Bhatnager, Grade-1 Wing leader.