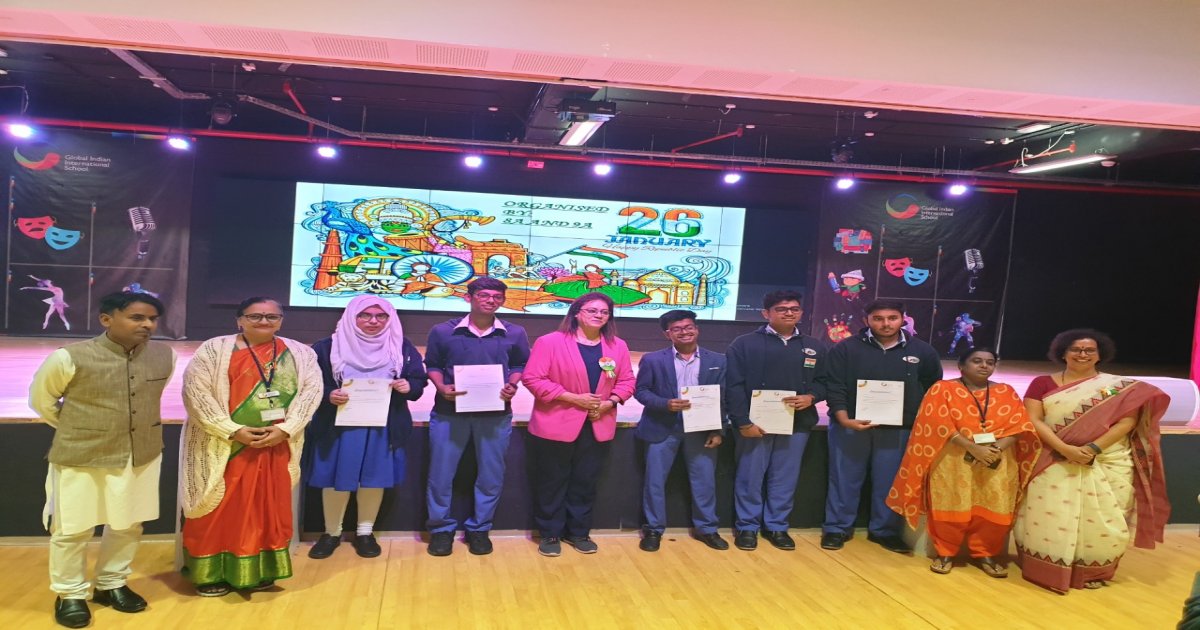 Scholarships are the stepping stones and the support system for students to achieve their dreams. It supports and encourages the students with outstanding caliber and capacity to perform consistently. It also helps them to be confident and reach out for greater success in future.
GIIS a subsidiary of Global Schools Foundation that has been contributing to the educational needs of students through various programs and initiatives. Through the Merit-Cum-Means scholarship, GIIS plans to extend support through financial assistance, and make education affordable for parents across financial spectrums.
To commemorate the 150th birth anniversary of Mahatma Gandhi (Father of Nation – India), and 100th Birth anniversary of H.H. Sheikh Zayed Bin Sultan Al Nahyan (Father of Nation - UAE), GIIS has initiated a visionary scholarship that is aimed to provide financial assistance to deserving students from moderate income families to help them in their educational journey.
On 26 January 2020, during the occasion of Republic day celebration, this year's Zayed Gandhi Scholarship was awarded for academic excellence to
Akhil Ajith - School Topper.
Pranav Praveen
Waniya Hasan
Dr APJ Abdul Kalam NextGen Global Skills Scholarship aims to identify the scientific temperament in young minds at an early age. Dr APJ Abdul Kalam Scholarship award was given to students of Grade X batch 2018-19.
Gokul Krishna Pandian,
Nihal Usman
Joseph Anjilvelil