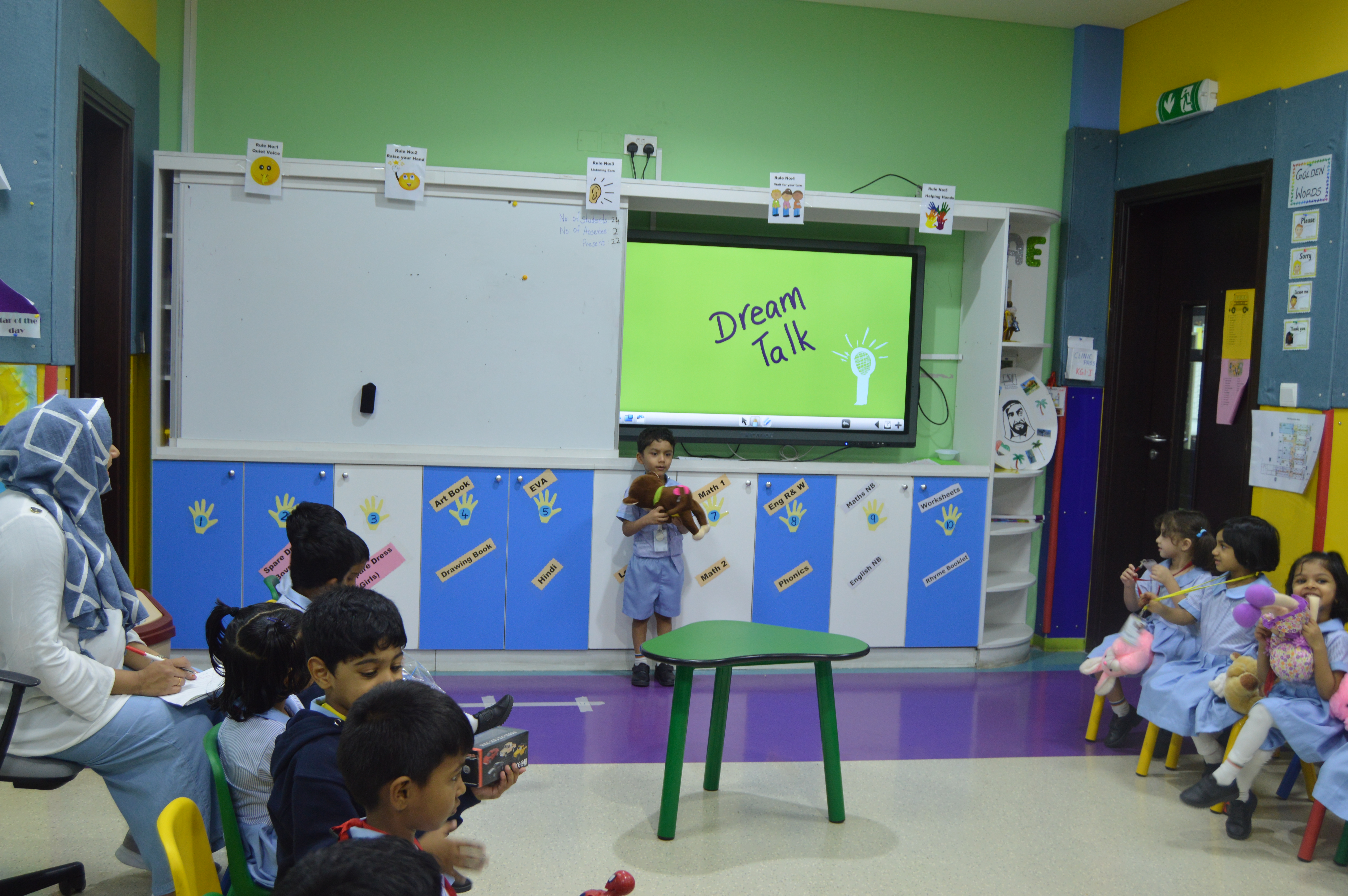 We believe that words are powerful enough.It is important for KG students to develop listening and speaking skills in order to make friends, to understand those around them and to express themselves to others. Speaking activities not only builds confidence but also improves students' oral language skills and communication skills. It also helps to create more awareness about their surroundings. On Wednesday September 11, 2019 at GIIS, Abu Dhabi kindergarten students were given the opportunity to come forward and talk about their inspiration/favorite toy/favorite personality in an almanac activity aptly called "Dream Talk Activity".
This activity served as one of the first opportunity that KG students have to stand up in front of a group and speak. It was a wonderful introduction to public speaking as they were given a chance to speak about a topic they know well and are interested in.
Students brought their favorite toy/picture of their favorite personality and spoke about it. The students gave a brief description about the toy they love or the personality they admire so much. Students were super excited to enact and express their love in words. Each student came forward and very confidently spoke about their favorite toy/favorite personality. Others in the group listened as their peers spoke. Being part of an audience group is an important part of learning. The audience learns to sit still and listen closely to someone other than the teacher and to be more respectful. Listening skill is enhanced. Listening and speaking experiences together help students to read by increasing their knowledge and appreciation of oral and written language.
It was quite an experience for the students were given a chance to enhance their language skills and develop self-confidence. Students enjoyed the activity. It was highly interactive and helped to develop their communication skills. The students were judged for their speaking skills and content of their speech. Overall, this activity helped in building important communication skills among students that serve as foundation for future learning.