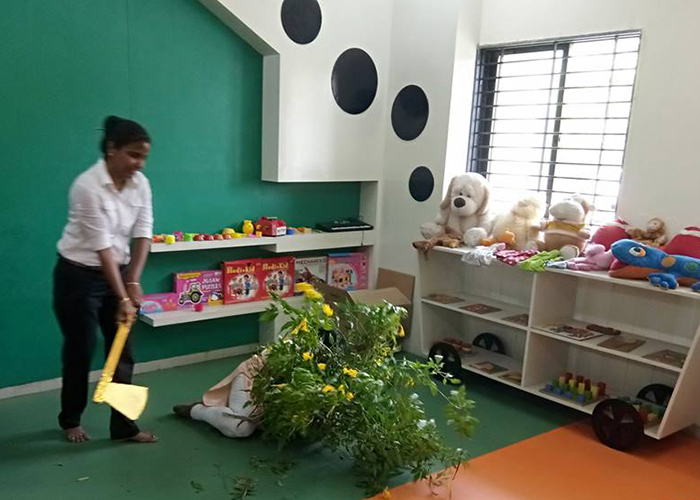 Thanks to global warming, 2017 has been recorded as the second hottest year in the history as per NASA recordings. Global Warming is a natural phenomenon that occurs due to bad environment practices conducted by humans which ultimately pose threat to the safety layers of the atmosphere.
Global warming is not a conqueror to kneel before, but a challenge to rise. A challenge we must accept and take initiatives towards its closure. It is a big environment and social issue that must be addressed and taught especially to kids as they are the future of a nation and can bring the much required positive change.
To sensitize students about this global issue, an I-care activity on global warming was conducted for pre-primary students of the Global Indian International School (GIIS), Surat. A Power Point Presentation depicting its causes and prevention was shared with the students to enlighten them about the phenomenon and its adverse effects.
Different colouring activities based on the theme were also organized for the tiny tots of the campus. Teachers enacted small mime about how to care, conserve and preserve plants. The objective behind conducting this activity was to make students aware about the adverse effects in the atmosphere and tribulations produced due to global warming.